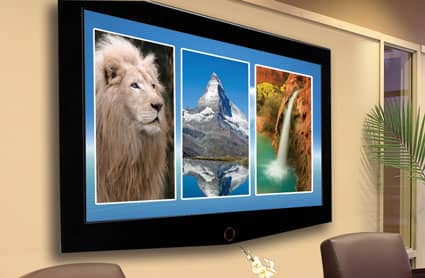 with Charis Santillie, founder and president of Kaleidoscope
In an age when orthodontic practices have to think outside the box to promote their specialties and services, digital marketing can be a practice's secret weapon.
Orthodontic Products spoke with Charis Santillie, founder and president of Kaleidoscope, which offers digital in-office marketing displays for orthodontic practices.
Orthodontic Products: What features of the Kaleidoscope product and interface make it unique? How do customers benefit from it?
Charis Santillie: Kaleidoscope is a digital marketing tool that captures attention in reception areas with a stunning visual display. Unique entertainment creates universal appeal so that subtle marketing moments effectively showcase the practice.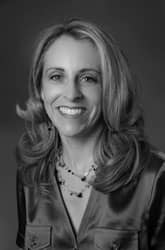 Charis Santille, founder and president of KaleidoscopeAmong the key benefits Kaleidoscope offers are: customization that gives offices the flexibility and control to present their practice as they wish; the ability to build and strengthen relationships, which encourages customer referrals and retention; and the opportunity for clients to discover new services that they never knew the office had.
Kaleidoscope has endless possibilities to promote special offers, client testimonials, and unique qualities/services. It is visually appealing and sets practices apart from the competition. Not to mention, it makes the wait more enjoyable and lessens any apprehension about appointments.
Two unique aspects of Kaleidoscope are the beautifully designed layouts and high-quality photos that are mixed in with marketing messages. We help create a one-of-a-kind display personalized for their practice, and then it is easy for their staff to edit as they wish. Layouts can also be scheduled in advance for particular events, promotions, and holidays with ease.
Kaleidoscope is web-based, so people can log in to their accounts anytime from anywhere to edit their display.
OP: How has business been at Kaleidoscope?
Santillie: There's been a wonderful buzz in the orthodontic community this year about Kaleidoscope; that was evident at the AAO in Philadelphia, where we had amazing success. People are telling their friends and colleagues about the unique and user-friendly product. We also have a patent pending.
It's worthy to note that respected orthodontic consultants are big fans of Kaleidoscope and are referring their clients. To name a few: Charlene White, Carol Eaton, Joyce Matlack, Mary Kay Miller with Orthopreneur, Nancy Hyman, and Sue Hanen with impact360. Additionally, renowned speakers such as Dr Jackie Berkowitz, Dr John Graham, and Dr Mike Mayhew are using Kaleidoscope in their practices. Kaleidoscope is also in the reception areas of the orthodontic and pediatric clinics at the University of the Pacific, Arthur A. Dugoni School of Dentistry in San Francisco.
Recently, a parent saw Kaleidoscope at her child's orthodontic office and was captivated by the display. She quickly realized she could use this to engage her own clients, so she is now implementing Kaleidoscope into her chiropractic office.
OP: In your opinion, what's the next big thing in marketing technology for practices?
Santillie: I think it's here: utilizing television space for effective marketing. In other words, using digital engagement within waiting rooms, treatment coordinator rooms, and clinics. So many doctors already have televisions in their practices, but are not maximizing the marketing opportunity. We've found it's beneficial for the office when entertainment, education, and subtle marketing are combined together.

OP: Is Kaleidoscope offering any discount or incentive plans to customers?
Santillie: There is no setup fee, and through the end of 2013, we're doing the initial customization of new accounts for no charge (a $1,200 value). This means that we will completely personalize the account with information about the practice, including team bios and birthdays, patient photos, contests, events, technologies, services, and anything else that sets the practice apart. This makes it a very simple plug-n-play setup for doctors to quickly see the benefits of Kaleidoscope in their practices.
We make it easy for offices to see how the product works via free online demos. Simply call to schedule. This is a quick way to learn more about Kaleidoscope and see if it fits the practice.
OP: What other new product features is Kaleidoscope working on?
Santillie: We are dedicated to keep Kaleidoscope fresh and to provide new content ongoingly. For example, this year we added layouts from the AAO's consumer awareness program, fun Smile Wall variations, sports backgrounds, and Safari photos. More creative ideas are in the works for more new content that Kaleidoscope clients will benefit from.
OP: Looking ahead, what's next for Kaleidoscope?
Santillie: Many offices have someone to edit their account as needed; some doctors would prefer to have us do a refresh of their account periodically. With our exceptional customer service reputation and background in design and marketing, we are happy to help. Clients can call for more information about this service. OP