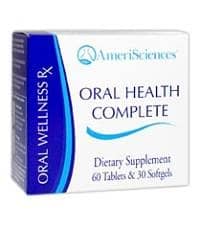 AmeriSciences, Houston, has partnered with Zachary Orthodontics, Laguna Niguel, Calif, to offer the company's Oral Wellness Program to Zachary patients. AmeriSciences developed the program in conjunction with NASA in response to a trend in dentistry toward a wellness model to complement traditional treatment and repair.
The Oral Wellness Program combines antioxidants, omega-3 nutritional supplements, fluoride, and other components to neutralize cavity-causing bacteria. Products include Restore, an anti-cavity mouth rinse, and Oral Health Complete, AmeriSciences' bacteria-fighting soft chews. According to the company, this combination addresses the five major oral health problems of plaque, tartar, gingivitis, periodontitis, and tooth decay, while also freshening breath and helping to control inflammation.
For more information about this and other orthodontic companies, visit our Buyer's Guide.