Dental practices spend thousands of dollars on digital marketing each month, hoping to drive potential new patients to their website to learn more about their services. But according to DentistryIQ, only about 3% of website visitors make an appointment.1
Adding a chat feature is an easy and affordable way to convert more appointments. But is live chat or a chatbot more effective? Let's compare.
What is live chat?
Live chat is a feature on your website that enables website visitors to type questions that are then answered by a real person. Often, the questions are from potential patients who want to learn more about the services the practice provides, the office location, hours, and appointment availability.
Benefits of adding live chat to your dental website
Think about how consumer behavior has changed. We live in a time when people expect to be able to get information at the touch of a button. By making it convenient for them to get the answers they need to feel comfortable making an appointment, you have an advantage over your competitors.
There are other benefits to adding live chat to your website. According to DentistryIQ, adding a live chat feature can double the number of website visitors scheduling an appointment from 3% to 6%. If you add six new patients each month from chat to your schedule, and each general dentistry patient generates at least $700 in revenue, then you've added $4,200 in revenue each month. 
The live chat representative does not have to be a dental practice team member. Web chat services like Simplifeye provide well-trained representatives who respond to dental website chat messages within seconds. 
By using an office profile, they can answer common questions and gather the relevant information about what the patient needs. The live representative can then either schedule the appointment directly into the practice management system or pass along the information to the dental practice to finish the scheduling process. 
Either way, adding live chat provides a great opportunity to make a great first impression on potential patients. Ninety-two percent of customers feel satisfied when they use a live chat feature, according to a survey conducted by Zendesk.
2
It gives people the ability to learn about your office after hours. In fact, the American Dental Association found that one-third of online appointment scheduling happens after-hours when the practice is closed.
3
A survey by Simplifeye found that 8% of website visitors use the live chat feature and that practices that implement Simplifeye typically increase the number of new patients they see by at least six new patients a month.
What is a chatbot?
A chatbot is a computer program that uses pre-programmed responses to respond to chat inquiries on a website. It typically uses artificial intelligence to recognize key words and phrases so it can determine the best response to provide. Unfortunately, it has drawbacks. If the potential patient misspells a word, the computer program may not understand the question.
The automated responses may only be programmed in one language, which may not work for your patient demographics. Or the chatter may have a question that does not have an appropriate response pre-programmed. That can lead to a frustrating user experience for the potential patient.
Comparing live chat vs chatbot for dental websites
The goal of both live chat and chatbot services is the same: to convert more website visitors into booked appointments. Both alleviate the frustration that many website visitors have when they want answers but the practice might be closed, or they called and were put on hold or sent to voicemail.
Here are some of the key differences:
Chatbots are popular with companies that can pre-program responses to common questions. Many retail stores use chatbots to answer questions about products and return policies, for example.

Live chat functionality is popular with companies that value customer service and realize their website visitors might have specific questions that require nuanced answers. Seventy-nine percent of consumers say they prefer live chat because they get their questions answered immediately, according to a survey by econsultancy.

4

 

Live chat services like Simplifeye also offer interaction in multiple languages 24 hours a day, seven days a week, including holidays. Plus, their Smile Specialist chat experts can politely redirect questions about cost back to the clinical reason for the potential patient's visit, building trust and rapport—converting the conversation into an appointment so the patient can receive the care he or she needs. 

Chatbots require an understanding of if/then logic statements to program the responses and the order in which they should appear. Many chatbot services offer customer service to help with this process for an additional fee.

Unlike a chatbot, live chat services can be implemented within minutes. Typically, the dental practice completes a simple questionnaire with some basic information about the practice and then adds a few lines of pre-written code to its website to activate the live chat feature.
The future of online customer service
Already, 63% of millennials say they prefer live chat to traditional channels such as phone calls, according to Software Advice.
5
People of all generations say they like having the ability to chat online because it's available 24/7, and they may not have time during normal business hours to call a dental practice. 
As consumer behavior continues to change, it becomes more important than ever to show your commitment to customer service and patient care. It can make the difference between a potential patient scheduling with you, or with your competitor.
REFERENCE LINKS:
1
https://www.dentistryiq.com/practice-management/marketing/article/16363623/live-chat-can-really-really-work-for-your-dental-practice
2
https://www.inc.com/nicolas-cole/the-power-of-live-chat-5-surprising-statistics-that-show-how-consumers-want-thei.html
3
http://marketplace.ada.org/blog/its-time-to-freshen-up-when-to-start-a-website-redesign-for-your-dental-practice/
4
https://99firms.com/blog/live-chat-statistics/#gref
5
https://www.softwareadvice.com/resources/demographics-impact-live-chat-customer-service/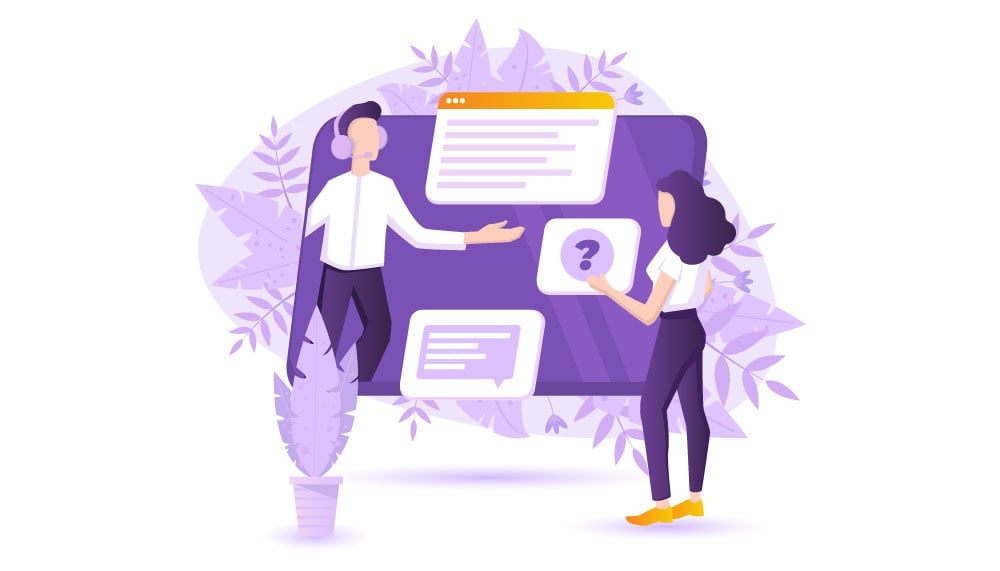 Does Live Chat Work for Dentists?
If you're spending money to attract new patients to your practice, then you want to make sure you're converting them into booked appointments.
But what's the best way to do that?
Adding a live chat box is one of the easiest ways to engage with website visitors.