An orthodontist shares the results of his in-office comparison of two aligner brands to find which achieved more predictable results, fewer refinements, and better patient satisfaction.
By John Warford, Jr, DDS, MS
I've been in private practice for over 18 years, and my first experiences with clear aligner therapy in the early aughts was, how should I say it, disastrous. I had to put clear brackets on nearly all the patients to get the desired results after several cases went unceremoniously off track. Luckily, I'm a fast learner and realized that aligners weren't ready to be implemented in my practice quite yet.
Practicing in Bismarck, North Dakota, isn't like practicing in most other places. I have many patients that don't live in town and have to get onto the open road for "a ways" to get to my office. Fast forward 6 years, and with the realization that over half of them drove an hour or more each way to an appointment, the "I just drove 2 hours home, and a bracket came off already" calls became less and less desirable to receive. I had to see if I could figure out aligner treatment simply to decrease emergency visits if nothing else.
As most of us do starting with aligners, I targeted the easy cases at first, knowing I always had the "backup" of switching to braces if I needed it. At the time, I even came up with an addendum to my informed consent so that my patients knew in advance they may need braces to get to the desired correction. In retrospect, I'm glad I never had a pilot say those same words to the cabin when on a flight; the thought of it is absurd when I reflect upon the narrative.
That's the way it began, and it was a long journey on "the in-between," but after 13 years and thousands of cases treated, I believe that aligners work as well if not better than fixed appliances. Currently, I treat over 90% of my patients with clear aligners.
Even after gaining considerable experience with the nuances of aligner mechanics, I still had the occasional frustration about why a tooth wouldn't track or why it appeared to have tracked (the aligner fit well), but the movement wasn't fully expressed. Knowing what I'd do with fixed appliances (bend the wire or use a wire with greater force), I didn't have any force options with the leading aligner company I used for many years. In some cases, I'd resort to fixed appliances to "turbocharge" the movements, and in all but the exceedingly rare few, the extra force was all it took to get the movement to express.
In 2020, some of my orthodontic colleagues noted that their experience with Spark Aligners was going exceedingly well and, being a longtime Ormco customer with a great relationship with my representatives, I looked into testing their aligner system. The goal was to run an "unofficial" A/B test in my office to legitimize or debunk the feedback I was hearing about UI/UX in the software, aligner plastic, and customer support. Although my days of publishing peer-reviewed research are behind me, I was satisfied with my anecdotal findings, including the passionately positive feedback I got from patients I had switched from the leading aligner brand about their preference for Spark Aligners. There were some standout features and benefits that my staff and I noticed after starting more than 50 Spark cases (in 2020):
Patients who have worn both brands noted Spark Clear Aligners are more transparent than the brand I was using prior.
The scalloped edges are smoother and polished to enhance patient comfort.
The Material – TRugenXR provides added rigidity designed to achieve predictable results.
Fewer refinements. My practice is currently compiling the data leveraging Gaidge Software. Compared to the leading aligner brand, Spark's internal research shows an average of 26% fewer refinements,1 and my friend Alyssa Carter, DDS, has found a reduction in refinements of 46% using Spark compared to the leading aligner brand.2
There are a lot of differing opinions about treatment design and attachments. While many doctors like to trust the product software that the "simulation" they see on the screen will work as planned, I found long ago that this is a sure path to frustration where one can feel as if they are "spinning the wheel of fortune" with each treatment design. Once I realized that the design has to be strictly dictated by the doctor based on experience and sound biomechanical principles, and not just looking good on the screen, my effectiveness at treating more predictably increased dramatically. The same goes for attachments; and, in my opinion, it's better to have robust conventional attachments and not need them, than need them and not have them. The cost of going off track and needing an additional refinement is too high for chair time and my time. A fortunate realization is that Spark's attachment protocols coincided with my attachment design evolution over time. I still need to be the "pilot" and not trust the "autopilot" with relation to treatment design, but this was much less of an adjustment than I had expected.
As a result, I gave up my top-tier provider level with my previous aligner provider, and since late 2020, all of my new aligner patients have started with Spark Aligners. The results have been precisely what I was hoping for.
After starting over 600 patients with Spark and having had over a thousand aligner-check appointments with more than 200 successful finishes, the indicators validated the decision to choose the product. And most importantly, my clinical team are strong advocates due to the reliability of the attachment template (and thus the stability of the attachments), the fit of the trays, and the support they receive from our sales representative.
It is my belief that most aligner systems can treat mild cases, given the limited requirements for heavy movements. A product truly gets pressure tested, however, when you move into the more complex cases—all varieties of patient malocclusions, including open bites, deep bites, crossbites, moderate to severe crowding, and excessive spacing. The plastic is differentiated enough to take on these case types; and as of late 2020, the option for an even more rigid material, TruGEN XR, is available—which is useful to me in finishing movements and/or when more force is desired for predictable movements.
If there is one disadvantage to Spark, it's that it takes a bit of mental recalibration of one's expectations for what aligners can do clinically; however, it's a positive recalibration. In the past, even though the "simulation" of the treatment design looked great, I knew I couldn't over rely on the software and would plan a refinement scan instead of removal. More often than not, with Spark Aligners, subsequent refinements haven't been needed, and treatment has concluded at a surprisingly efficient pace. In addition, because we use remote patient monitoring in our office, we are getting clean, operational data on the efficacy of our treatment before and after deployment of Spark into the practice. We are getting patients done with fewer refinements and less aligners due to Spark patients being 18% more likely to get a "go scan" (aligners tracking well with virtual monitoring) in 2021 than we had with our prior aligner system the year before.3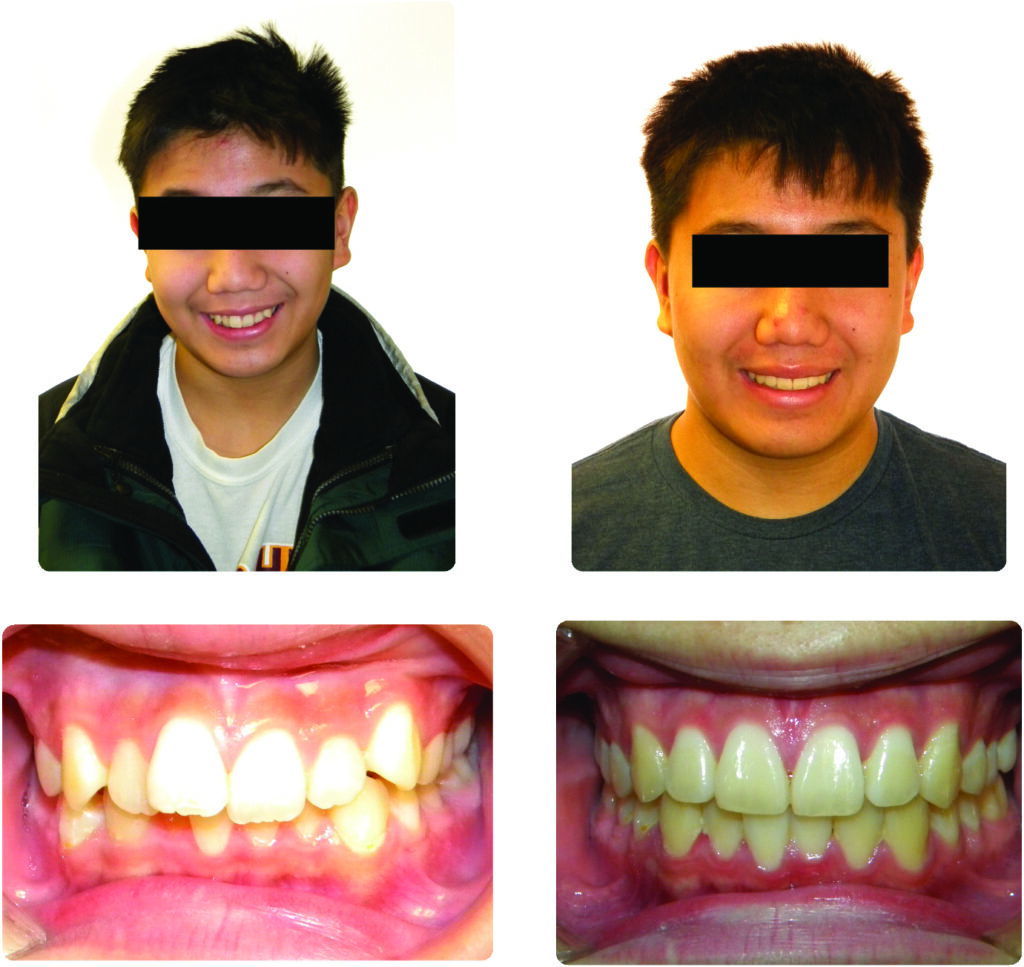 Figure 1: Case comparison. Patient on top: Treated with the leading aligner brand: 5 visits; 3 refinements. 73 aligners; 20 months. Patient on bottom: Treated with Spark Clear Aligner System: 3 visits; 1 refinement; 40 aligners; 9 months.
---
Case study
The following is a case comparison of a Spark-treated patient and one treated with the leading aligner system I used before Spark. As it's impossible to have an exact indication match for comparison's sake (my two youngest daughters are identical twins, and even their teeth don't match), these malocclusions are close.
Both cases are moderate anterior crowding cases, with a slightly excessive vertical overbite, no anterior/posterior bite correction needed, and nothing excessively challenging (Figures 1, 2, and 3).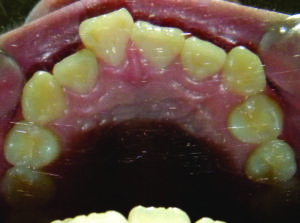 Figure 2: Former aligner brand before (left) and after (right) intraoral photos.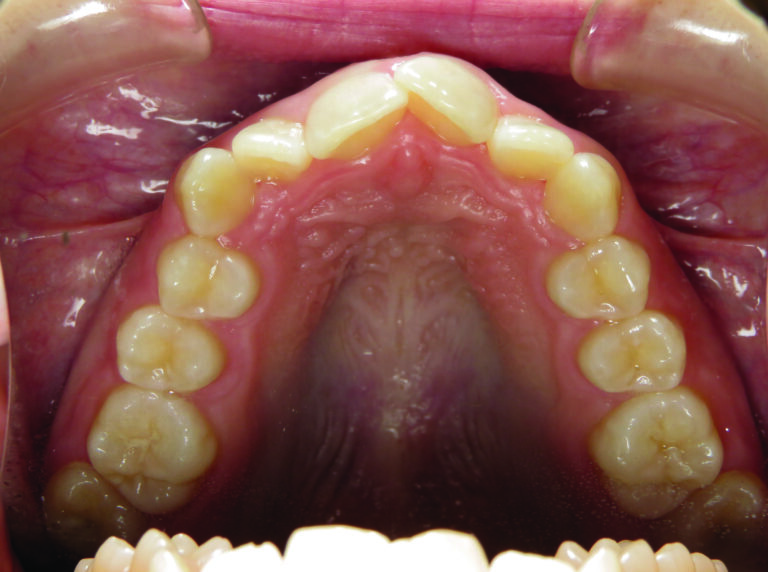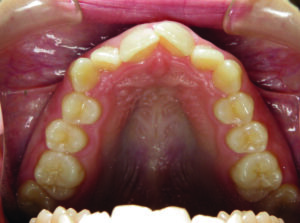 Figure 3: Spark Aligner before (left) and after (right) intraoral photos.
---
Although both cases completed with an optimal aesthetic result for the patient (the competing aligner brand case was a semi-finalist in the company-sponsored case competition), achieving "what's possible" for treatment efficiency is something I've been striving for the past few years. Please note that the visits (in-person) don't include the exam, simply the treatment visits from start to attachment removal.
An experienced orthodontist can look at the numbers and have a frame of reference as to what efficient treatment may be. Still, an interesting data point from Gaidge is that the average number of visits for an aligner patient in this country is 12.4 With that reference, even the prior aligner company case is less than half the number of visits than average. With every patient having a minimum of two visits (start/finish), only one refinement makes the Spark Aligner treated case an exceptional experience for the patient and our team. The other data points speak for themselves.
As I mentioned earlier, it's impossible to have an exact comparison, but this is a representative example of what I see in my practice every day. Most of the time, the differences between the two aligner brands in terms of patient visits and efficiency are even more significant than in this example. In treating hundreds of Spark cases, the difference is clear. Yes, there are research-proven benefits to the TruGEN material; but for me, it's the results that matter and that the patients who have experienced both aligner materials are so enthusiastic about the Spark treatment.
Quality finishes are the number one goal for all of us; how you get to that goal matters too. Whether you're traveling across the street or the state, treatment efficiency and "far fewer visits" are the goals shared by everyone, particularly with our patients. Treating with efficiency like this, and its dramatic reduction in chair time provide many interesting opportunities for the creative orthodontist who wants to have greater control over their practice and lifestyle design.
The opinions expressed are those of the doctor. Ormco is a medical device manufacturer and does not dispense medical advice. Clinicians should use their own judgment in treating their patients. OP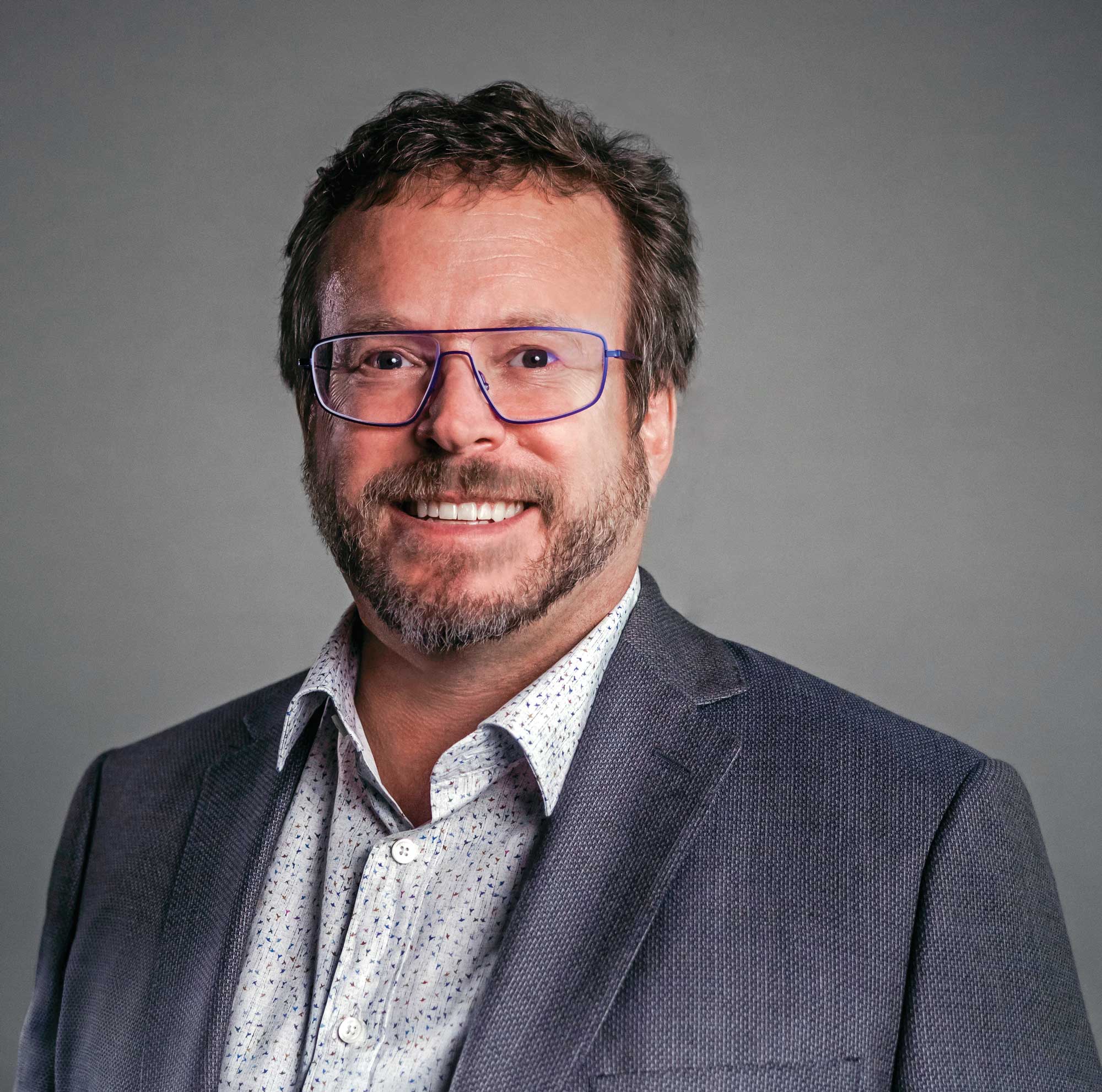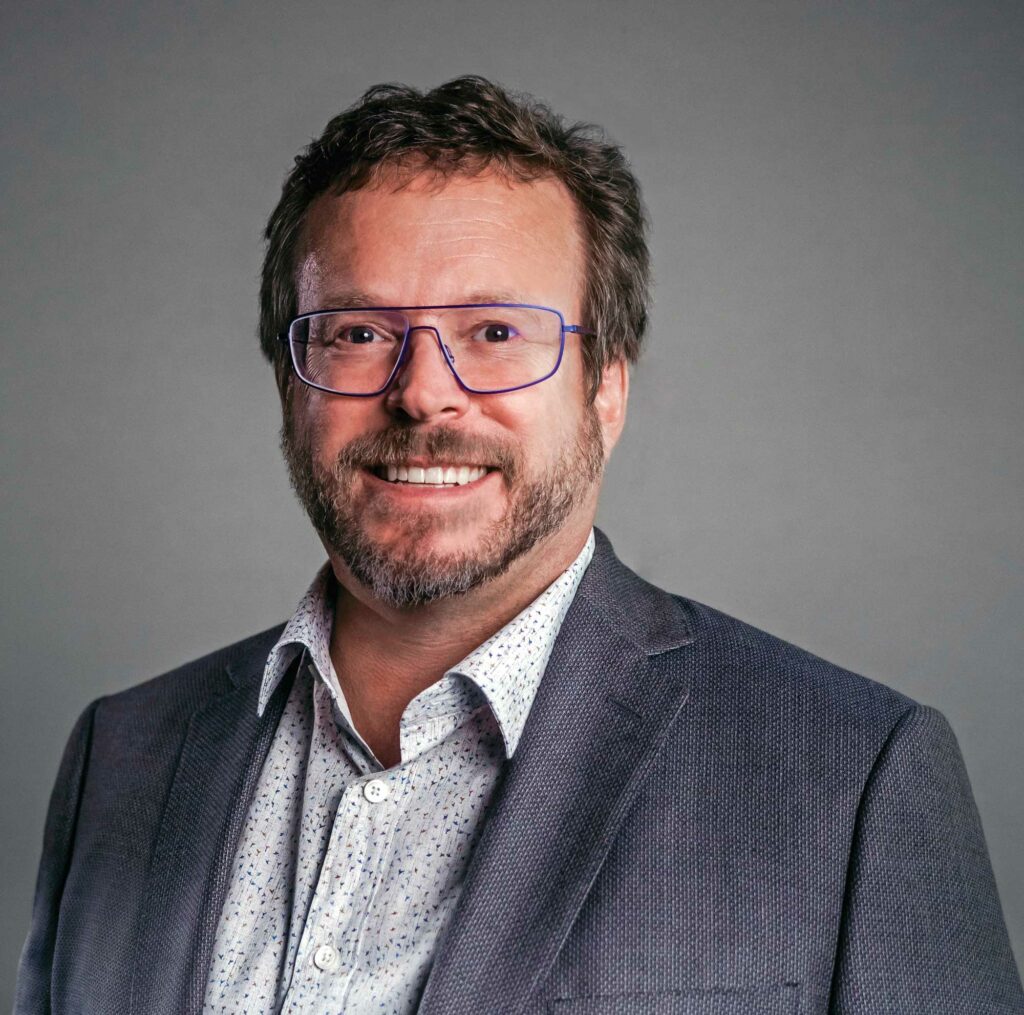 John Warford, Jr, DDS, MS, earned his dental degree from the University of Minnesota in Minneapolis and completed his residency in orthodontics at the University of Missouri in Kansas City. With a passion for research and technology, and professional commitment to drive clinical treatment efficiency in orthodontics, Warford employs remote treatment monitoring with clear aligners and has revolutionized his practice and provided for a lifestyle design that he once only dreamt of. As a top user of Dental Monitoring in the United States, Warford serves as an advisory board member and a speaker. He is also a national speaker and consultant to Ormco Corp and the top provider of Spark aligners in North America. He is the clinical director of On Demand Orthodontist and maintains his private orthodontic practice in Bismarck, North Dakota.
References:
Based on survey of 63 Spark doctors who have approved 100 or more Spark cases. Data on file.
Internal data comparison, Carter Orthodontics, Sherman, Tex.
Warford Orthodontics data provided by Dental Monitoring.
Data Source: Gaidge Analytics Aggregated US Practices 2021.