by Christopher Piehler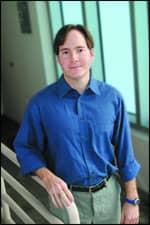 As Lance Armstrong cruises toward Paris on the way to a mind-boggling seventh consecutive Tour de France victory, the California Dental Assistants Alliance (CDAA) has announced the creation of three new categories of registered assistant.
What do these two news items have in common? They are both powerful examples of how important it is to be surrounded by a team of specialists. Sure, Armstrong gets the yellow jersey and the rock star girlfriend, while the orthodontist gets his name on the practice, but neither is a true solo performer.
Armstrong is supported by teammates who specialize in climbing, sprinting, or just carrying his water, while orthodontists depend on their assistants for crucial tasks ranging from taking impressions to overseeing retention, the scope of which is reflected in the three new titles created by the CDAA: registered orthodontic assistant, registered restorative assistant, and registered surgery assistant.
The proposed curriculum that assistants have to follow to earn these certifications looks a lot like a syllabus from dental school, putting in writing what we've all known for a long time: Assistants are, in the words that the great (though not humble) Reggie Jackson once famously used to describe himself, "the straw that stirs the drink."
As it happens, this issue contains two articles by orthodontic team specialists. Laurie Crane (whose years of experience have earned her a number of speaking engagements at AAO Annual Sessions) writes about how she and her teammates create optimal patient flow at the office of Michael Rogers, DDS, in Augusta, Ga. Charlene Gale, who holds the title of chief marketing officer at Snow Orthodontics in Palmdale, Calif, writes that the key to a successful marketing effort is that everyone in the office is involved.
Closer to home, you might notice that this issue marks the debut of our bold, new logo, created by art director Victoria Stehl—with a little help from the rest of us.
Enjoy the issue and, please, share it with your team.