T-shirts for Marketing
I have been looking for good marketing ideas to help get our practice name out in the community. In this slow economy, I think marketing is more important than ever. I had looked at T-shirts for patients, but the companies that offer them have tired designs and most of the T-shirts are not great quality. I was thrilled when I learned that Smile! could use my custom logo that they designed and generate fresh, unique art for T-shirts. The T-shirts are high quality and come in many styles and colors. My patients love them, and I have received great feedback. We also had tote bags made, which parents love. They are using them mostly for grocery bags, which gets my name out to tons of moms in the community.
Andrea Laidlaw, DMD, PC
Hillsboro, Ore
www.smile2succeed.com
---
The Pros and Cons of Offering Whitening
Ted Rothstein, DDS, PhD
Brooklyn, NY
I have a "blanchisseur" like some dentists/orthodontists have their hygienists. Indeed, almost all my patients are queried at the time of braces removal if they are interested in having it done. It's a nice "profit center" besides being a good service to provide. After all, we provide a beautiful smile that is wide and bright, so being white is an integral part of the smile we create. Of course, we should think about the referring dentist in those cases where the patient was referred by your colleague who is quite capable of rendering the service as well.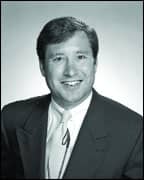 Cory Stephens, DDS, MS
Tyler, Tex
We used to sell Crest whitening strips for cost to patients after we debanded them. We no longer do, for a few reasons. The inventory became a problem (stocking them, running into expiration date problems, etc), and I decided it is an area in which I would rather the general dentist advise them. I do, however, recommend that patients who show interest in over-the-counter products try Crest Supreme White Strips. For the most part, I encourage them to talk to their dentist about whitening.
Do you have a pearl to share with your colleagues? Please send it to /strong>, along with your headshot and any other pictures you would like to include.