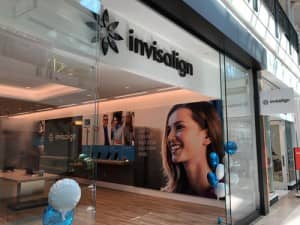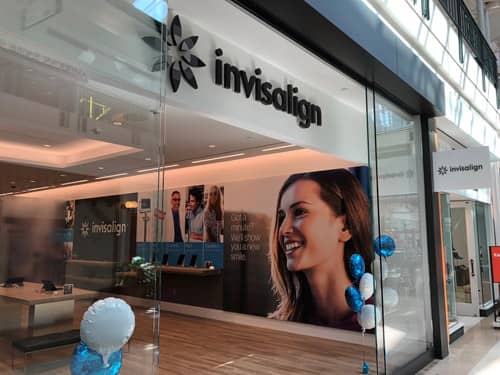 Align Technology Inc, San Jose, Calif, is expanding the number of Invisalign stores in the United States. The expansion of what the company calls its "interactive brand experience program," which was piloted in late 2017, will add eight new locations in major U.S. cities in the fourth quarter of 2018. According to the company, the expansion is "designed to address the rapidly-evolving consumer market for clear aligners and connects consumers interested in Invisalign treatment with Invisalign doctors in their communities."
The Invisalign Experience program aims to engage customers through brand experiences in consumer-based settings and environments. "Through the Invisalign Experience program we're learning more than ever about reducing barriers to treatment for potential patients so that they are excited about getting a better smile with an Invisalign doctor. There are more than 300 million consumers around the world who can benefit from Invisalign treatment, but most aren't actively seeking orthodontic treatment. To reach those consumers, we need to connect with them where they spend their time online and offline – and Invisalign Experience locations are a new way to do that," said Joe Hogan, Align Technology president and CEO.
Invisalign Experience locations are based on high traffic mall or outdoor shopping environments to reach consumers where they shop, dine, and play.
"When we first launched the interactive Invisalign Experience pilot program, we thought of these locations as 'stores' because we were leveraging familiar retail environments," said Jennifer Olson Wilk, Align Technology's senior vice president, doctor-directed consumer channel. "But we've learned a lot over the past year and the fact that we're not selling orthodontic treatment directly to consumers is really important for us to emphasize. We're providing a brand experience that informs and engages consumers with Invisalign treatment options in hopes they will choose to start treatment after we connect them to a local doctor's office."
According to the company, over 10,000 consumers visited the company's first four Invisalign Experience locations in San Francisco and San Jose, California; King of Prussia, Pennsylvania; and Bethesda, Maryland. Among consumers that opted in for the complimentary iTero intraoral 3D scan, 80% scheduled a follow-up appointment in a local Invisalign doctor's office. According to the company's data, on average, participating doctors in the Invisalign Experience network have received dozens of scanned consumers, with top Invisalign practices receiving well over 150 potential patient leads and Invisalign Experience locations far surpass network doctors' other top sources for patient leads.
By the end of 2018, Align plans to open eight additional Invisalign Experience locations in Texas, Illinois, Arizona, Colorado, Florida, and Massachusetts, and will employ more than 100 team members.
October 2018: Woodlands Mall, The Woodlands, Tex (Houston area)
October 2018: Westfield Old Orchard, Skokie, Ill (Chicago area)
November 2018: Scottsdale Fashion Square, Scottsdale, Ariz
November 2018: Park Meadows, Denver, Colo
November 2018: Stonebriar Centre, Frisco, Tex (Dallas area)
December 2018: The Domain, Austin, Tex
December 2018: Town Center at Boca Raton, Boca Raton, Fla
December 2018: Natick Mall, Natick, Mass
Additionally, in Q4, the company will partner with a few Invisalign doctors in select U.S. cities who will pilot Invisalign Experience branded practices to test new ways to reach consumers and connect them directly with doctors to start Invisalign treatment. According to the company, this pilot is intended to help doctors integrate consumer-friendly design and consultation workflow into their practices and test new Invisalign Experience branding and a consumer-focused approach to consultations and Invisalign treatment starts. It includes an initial digital scan and smile visualization with a scanner, and immediate appointments for walk-ins.
"By partnering with doctors to test a convenient, very consumer-friendly Invisalign Experience in their own practices or a consumer environment, we will help them to tap into an enormous incremental market that is well beyond the 4 million orthodontic case starts in the Americas region each year," said Chris Puco, Align Technology's senior vice president, Americas. "As doctors have recognized the potential of this market, they have also asked us to help them engage more directly with consumers. As a result of increasing demand and interest from Invisalign doctors, we are piloting new ideas, including a limited number of Invisalign Experience branded practices, owned and operated by Invisalign doctors, that leverage the Invisalign Experience consumer-oriented look and feel to guide consumers in treatment."