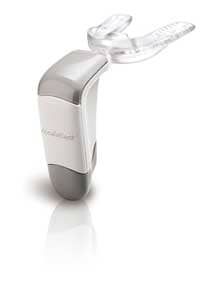 OrthoAccel Technologies Inc, Houston, has made Deloitte's 2015 Technology Fast 500, an annual ranking of the fastest growing North American companies in technology, media, telecommunications, life sciences, and energy tech sectors. The company ranked #2 in Texas and #69 nationally on the list of 500. OrthoAccel Technologies was the only orthodontic company on the list.
OrthoAccel Technologies manufactures AcceleDent®, an FDA-cleared, Class II medical device that speeds up orthodontic tooth movement by as much as 50%, according to the company. The prescription-only device is available in more than 2,900 orthodontic locations across North America and 360 international locations.
The 2015 Technology Fast 500 awardees were selected based on percentage fiscal year revenue growth from 2011 to 2014. Overall, 2015 Technology Fast 500 companies achieved revenue growth ranging from 109% to 21,984% from 2011 to 2014, with an average growth of 850%.
OrthoAccel Technologies reported a 1,171% growth from 2011 to 2014, making it the fastest growing company in Houston on the Deloitte Technology Fast 500.
"As a relatively young company, OrthoAccel is honored to be among Deloitte's Fast 500 and listed among some of the most respected and dynamic technology brands," said Michael K. Lowe, president and CEO of OrthoAccel. "Our rapid growth is attributed to our talented and motivated team, which maintains laser focus on ensuring professional and consumer audiences understand the benefits of AcceleDent and how it is revolutionizing the orthodontic industry."
"The technology space is constantly, and rapidly, evolving as new startups and overnight sensations enter the market delivering goods and services on a quicker and cost-effective scale," said Sandra Shirai, principal, Deloitte Consulting LLP and US technology, media and telecommunications leader. "The 2015 Deloitte Technology Fast 500 winners have demonstrated remarkable innovation and at the same time have had a profound impact on businesses large and small."