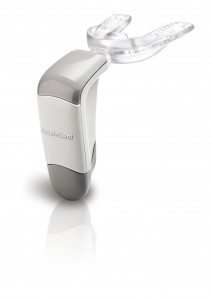 OrthoAccel® Technologies Inc, Houston, has secured $5 million in equity financing. The company, which manufactures AcceleDent®, a noninvasive FDA-cleared, Class II medical device designed to speed up orthodontic treatment by as much as 50%, continues to raise capital to expand its sales force and support its growth.
This financing announcement coincides with a public filing with the Securities and Exchange Commission.
"We appreciate our capital partners for propelling the next phase of our market expansion and for the confidence they've placed in our strategic marketing and sales initiatives," said Michael K. Lowe, president and CEO of OrthoAccel, in a press release. "Our rapid market adoption and growth over this past year has solidified OrthoAccel's position as the leader of accelerated orthodontics, and we anticipate another high growth year ahead as more consumers and orthodontists learn about AcceleDent."
Lowe added that stockholders, including equity investors HealthpointCapital and S3 Ventures, remain enthusiastic about OrthoAccel's growth, rapid market adoption, and high level of patient satisfaction.
According to the company, AcceleDent is now available in more than 2,000 orthodontic locations in the United States.