Orthodontists often underestimate the power of social media. With 74% of adults1 using social networking sites, and 81% of teens2, it's critical for us to have a presence online, as well as a modern platform with which to communicate with our patients. Today, most orthodontists do understand the importance of being involved on social media. However, there is often some room for improvement. My practice dove headfirst into social media, and over time, we've been able to learn what exactly works, and what doesn't. Here are a few examples of posts that my practice has found to be particularly successful.
DO: Post pictures of doctors and staff during the holidays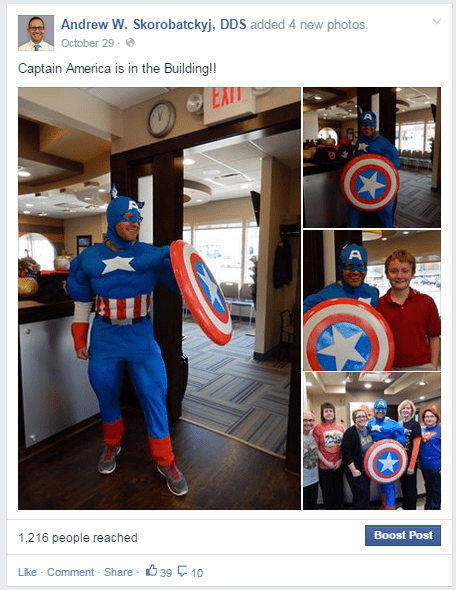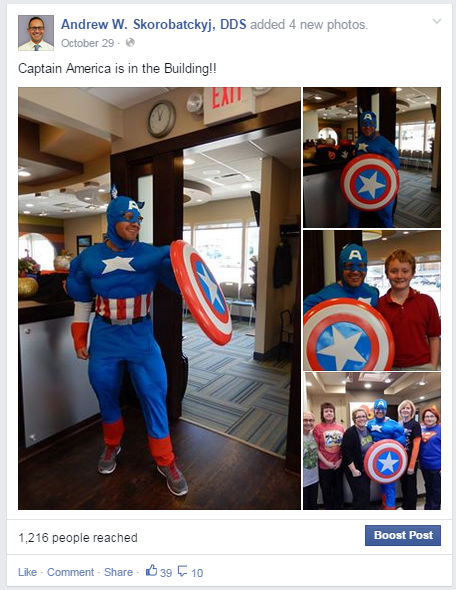 DO: Repurpose high-performing posts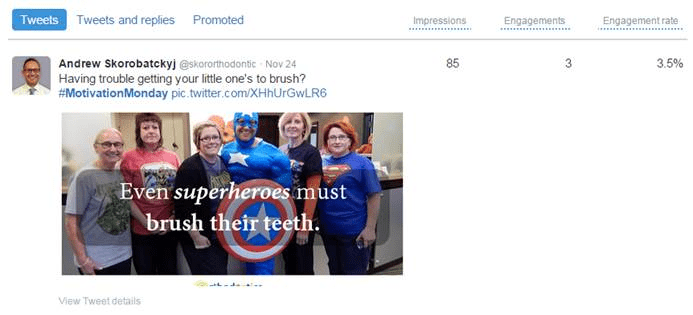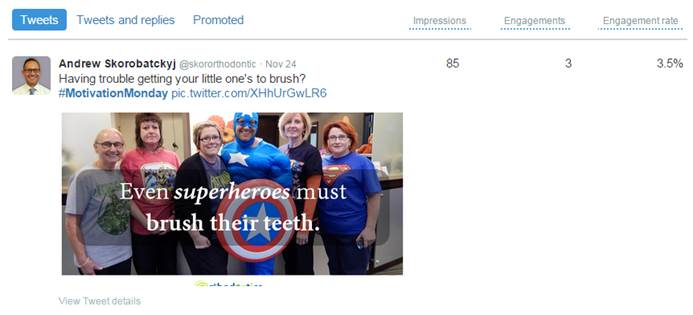 DO: Post pictures of doctors and staff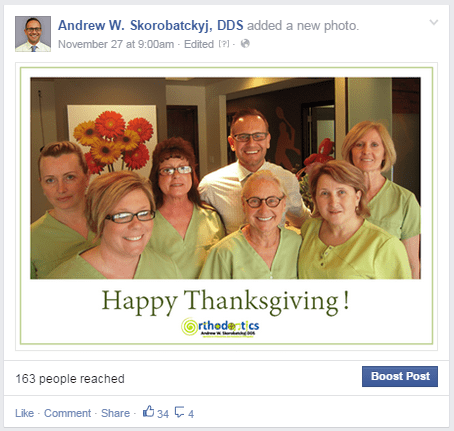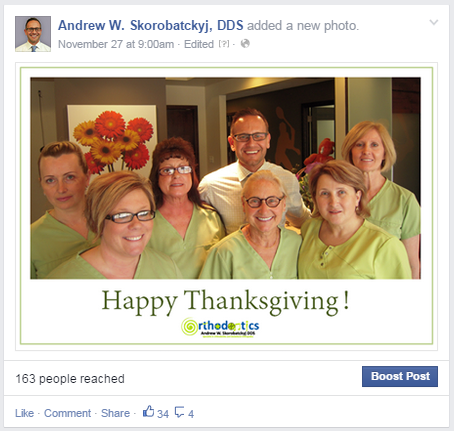 DO: Post about organizations the practice sponsors or supports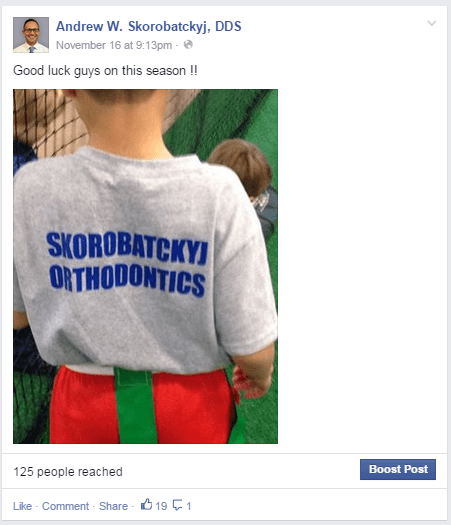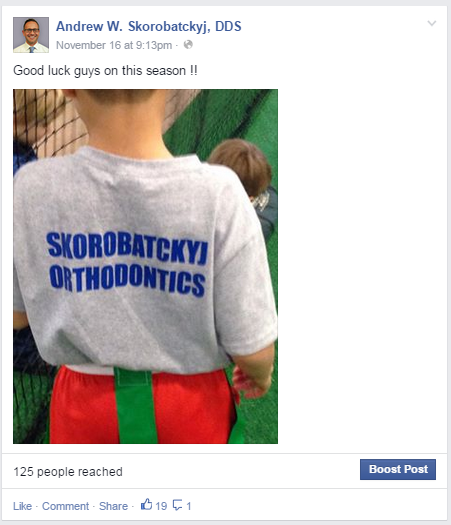 DO: Post good reviews and letters from patients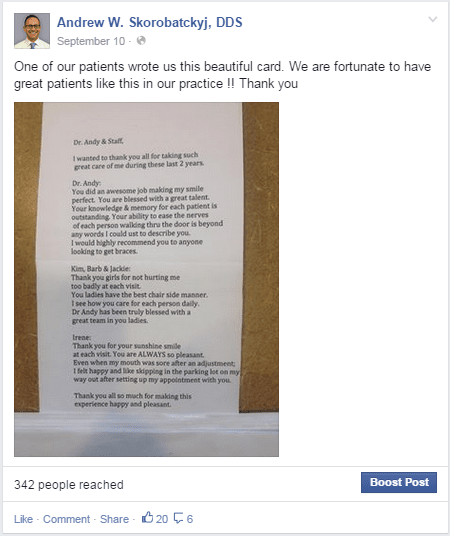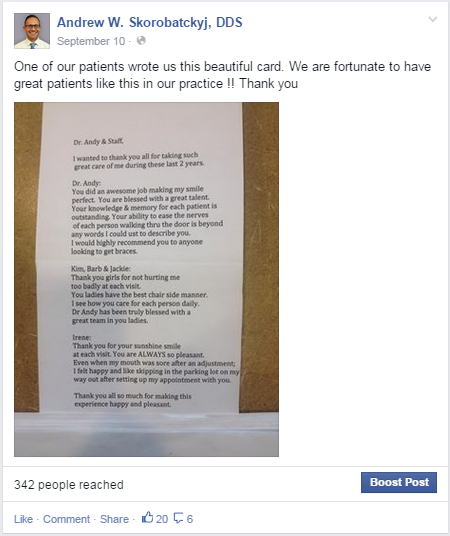 DO: Post pictures of doctors and staff with patients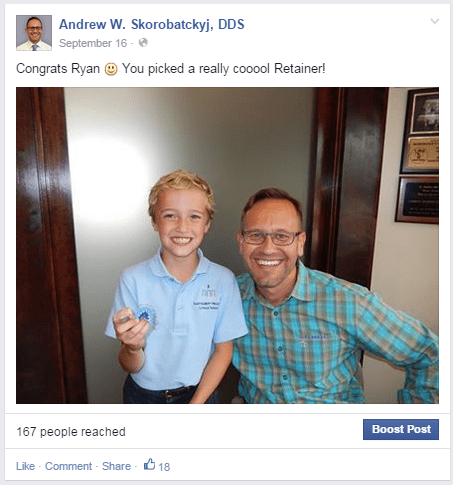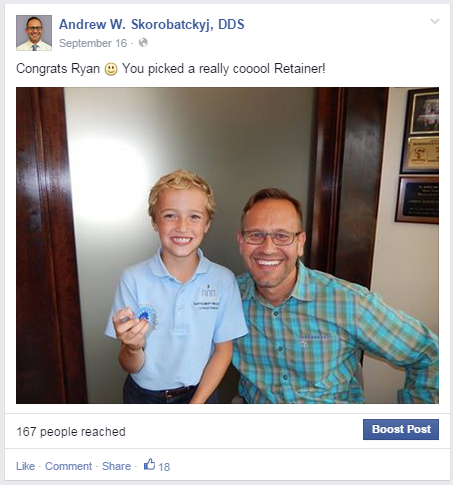 Next Steps
Here are a few general social media guidelines to help to get you started:
DO:
Identify what social media networks your target audience is using.
Create a social media style guide and strategy – and stick to it.
Check social media accounts daily and respond to questions/comments.
Connect with local businesses and organizations (Like/Follow/+1/Connect).
Share others' content.
Like/Comment on others' content.
Promote what makes your practice unique.
Ask questions.
Share helpful tips and articles.
Link to content from your website that is helpful, not blatantly promotional (blogs, resources, news, etc).
Watch your competitors to see what they're doing.
Fill out all information in the "About" section of your social media profiles.
Make sure you link to your website on your social media profiles.
DON'T:
Create an account and forget about it.
Be over-promotional.
Post offensive content.
Post copyrighted pictures as your own (NO GOOGLE IMAGES!).
Post text only. (It's okay once in a while, but 90% of posts should include a link or photo.)
Post ONLY your content all the time.
Yes, social media is a fun, modern tool for interacting with your patients, but it's also so much more. Social media can help to build your brand, reach potential patients, and grow your practice, which is the ultimate goal. OP
[sidebar float="left" width="450″]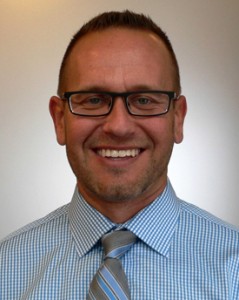 Andrew W. Skorobatckyj, DDS, is an orthodontist practicing in Parma, Ohio. He received his DDS from Case Western Reserve University School of Dental Medicine and went on to Nova Southeastern University for orthodontic specialty training. He is also an assistant clinical professor of orthodontics at CWRU, and a member of many local and national orthodontic and dental associations.
[/sidebar]
References
Social Networking Fact Sheet. Pew Research Internet Project Website. http://www.pewinternet.org/fact-sheets/social-networking-fact-sheet/. Published/Updated January 2014. Accessed December 4, 2014.
Teens Fact Sheet. Pew Research Internet Project Website. http://www.pewinternet.org/fact-sheets/teens-fact-sheet/. Accessed December 4, 2014.