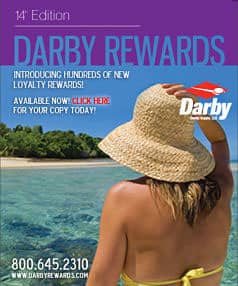 Darby Dental Supply LLC, Jericho, NY, recently announced that the 14th edition of the Darby Rewards Guide is now available in print and online. The new 64-page guide is now divided by product categories, improving its ease of use.
The Darby Lifestyles Rewards program features a wide selection of retail merchandise and gift cards from which to choose. Featured retail brands include Mercedes-Benz®, Michael Kors®, TAG Heuer®, Ferragamo®, Tumi®, Keurig®, and Cuisinart®. The program now includes expanded "travel and experience" offerings, including all-inclusive trips to the Super Bowl, US Open, Kentucky Derby, Daytona 500, and NCAA Finals.
All Darby customers are eligible to earn rewards. There are no membership fees. The program is available year-round.
The new Darby Rewards Guide is available on the company's website.
For more information about this and orthodontic companies, visit our Market Guide.