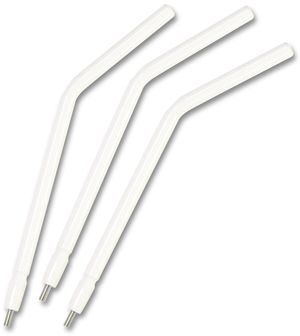 Mydent International, Hauppauge, NY, has added Disposable Metal Air/Water 3-Way Syringe Tips to its DEFEND line of products.
The syringe tips feature a rounded edge, as well as plastic that surrounding the metal core.
According to the company, the product's unique quad core design allows the tips to dry instantly, ensuring that dry air is emitted from the tip. In addition, the secure o-ring grove helps eliminate leakage from the water chamber. The combination of the o-ring and separate chambers allows the quad core design to prevent water contamination in the air chamber and prevents any other type of cross contamination.
DEFEND Metal Air/Water Syringe Tips are available in bags containing 150 units.