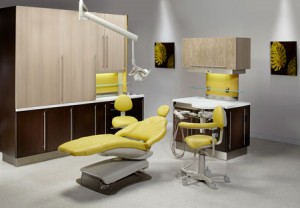 Midmark Corp, Dayton, Ohio, announced the naming of its new redesigned cabinetry line: Artizan® Expressions. According to the company, the new name was inspired by the cabinets' expressive style and unique design features, giving customers the ability to choose from several suggested designer-paired combinations or mix and match to create a look distinctly their own.
In addition, Midmark offers its new, exclusive color selector for both Artizan Expressions and Integra Dental Casework. This easy-to-use digital tool helps the customer find their individual style and visualize what their operatory space will look like. The color selector takes the customer through an easy process of choosing a style, color palette selection, and the choice to customize that selection with additional available colors. The final design with all the color listings can be emailed, posted to social media, or printed.
The new dental color selector is located on midmark.com or can be downloaded as an iPad app.