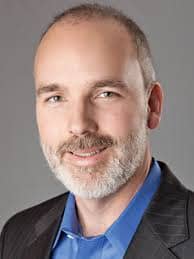 Ben Burris, DDS, MS, has launched a campaign to change Arkansas state law so that he and other dental specialists can provide basic teeth cleaning services, according to an article from Arkansas Business.
Burris, of Braces by Burris, was ordered to appear before the Arkansas Board of Dental Examiners in September to answer questions about providing teeth cleanings to the general public, a violation of the Arkansas Dental Practices Act which bars dental specialists from practicing outside their area of expertise. The summons came after Burris started offering dental cleanings, x-rays, and exams for $98 for adults and $68 for children in June at the five northeast Arkansas clinics he operates. According to Burris, some of his competitors were unhappy with the rates he was offering and complained to the board.
Ultimately, Burris signed a consent order with the board to end its inquiry into whether Burris' actions violated the Dental Practice Act, with him agreeing not to offer dental cleanings to the general public. Burris feared that if he didn't sign, he would be brought up on charges by the board.
According to the article, Burris, who is licensed as both a dentist and orthodontist, wasn't happy about the board's rebuke, pointing out that dentists have been offering services outside their specialty, ie, offering braces.
"This is not only a double standard that is an unfortunate result of primary care dentists protecting themselves; it's cronyism at its worst," Burris said in a statement issued to Arkansas Business. "It places an unfortunate burden on families looking for quality services at affordable prices, and it is a practice which all responsible dentists should be ashamed of."
Burris is launching a website to go along with his campaign, IChooseMySmiles.com, aimed at providing information to consumers, regulators, and state legislators. The campaign is being helped by the Washington, DC, public relations firm Levick.