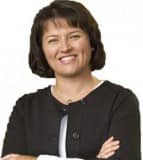 Jennifer Eisenhuth, DDS, Eagan, Minn (pictured), takes advantage of continuing education opportunities throughout the year, and encourages her staff to do the same.
Currently, Eisenhuth and her staff are taking a 6-month course titled "Managing and Growing Your Practice." The course offered at Argosy University, in conjunction with the [removed]Minnesota Association[/removed] of Orthodontists, covers business planning, accounting, finance, leadership, and human resources.
"I honestly feel as though we have a great orthodontics practice and an amazing staff that provides excellent care day in and day out," Eisenhuth says. "But continuing education is important for us to learn new and better ways of doing things. I also think it shows our patients that we continually strive to provide the best experience for them, both in treatment and their routine dealings with our support staff."