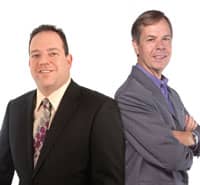 Komet USA, Rock Hill, SC, is teaming up with Ultradent Products, South Jordan, Utah, to sponsor a series of hands-on lectures presented by James Jesse, DDS, and Ron Kaminer, DDS.
These hands-on courses are for the entire dental team, will focus on minimally invasive dentistry, and will be held at four different locations: San Antonio, Tex (March 28); Hasbrouck Heights, NJ (April 11); Columbus, OH (April 25); and Norwich, Conn (May 16 and 17).
The seminars, called "21st Century Dentistry: High Tech, High Class, Minimally Invasive Dentistry for the Next Decade," will cover topics including the following:
• Minimally invasive dentistry: from early diagnosis to micro preps and invisible fillings;
• high-tech dental hygiene;
• current concepts in nonsurgical periodontal treatment;
• how to get every person to agree to dental whitening;
• 1-2-3-Endo: minimally invasive endodontics that make sense;
• dental lasers: truth or hype; and
• high-tech must-have gadgets for the 21st-century practice.
Pricing for the lectures are as follows: $395 per doctor, $295 per staff member, or $495 for a doctor and up to 3 staff members. Participants can earn up to eight continuing education credits. On the day of the course, registration will begin at 8:30 am, the courses will run from 9 am to 5 pm, and a continental breakfast and lunch will be served. For the Norwich, Conn event, the course will run from 9 am to 1 pm on both days, and breakfast is included.
For more information, call (800) 520-6640 or visit www.ultradent.com/sanantonio, [removed]www.ultradent.com/newjersey[/removed], [removed]www.ultradent.com/columbus[/removed], or www.thespaatnorwichinn.com.