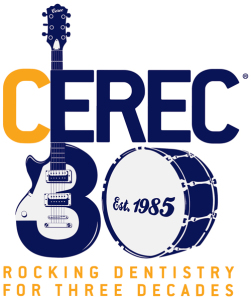 Sirona's Early Bird Registration for its upcoming CEREC® 30th (CEREC 30) Anniversary Celebration will soon come to an end. The Charlotte, NC-based company is advising dental professionals to purchase tickets now for the 3-day digital dentistry event before special Early Bird Registration offers expire on May 31, 2015.
According to the company, event tickets are selling at an extremely rapid pace.
"A number of very attractive incentives are offered for early registrants including lower ticket prices, VIP Packages offered at a reduced price, and more," said Michael Augins, president of Sirona Dental Inc. "We are extremely pleased with the outstanding level of interest so far, and based on current registration trends, we project that Sirona's CEREC 30 Celebration event will be the most well-attended CEREC Anniversary Celebration to date. Securing a spot early enough at the world's premier digital dentistry festival ensures that dental professionals will receive maximum purchase packages at the lowest prices."
The 3-day digital dentistry event is being held at The Venetian® and The Palazzo® Hotel in Las Vegas from September 17 to 19, 2015. Tony Robbins will headline a lineup of business motivational speakers including Magic Johnson, a two-time NBA Hall of Famer turned business entrepreneur and philanthropist, and Fred Joyal, a renowned speaker on dental practice management. Attendees will also enjoy musical entertainment from the Grammy award-winning band, Train.
CEREC 30 will provide up to 18 CE credits across a spectrum of digital dentistry topics and tracks, and feature an exhibit hall showcasing a number of top dental companies and their products and services.