Marco A. Pinto, DMD, CAGS, made a choice to refocus the way he practices, and, with ClearCorrect, he found an aligner partner to make this possible.
By Greg Thompson | Photos by Edward Linsmier
If Marco A. Pinto, DMD, CAGS, did not end up as an orthodontist, he may well have become an architect. Instead of moving teeth, he would have moved walls, designed corridors, and used his creativity to craft a beautiful structure. Born with a keen eye for three-dimensional puzzles, he eventually used his talent for orthodontics, which he calls the architecture of dentistry.
To venture into another field would have been a departure, because in many ways Pinto was destined for a medical career. His father is a neurosurgeon, his brother a physician, and his sister a nutritionist.
While he had the aptitude for brain surgery, the life-and-death nature of his father's profession was daunting. More importantly, it was at odds with the kind of life he sought. "My father said, 'If you don't love neurology, don't go into it,' because it's a lot of sacrifices," remembers Pinto, who grew up mostly in Bolivia. "So I was looking for something I was passionate about."
After moving to the United States and landing at the University of Kentucky (UK) in Lexington, Pinto had the opportunity to shadow an orthodontist while earning his undergrad degree in biology. It sparked an interest that eventually led to the UK's dental school.
"I was very much into science as far as vectors of force, physics, and how to move teeth," says Pinto. "I liked working with children, but at the same time, orthodontics had a lot to do with getting to know patients over a 2-year span, and that was interesting."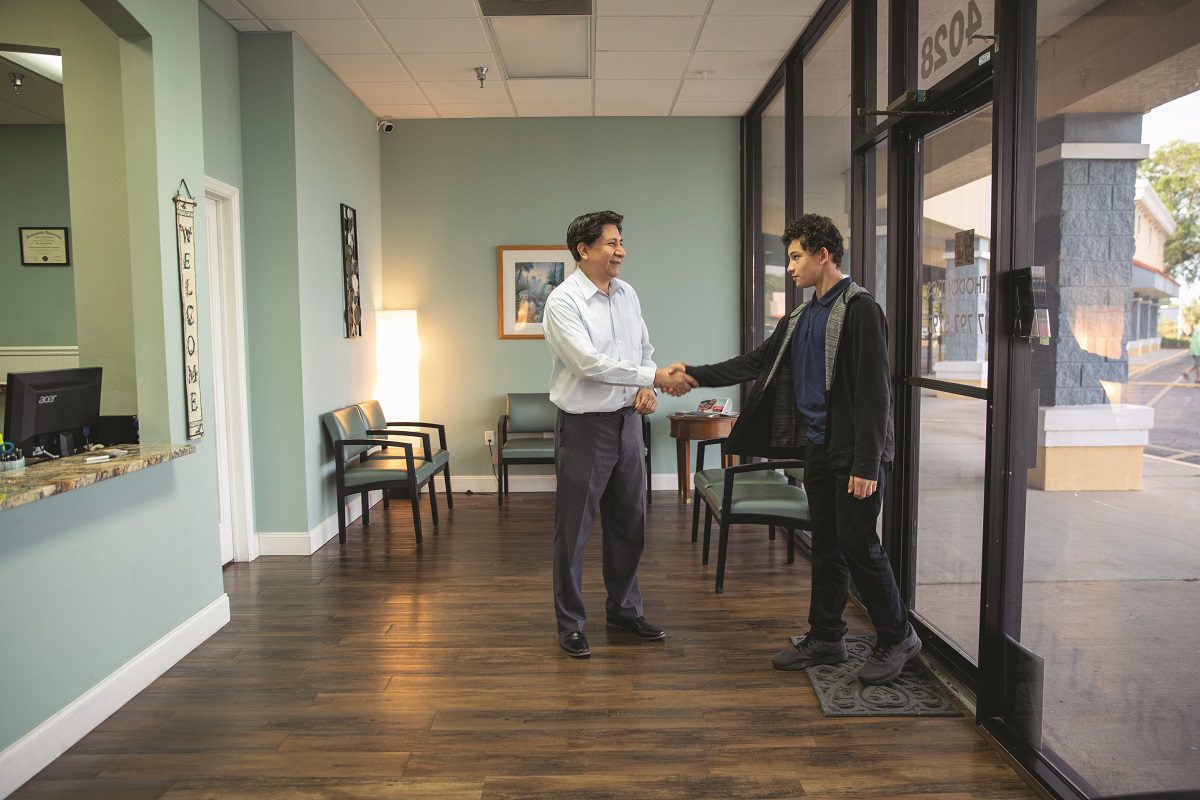 After practicing as a general dentist for 2 years in Florida, Pinto pursued orthodontic specialty training, also in the Sunshine State. The journey to practicing on his own terms went through a process that many orthodontists know well. "The first two practices were open bay and very high volume," Pinto recalls. "I saw an average of 80 to 100 patients a day. That was when I moved out west, where I was also teaching at the dental school in Phoenix as an orthodontic professor."
When the opportunity came to move back to Florida, it was time for a change with Pinto declaring, "I wanted a smaller operation. I didn't want to see that many patients. I didn't want to see 12 chairs, so I actually cut everything in half."
The new practice is Clear Smiles Orthodontics in St Cloud, Fla, about 26 miles southeast of Orlando in the central part of the state. Now closer to family, Pinto began again with a different mindset and a different type of practice that has consciously slowed down the pace.
"My schedule is lighter, and I enjoy that much more because I can spend more time with patients," Pinto enthuses. "It's a very community-centered practice. St Cloud is kind of a smaller town. It feels isolated from the Orlando tourists and all of that. It is a family community and my practice is warm, homey, and not really an open bay, but instead offers a little more privacy so we can talk to patients and parents."
While the facility is homey, at 2,400 square feet it is not cramped. It could fit a dozen chairs if that were the goal, but Pinto is aiming for quality over quantity at a pace that suits his personality and clinical goals.
The lighter workload helps Pinto keep his community-focused ethos finely honed. As one example of that philosophy, he organized a self-defense class for adolescents in conjunction with a local school of martial arts. Another activity is a dance class with a local dance academy.
"I sponsored a mini course with local financial advisors," Pinto adds, "so you can talk to people about investing and all of these things we don't get taught in school. My goal is to be really centered in the community and also try to hire people from the community. My assistants are from the community, and we try to support local businesses as much as possible."
Emerging and established technology
During the first decade of 2000, lingual braces and aligners were becoming viable and Pinto enthusiastically embraced the changes. As an early adopter of lingual braces (even in residency), Pinto cultivated a willingness to evolve and try new technology. Orthodontic devices for sleep apnea patients, for example, are now a small but rewarding part of the practice.
As clear aligners continued to build momentum, Pinto tested the boundaries of these devices, eventually latching on to ClearCorrect, the Straumann Group's flagship brand of aligners, to find something that lived up to the hype.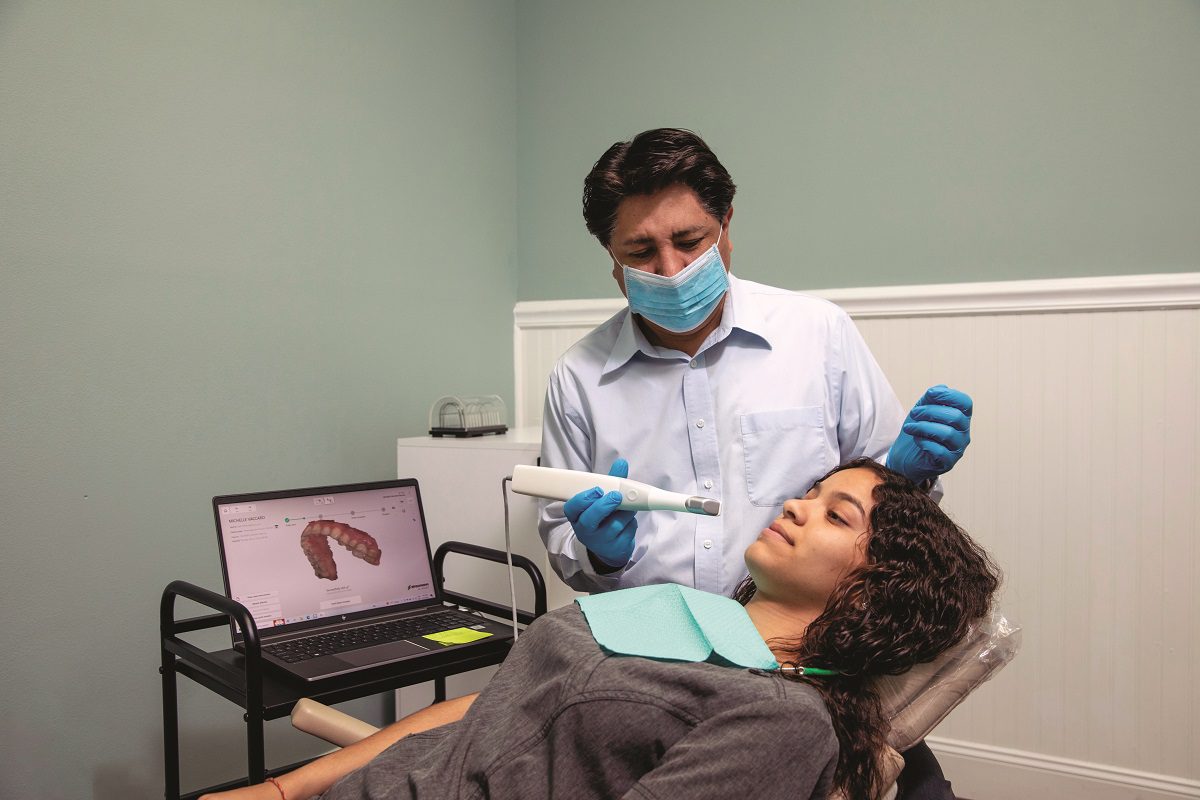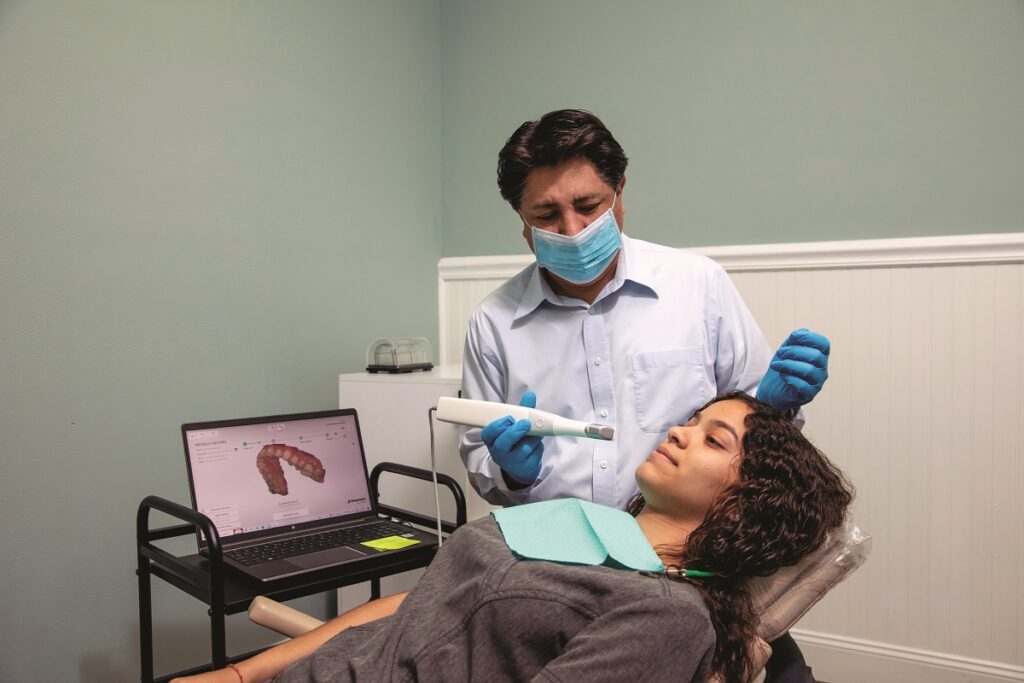 "Even before ClearCorrect was purchased by Straumann, I was actively doing aligners with ClearCorrect and other products," Pinto says. "It was fascinating. Initially the products, the plastics, and the protocols had lots of limitations. Obviously, now there's just so much more that can be done with aligners, particularly ClearCorrect."
Watching aligners and the aligner market evolve over the last 20-plus years, Pinto saw the brands position themselves and was struck by how the market was carved up.
"There was basically a monopoly with a major brand, and it was kind of the only option," he says. "When ClearCorrect came in, I was quick to embrace it, because you don't want all your eggs in one basket. Initially, it was a small operation, mostly for simpler cases and relapses—and then they became better and better."
These days, the version of the ClearCorrect aligner used by Pinto specifically combines proprietary ClearQuartz tri-layer material, a high and flat trimline, and various clinical features designed to help orthodontists achieve their treatment goals.
"The quality of the plastic, their protocols, speed on getting cases back, the great customer support, and communication with technicians—all of that really made me stay with the product," Pinto says. "I can see how much effort, energy, and investment is being put into this product. There is so much you can do by yourself at a very quick rate and that translates into very happy patients, because they don't have to wait weeks for small adjustments. You can just do it in your office using the Doctor Portal."
Pinto accesses an updated digital workflow that includes a dynamic prescription form that guides orthodontists toward optimal treatment protocols, while offering advanced customization options. Features include new treatment approaches, an updated records uploader, and a guided prescription form with options that display based on case complexity, dental conditions, and doctor-specific treatment preferences.
Alongside the new prescription form, ClearCorrect will launch the ClearCorrect Sync mobile app, allowing doctors to quickly set up patient profiles to create new cases, take photos using guided templates, edit photos, and upload patient data and photos directly to the Doctor Portal.
New enhancements to the aligner include an updated end-to-end workflow that allows doctors to efficiently treat patients who have missing or erupting teeth with pontics, bars, and guides.
These enhanced clinical features include optimized shapes for a more aesthetic look, resizing of features to accommodate changes, and flexibility to implement at any step of treatment.
Pinto has seen the benefits in countless cases, and about a year ago, a patient with a permanent lower retainer came to his St Cloud office with a case that again illustrated what was possible. The wire of the permanent retainer had bent, eventually becoming active and extruding one of the anterior teeth. Pinto consulted a periodontist who essentially said the tooth was hopeless. An extraction followed by an implant was discussed, but the patient asked if anything else could be done.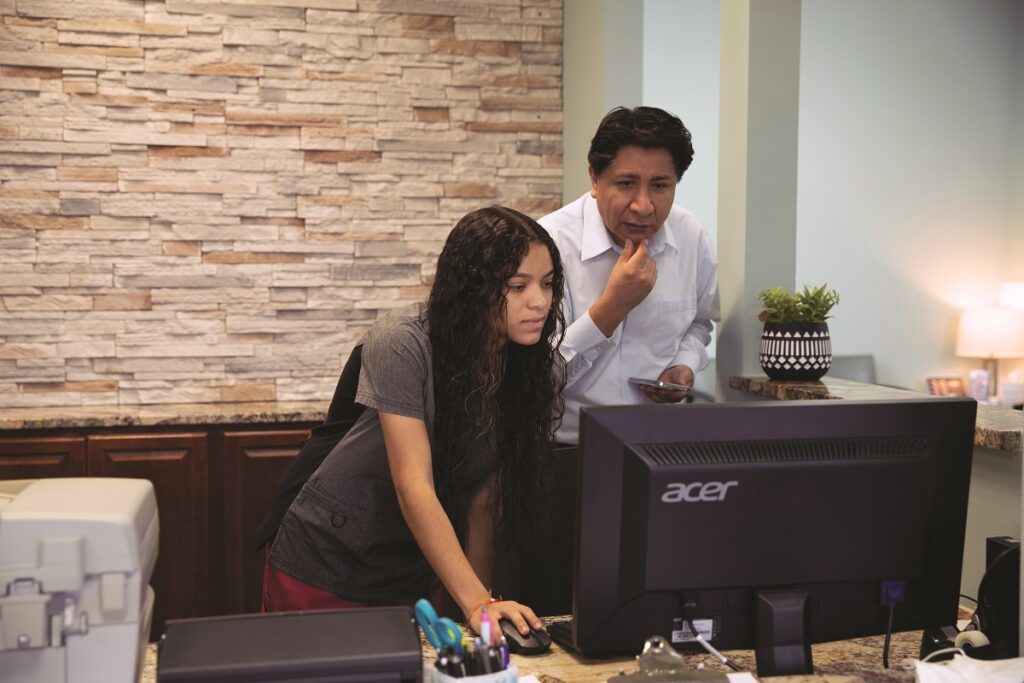 Pinto recounts the rest of the case: "Obviously we were not going to try brackets because braces are extrusive by nature, so anytime you put a bracket on a tooth, it tends to do some extrusion. The next option was aligners. ClearCorrect was very accommodating in setting up the case and having different options for attachments—especially for the tooth that was mobile.
Now the tooth is slowly being intruded back in the bone. The patient is extremely happy because she didn't lose that tooth. We're going to continue intruding as much as the bone will allow us to intrude, and hopefully do some sort of fixed retainer—a proper fixed retainer protocol—so the patient can keep that tooth as long as possible."
Aligners were not always able to make these types of corrections, and many practitioners remember ClearCorrect from its early stages when, as one example, it did not have the capability of using elastics. Before the Straumann acquisition, orthodontists could not ask for Class 2 or Class 3 elastics, because that was not an option.
Under the Straumann umbrella, complex cases are treated without issues. "Once Straumann took over, the product changed completely," Pinto confirms. "Now the plastic has three layers, and the degree of clarity is perfect. It's a complete 180-degree change from the initial product."
Deciding whether to use traditional braces or aligners is easier than in the old days, mainly because aligners can treat most cases. Pinto tends to err on the side of trust with adolescents, choosing to give them some responsibility for their orthodontic care.
"To me, it's almost an exercise in discipline," he says. "It's a learning experience for these adolescents, and some of them may not have a lot of other structure in their lives. The determining factor is the level of maturity. It is rewarding to see when they are consistent with the treatment and how well the cases can turn out."
Helping, mentoring, and educating patients is a huge part of the profession for Pinto. An additional way to help people at home and abroad is by boosting language skills. Fluent in English, Spanish, and French, Pinto started a project where he pairs mentors from the U.S. with children from Colombia (where his father went to medical school) so they can practice English.
It's about 1 hour per week and they mainly speak via Zoom. Pinto went to Colombia at the end of March to personally oversee the program, trying to grow it.
"It can make a big difference with these kids who are trying to learn," he says, "but it's hard to learn when you don't have anybody to practice with."
As for adding a fourth language to his own repertoire, Pinto muses: "I have always been intrigued by Portuguese, because I love Brazilian music. I feel it wouldn't be very difficult since I speak Spanish and French. Someday that might be something really fun to try out." OP
Greg Thompson is a contributing writer for Orthodontic Products.