In one respect, orthodontic staff members are no different than employees in any other kind of business. If you expect them to be great, you need to coach and develop them. Last month, we talked about how to hire great team members. This month we will look at one of the key aspects of helping to develop and retain team members—the annual employee development plan.
Your Annual Employee Development Plan—Three Keys for Success
In today's business environment, it's incumbent upon the practice to work with each team member to identify development opportunities. I recommend that this be done one-on-one and not as an entire team. Three keys for success are:
1. Identify the Area Each Employee Must Work On. What does each team member need to work on? Implementing systems? Marketing? Customer Service? Remember, even if everyone in the office has to work on the same skill, it will be handled differently depending on the job. For example, customer service is different for front desk and administrative staff versus assistants, treatment coordinators, and clinical staff. While all customer service works toward patient satisfaction, there are specific skills, tactics, and traits that should be identified for each position.
2. Outline Goals and Targets. To develop areas effectively, targets and goals must be recorded, tracked, and held to a date for completion. Targets act as the timeline, benchmark, and directional guide as the office moves toward making practice success a reality.
3. Provide Incentives. Bonuses and awards for achieving goals and targets will encourage high levels of performance and job satisfaction from your team. It also creates an opportunity for the employee to know that you're investing in them while they're investing in the office.
Most employees will be motivated and excited about an effective annual employee development plan. However, if you have a team member who's not willing to grow and learn, then you must decide if they're right for the office. A team member who resists development will eventually hurt the practice.
Summary
A team member's ability to keep up is increasingly challenging and without different opportunities to grow and develop, they will fall behind and the practice will suffer. This is why it is so critical to develop an annual employee development plan for each team member and monitor their progress. Consider these key elements when designing your plan. OP
R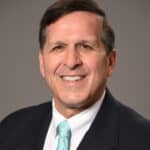 oger P. Levin, DDS, is a third-generation general dentist and the founder and CEO of Levin Group Inc, a dental management consulting firm that has worked with over 26,000 dentists. Levin, an internationally known dental practice management speaker, has written 65 books and over 4,300 articles. He is also the executive founder of Dental Business Study Clubs—Dentistry's only All-Business Study Clubs, the next generation of dental business education.