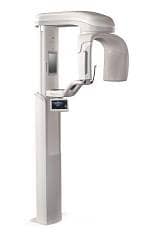 Midmark Corp, Versailles, Ohio, has released VantageTrustSM for its Progeny Vantage™ Digital Panoramic System. VantageTrust helps Progeny Vantage users by providing training and support.
With a practice's permission, the software sends panoramic images toMidmark via a direct, Web-based link. Along with the image, the name ofthe practice and the date and time the image was taken are included. Nopatient information is collected. The system then sends feedback to thepractice, including tips for improved patient positioning.
According to the company, the goal of the VantagePlus reports is toimprove the consistency and quality of a practice's panoramic imaging byproviding near real-time feedback, training, and coaching. Also,VantageTrust can help a practice determine if the Progeny Vantage isbeing used properly before a technician is called to make a visit.
For more information about this and other orthodontic companies, visit our Buyer's Guide.