Are you familiar with that feeling of your stomach dropping to your feet when you debond and there are white spot lesions? Orthodontic patients are at a higher risk for developing white spot lesions and caries throughout treatment. Even those patients that have good oral hygiene habits can have less than desirable aesthetic outcomes due to white spot lesions.
A free educational webinar, hosted by Orthodontic Products and sponsored by 3M, titled "Effective Strategies to Reduce White Spot Lesions for Orthodontic Patients," is now available on demand. In the 1-hour webinar, Robert Waugh, DMD, MS, offers his clinical pearls for optimal patient care, improved aesthetics, and treatment outcomes. Waugh explains how he collaborates with his team to achieve stunning results when braces come off.
Upon the completion of this webinar, you will learn how to:
Describe strategies to reduce the risk of white spot lesions for orthodontic patients
Determine an effective communication strategy to drive engagement
Employ a prevention treatment protocol that improves patient outcomes, satisfaction, and referrals.
The webinar, which was recorded live on October 12, 2017, is now available for on demand viewing. The webinar includes an audience Q&A with Waugh.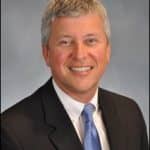 Waugh practices orthodontics full-time in Athens, Ga. He graduated OKU in 1987 from the Medical College of Georgia School of Dentistry with both his DMD and a Master of Science in Oral Biology, and then from Baylor's Orthodontic Residency in 1989 with another master's degree. In late 2008, he merged his practice into a state-of-the-art 24-chair orthodontic facility designed for both teaching and his personal use of advanced treatment concepts like 3D imaging, the use of TADs and the dental laser, and more. Waugh is also an educator, both as an assistant professor of orthodontics at the Dental College of Georgia and as a lecturer who speaks year-round on the use of 3D imaging and the dental laser and on dental aesthetics in orthodontics to universities and study clubs across the country and worldwide. A Diplomate of the ABO, Waugh was president of his state AAO constituency and is a member of both the American College of Dentists and International College of Dentists.
To view the webinar, click on the Register Now button below to register and view the webinar.
Save
Save
Save
Save
Save