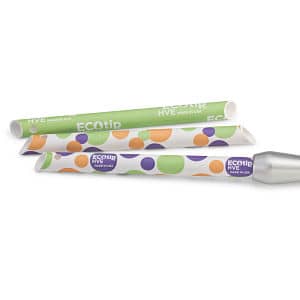 Practicon, Greenville, NC, is now distributing ECOtip™ Earth-Friendly High Volume Evacuator Tips from IndiGreen Innovations in new vented green and vented polka dot designs. Made from renewable, sustainable paper, ECOtip is an alternative to plastics.
According to the company, ECOtip is engineered and tested to provide stiffness and durability, and features a food-grade coating that virtually eliminates moisture absorption and fraying during use. ECOtip is made in the United States according to ISO standards from FDA-approved materials, and it fits all standard HVE valves.
For more information about this and other orthodontic companies, visit our Buyer's Guide.