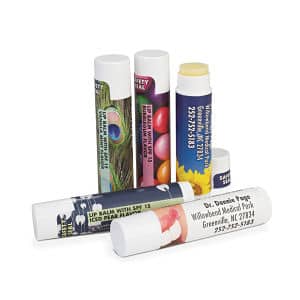 Practicon, Greenville, NC, now offers a new line of personalized lip balms. The lip balm is available in 21 label designs and in 11 flavors. Each all-natural, petroleum-free stick offers SPF-15 protection and contains organic palm oil, beeswax, rosemary extract, and vitamin E. A natural, unflavored lip balm is available as well.
The lip balms can be used to moisturize patients' lips during procedures or as a patient giveaway item. These full-size, 0.15 oz. lip balms may be personalized with a five-line imprint.
For more information about this and other orthodontic companies, visit our Buyer's Guide.