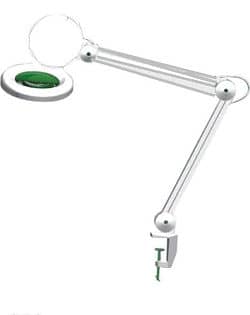 Vision USA, Cherry Hill, NJ, recently introduced the Professional Task Vision LED Lamp. With a 5-inch work area, the lamp features a 3X distortion-free glass magnifier and 60 LED lights that, according to the company, never need to be replaced and stay cool.
The lamp features a universal screw clamp, allowing it to be installed on any desk or bench. The lamp also includes a 24-inch adjustable extension arm.
For more information about this and other orthodontic companies, visit our Market Guide.