Orthodontic Products spoke to Ormco VP Rick Matty to learn more about Spark Release 13's redesigned integrated hooks and CBCT TruRoot and real time approval features.
Ormco recently rolled out Spark Release 13, the latest update to Spark Clear Aligners. To find out more about the aligner system's newest features, Orthodontic Products spoke to Rick Matty, vice president and general manager of product innovation.
Orthodontic Products: This is the second update to Spark Clear Aligners this year. In February, as part of the Spark Release 12 update, Ormco rolled out root visualization and integration of CBCT DICOM files, the extension of posterior bite turbos from the molars to the premolars, and a wider choice of materials. Where does Spark Release 13, the latest update, take Spark Clear Aligners?
Rick Matty: Spark Clear Aligners are constantly innovating to give doctors a comprehensive set of clinical and diagnostic tools designed to help them plan and deliver great smiles on a wide range of malocclusions. Our Spark Release 13 builds on this successful history of orthodontic innovation with a strong combination of new and expanded features, including CBCT TruRoot Feature, redesigned Integrated Hooks, and Real Time Approval for some doctor-driven changes in their treatment plans.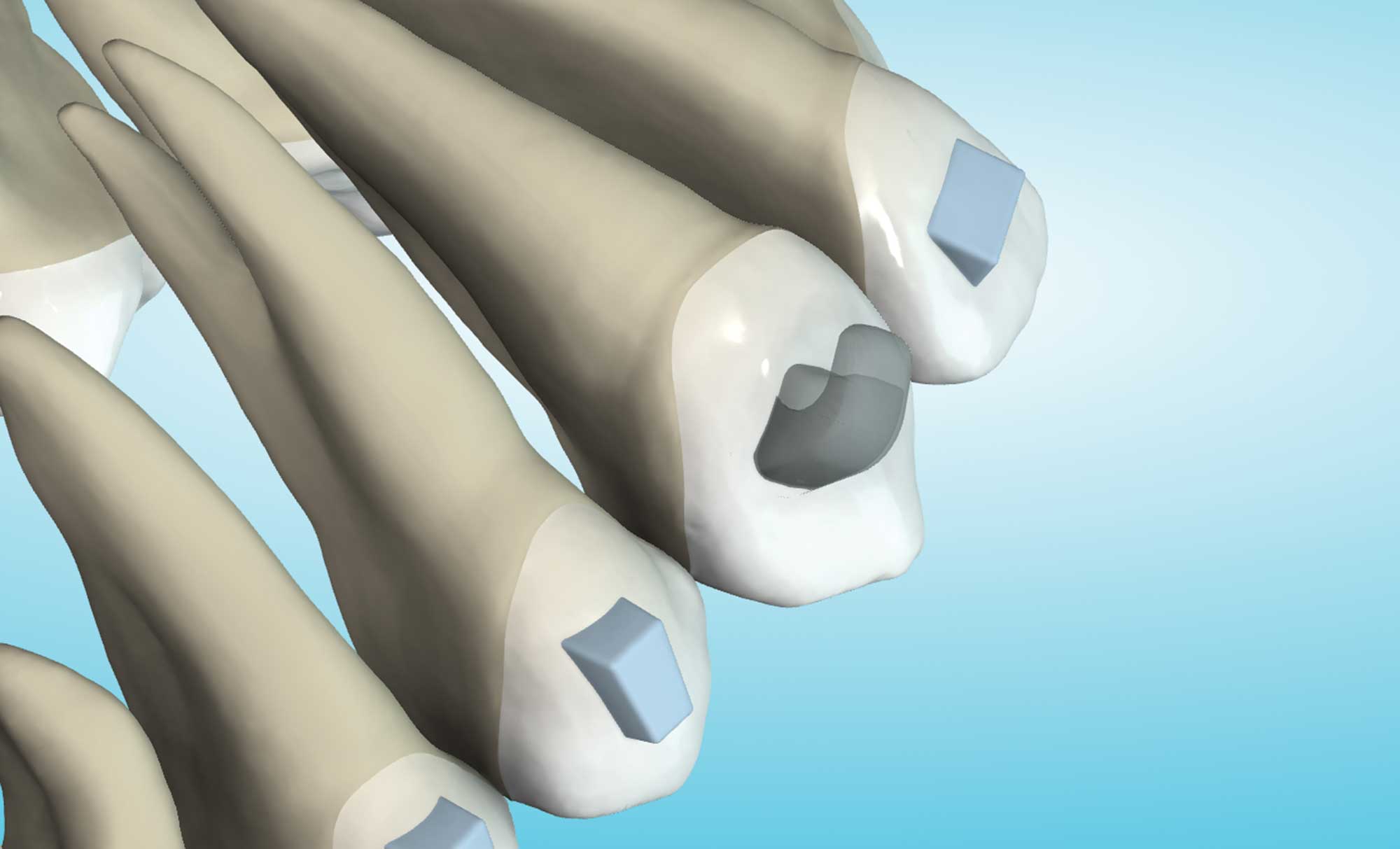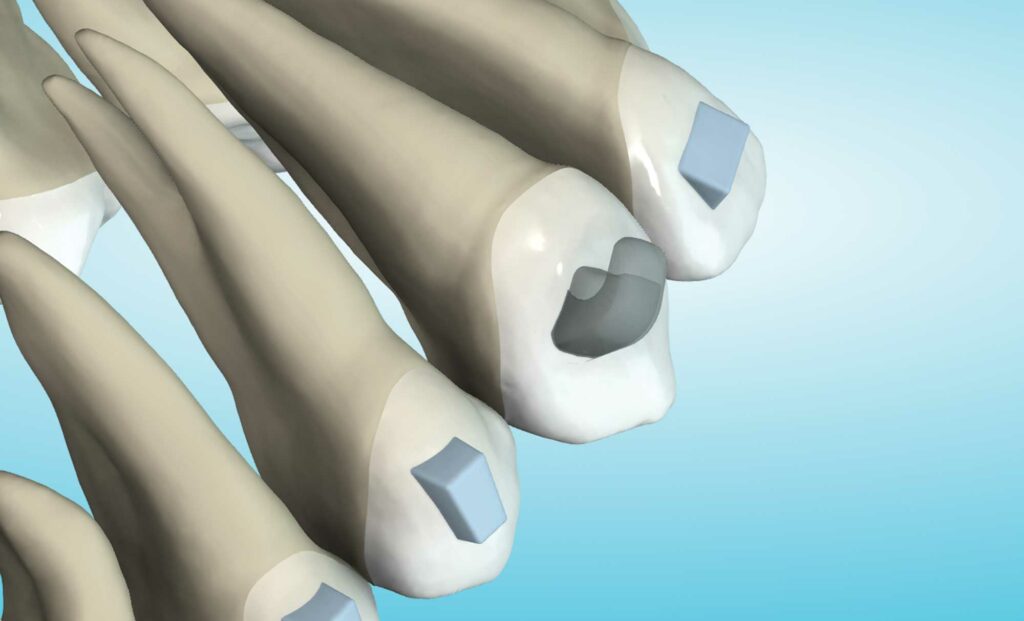 Spark Release 13 integrated hooks
---
OP: The updates that make up Spark Release 13 were informed by feedback from orthodontic specialists—and one of the things they asked for was integrated hooks. Why were users asking for these integrated hooks, and how do the integrated hooks included with Spark Release 13 differ from traditional hook and button aligner cutouts? Additionally, what do they bring to treatment?
Matty: The current hook solutions used by many clear aligners create a cutout in the plastic where the patient needs to hook their elastics. This approach is difficult for patients to insert the elastic and are prone to bending or breaking due to normal use. Spark wanted to find a better solution for both doctors and patients, so we focused on developing a completely new solution for hooks. Built into the aligners, Spark's Integrated Hooks have proven and tested durability throughout the entire course of treatment, even with the use of extra heavy-weight elastics. Unlike traditional elastic cutouts, which are known to be difficult for patients to insert the elastic and are prone to bending or breaking due to normal use, Spark's Integrated Hooks are easier to insert the elastics and are not prone to bending or breaking. This is a benefit to both doctors and patients. Spark's Integrated Hooks can also be used whenever elastics are needed, such as for Class II and Class III correction, and even with TADS to aid with intrusion for gummy smile correction.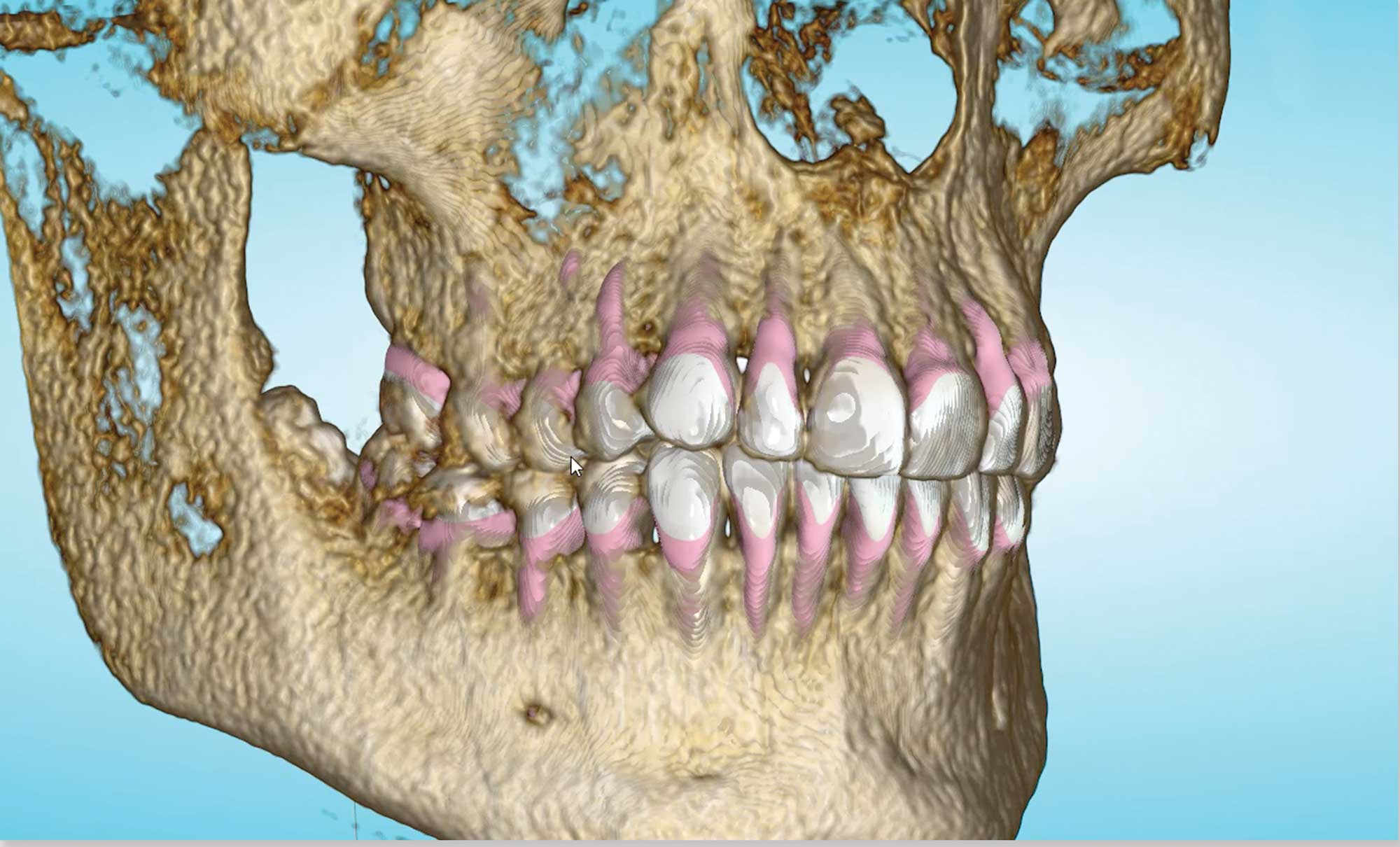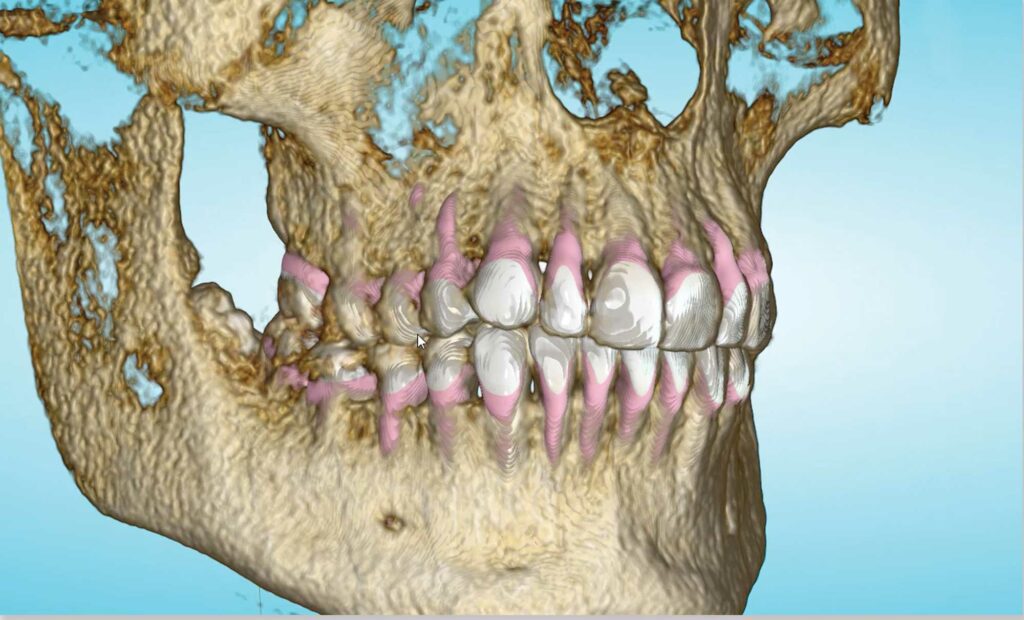 ---
OP: Another innovation with Spark Release 13 is CBCT TruRoot, which gives orthodontists the ability to replace the library roots in the Spark Approver Software with the patient's actual root shape as captured on the CBCT scan. This feature really seems like an opportunity to further customize the patient's treatment. How can users expect this feature to impact treatment planning and outcomes?
Matty: Ormco has been a pioneer in integrating roots into orthodontic treatment plans for many years now, starting with our Insignia custom bracket product. We adopted this same mindset when creating Spark Clear Aligners, knowing we wanted to give doctors as much information as possible for them to diagnose and treatment plan their cases. Our CBCT TruRoot Feature in Release 13 elevates the data doctors have by using the actual root shape of a tooth from their submitted CBCT scan. This innovation is designed to deliver more comprehensive root characterization and treatment planning capabilities for our doctors. We also give the doctors multiple preset views of their CBCT data, like skin, translucent skin, and bone and soft tissue. Doctors can also use our 2D clipping plane with multiple views (axial, coronal, and mesial-distal) to see the root's location in bone.
OP: Since the introduction of CBCT integration and root visualization in 2020, Spark has really placed an emphasis on the inclusion of CBCT scans as part of treatment planning. For those orthodontists that don't typically incorporate CBCT analysis, what do these scans bring to treatment, and why should they consider incorporating them into their treatment planning workflow?
Matty: We often hear from doctors that the more information you have to plan a treatment, the better you can account for and identify challenging or difficult tooth movements. Adding CBCT data to a treatment plan lets you see how a root is expected to move so you can avoid extreme plans and even identify root collisions that can prevent movements from expressing.
OP: In addition to the new TruRoot feature, Spark's CBCT integration and root visualization tool offers several other features. What are these?
Matty: We offer root visualization on all our cases, not just those with submitted CBCT scans. Doctors can take advantage of our library roots as part of their diagnosis and treatment planning if they can't submit a CBCT scan for a patient. For those patients with a CBCT scan, doctors will be able to leverage multiple views of the skin, bone, and soft tissue. They can also use three different views in our clipping plane to see the planned tooth movement relative to the cortical bone limits. As a bonus, doctors can continue working on their prescription form while uploading the DICOM file, so there is no wasted time waiting for that to complete, and it's available on all Spark products for increased control and flexibility, including Spark Advanced, Spark 20, and Spark 10.
OP: Spark Release 13 also includes another change to the Spark Approver Software. Real Time Approval will now be available to users. What does this new feature allow users to do, and how does it streamline the approval process?
Matty: This is another exciting capability launched with Release 13. With Spark Real Time Approval, doctors can add, delete, or modify all aligner features and instantly approve their changes without the need for a change return or new setup. This saves the doctor time if all they want to do is make changes to an aligner feature, like attachments or hooks. This is an exciting capability to give doctors now, but it's important to note that we're already working hard to extend real time approvals to minor tooth movement changes as well. Something to look forward to in an upcoming release!
OP: What educational resources are available for orthodontists who want to learn more about Spark Release 13 and how these updates change the game clinically?
Matty: We will have several resources available for doctors to learn more about Release 13. Recently, we hosted a webinar with Dr Bill Dischinger which is now available on demand. During this event, he detailed the key features of Release 13 and showed several cases where he used these new features when treating patients. We also have detailed information and videos on the Spark Clear Aligners website. OP