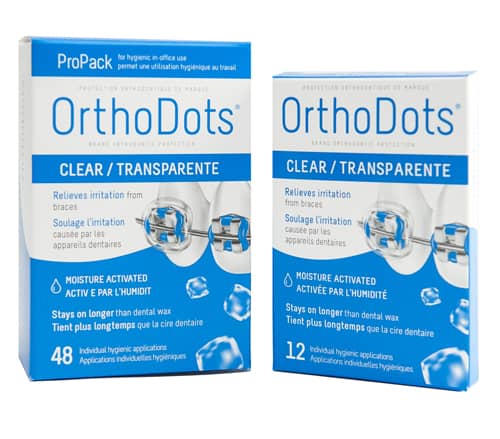 OrVance, Grand Rapids, Mich, has launched OrthoDots® CLEAR—a transparent version of its dental wax alternative.
Introduced in 2015, OrthoDots combine a proprietary moisture activated adhesive with a medical grade silicone.
OrthoDots can be used with all orthodontic appliances, including clear aligner trays and attachments.
According to company President Ron Schutt, OrthoDots CLEAR are "at least 17 times more transparent than the leading dental wax products on the market." This new transparent version of OrthoDots was created to meet the aesthetic demands of customers.
OrthoDots CLEAR are available to practices from select suppliers and patients can purchase directly from Amazon.com.