Over the last 15 years, we've all witnessed huge changes in our specialty, inspired largely by the growing demand for aesthetic orthodontic solutions. As orthodontists, we have begun to embrace new bracket systems, and, for better or worse, clear aligner systems. As we have evolved, so has the general practice. Clear aligner therapy is now taught in dental schools across the country. When you Google a term such as "Invisalign," you're likely to see several dentists appear at the top of the list. As a result, orthodontic practices have likely seen the number of traditional referrals gradually decline. Alternative options should be explored in order to continue to grow our practices and attract new patients.
If we were to never receive another traditional referral (I hope it never comes to that), I want to have confidence that my practice is growing organically through a foundation based upon excellent results, and a "raving fan" referral base of word-of-mouth marketing. How will my practice accomplish this?
Approximately 3 years ago, we created a new brand for my practice. The rebranding was defined by a transition to the highest level of aesthetics, along with a culture transformation to a culture of service, which systematically provides unique and memorable guest experiences. As a result, we have documented an exponential rise in organic growth during that time period. A key component to our rebranding was the adoption of a ceramic-only bracket policy (and yes, this applied even to early interceptive treatments and Phase I patients).
The Road to Change
After graduating in 1997, I entered into a very traditional partnership practice, which was preceded by a short associateship period. Years later, after assuming full ownership, my goal was to reshape the culture of the practice from the inside out, enabling and empowering a carefully selected staff to deliver customized service to every patient. From the hiring process, to performance assessments, to benchmarking results—we gradually redeveloped everything. In addition, we performed a careful evaluation of practice statistics, and we determined how many of these statistics had a direct bearing on the patient experience and practice profitability.
A disturbing finding was that, at its worst, our bond failure rate reached as high as 15%. Closer observation revealed that our bonding technique was not necessarily standardized, an obvious contributing factor to the poor failure rate. At the beginning of each year, we close our doors for a day and hold a strategic planning session to address issues, such as the aforementioned bond failure issue. In addition, I unveil key goals for our business, and two or three "W.I.G.s" or "Wildly Important Goals" for the coming year. Specific methods are then revealed (the road map, if you will) as to how we will attempt to achieve our goals.
If successful, the goals presented in this meeting are meant to help our practice become further differentiated and our service standards further refined. The goals and objectives are presented in an easy-to-understand pyramid format, which clearly shows how each goal builds upon the other. The base of our pyramid is, and always will be, labeled "Financial Performance." If we aren't profitable, the ship stops sailing, so we have to make sure that the steps we're making to improve our practice will ultimately have a positive effect on our bottom line.
Becoming a Ceramic-Only Practice
[sidebar float="right" width="200″]
A Treatment Coordinator's Perspective: Elevating Our Standard of Care
I've been with Scott Blackman, DDS, and team for over 19 years. I've seen firsthand the positive change that we've experienced by standardizing our bonding procedure and taking a chance on becoming a ceramic-only practice. I've worn many hats here—from assisting to being on the front lines with patients, and here are the top three benefits I've seen firsthand:
• Patients' eyes light up when they find out they'll get top-of-the-line aesthetic treatment at the same cost as metal brackets. Looking good during treatment is obviously important for adults, and for parents of teens. They love that we're taking the stigma and embarrassment out of wearing braces. The ceramic braces really are the talk of the town.
• Teens love colored elastics on the ceramic brackets, and they get excited about trying on different looks with PaintYourSmile.com. I tell them their braces can be as vivid and colorful as they'd like, or we can tone them down with clear elastics on school picture day.
• By addressing our double-digit bond failure rate, our staff has much more time to devote to new patients and maintain our high standard of care because we're not tied up in emergency appointments. The ceramic brackets stay put until we take them off, and this is so important, not only for patient satisfaction, but for freeing up the schedule.
Our staff was 100% behind making the transition to ceramic brackets, and it has been the best decision for us. Our practice is growing, our patients are ecstatic, and our staff can rest easy knowing we're providing the best possible care. [/sidebar]One of the fundamental reasons we hold our yearly planning sessions is to discuss methods as to how our practice can further differentiate itself, and offer an edge in a market where there are already many providers. With the trend in the marketplace going toward aesthetic solutions, we knew we needed to be an early adopter, and we needed to do it in a significant, impactful way.
In a bold move, I chose to completely eliminate metal brackets in our practice in favor of Clarity™ ADVANCED Ceramic Brackets (3M Oral Care). Following months of preparation, on a Monday in early 2014, we opened our practice with a new standard. From this day forward, we would be a ceramic-only "aesthetic practice," and weren't going to look back. We began initiating all of our cases, even Phase I patients, with ceramic brackets.
When a practice is considering making this type of transition, there are several questions that often come to mind. Most importantly, orthodontists want to know how they can justify a higher bracket cost without significantly raising prices for their treatments. I shared the same concern. We couldn't simply accept a significant increase in overhead costs, nor did I want to adjust fees beyond our standard incremental fee adjustments. The increased overhead as a result of stocking this bracket system had to be offset, and that's when we took a closer look at our high bond failure rate.
Discovering Hidden Revenue
Orthodontists may underestimate the significant cost of unplanned visits and bond failure appointments. Relative to profitability per patient, bond failure rate is one of the top three most important factors affecting that value. For example, reduction of a bond failure rate from 9% to 1% increases profitability per patient an impressive 14.5%. In my practice, a key component for improving our failure rate would involve standardization of bonding procedures across the board—additional cost, effort, and training notwithstanding.
Along with implementation of the Clarity ADVANCED Ceramic Brackets, which obviously allow for a thorough and predictable light cure, we trained our entire staff on the Self Etching Primer, or "SEP" bonding technique, using Transbond™ Plus Self Etching Primer (3M Oral Care). With practice, persistence, and dedication, over 18 months later, the bracket failure rate of our ceramic brackets is now less than 1%, 1.9% when including our stainless steel first and second molar tubes in the calculations. This is an impressive improvement that I attribute to a committed staff and a product that truly works.
This increase in profitability per patient helped offset the cost of the ceramic brackets, while keeping our total overhead percentage significantly below the national average. Now, we offer a clearly differentiated service to our patients, aesthetic treatment at the same cost of traditional braces (ie, no additional fees or upcharging). As predicted, with fewer emergency visits for bracket repair, our daily scheduling standard has opened, creating considerable time in our schedule. This additional time enables our staff to focus on our unique service standards, customizing service to each of our guests. The impact has far exceeded my expectations.
What About Performance?
When considering a change in bracket systems, orthodontists want to be certain that a new product will perform to the standards to which they are accustomed. The Clarity ADVANCED Ceramic Bracket offers the same level control and predictability as my former metal twin bracket, while providing aesthetics in a labial bracket system that are second to none. Feedback is a gift that we rely upon daily for everything from strategic course corrections within our strategic plan, to grading our patients' experiences. The aesthetic bracket has clearly promoted growth and differentiation of our practice, and adult patients who present seeking treatment with Invisalign or lingual appliances are thrilled with the aesthetics that our brackets provide, even more when paired with aesthetic, coated archwires.
Now that this bracket is offered in a precoated format with APC™ Flash-Free Adhesive (3M Oral Care), it has further increased ease of use and efficiency. With the SEP bonding technique, timing of bracket placement is very important for maximum bond strength. The ease of placement and reduced chair time with the flash-free brackets is impressive, while the adhesive meniscus, or "fillet" that forms around the bracket upon placement, may very well provide added protection against formation of white spot lesions around the bracket base.
As evidenced by our latest practice statistics, I am very proud of our new patient conversion rate and the impressive increase in the number of referrals that have resulted organically via word of mouth. The development of an "aesthetic practice" through the exclusive use of ceramic brackets has been a key component to our brand.
Making the Leap
The nature and scope of orthodontic specialty practice has drastically changed since I graduated nearly 20 years ago. In many areas, orthodontists are now competing with pediatric and general dental practices that were once key traditional referral sources.
I have been fortunate to witness incredible success from changing the culture of our business. First and foremost, such a change is not possible without a committed staff that is aligned, at the heart level, with your practice vision. One must also have a thorough understanding and a working knowledge of the practice's financial statistics. Do the homework. Take a close look at bracket failure rates, the number and impact of unplanned visits, and the state of your scheduling practices. Closer scrutiny will help gain understanding where lost revenue can be recovered. Investigate the differences in cost between a traditional and a ceramic bracket system, and look at how you can increase efficiency in your practice to offset any additional overhead.
In my experience, the move toward a standardized bonding technique along with exclusive use of ceramic brackets has helped define the culture and brand of our practice. With preliminary research and strategic planning, rebranding orthodontic practices as an "aesthetic practice" may be more realistic than once thought, and an excellent way to differentiate a practice. In the coming years, methods to promote organic practice growth will become increasingly important. Strategic practice branding has proven to be a highly effective way to accomplish just that. OP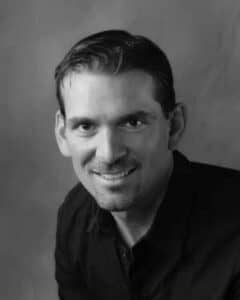 Scott Blackman, DDS, completed his dental education and postgraduate orthodontic residency at the University of Tennessee. He is a graduate of the World Clinical Laser Institute for laser dentistry with Level II certification, and is a graduate of the Ritz Carlton Leadership Center for service excellence. He is an officer in the Tennessee Dental Association and is a member of the American Dental Association, American Association of Orthodontists, Southern Association of Orthodontics, Tennessee Association of Orthodontics, and Eighth District Dental Society. He is in private practice in Clarksville, Tenn.