A dental hygienist working in an orthodontic office?
It's a concept that some might call unusual, unexpected, or even unnecessary. Most patients already have a dental hygienist at their general dentistry practice. There's a symbiotic relationship in place between referring dentists and the orthodontists who straighten their patients' teeth. Implementing an in-office hygiene staff might lead to concerns about stepping on toes, or encroaching on the livelihood of your patient's general dental staff.
I see things differently. I don't like to use the phrase "paradigm shift," but in this case it accurately describes the fundamental change in our approach to hygiene. Orthodontic practices should begin to view in-office hygiene not as risky business, but as an investment in enhanced clinical training for your staff, better communication with your referring dental offices, and, most importantly, improved aesthetic outcomes for your patients.
Oral hygiene is the key to the best orthodontic care. We can invest in all of the newest techniques, materials, and innovations in tooth movement, but all of this effort is for naught if our patients complete treatment with facial decalcification that leaves them disappointed with their less than ideal aesthetic outcome. The best outcomes aren't just about teeth that are lined up perfectly, they're about having your patient walk out with a beautiful smile and healthy tissue—with hygiene habits that will serve them for a lifetime.
In our practice, the key to encouraging compliance and ultimately preventing unsatisfactory results is making hygiene the main focus of our patient's education from the first moment of the initial examination. We reinforce its importance throughout treatment with comprehensive education and collaboration with the patient's oral health team. What do I mean by oral health team? It takes a village. Our patients need consistent reinforcement and reminders to follow the treatment plan, and so we view our referring dentists, patients' hygienists, and also their parents as integral partners who are working toward a common goal.
I've been fortunate to have Kathy Glasder, RDH, BS, and Candy Malone, RDH—two stellar hygienists—on staff for many years. They have become the cornerstone of a comprehensive program that helps equip our staff and patients with the tools they need to understand the importance of hygiene during orthodontic treatment. Through years of experience, they've been able to identify opportunities to improve our program, and together we have established a positive and informative approach that allows our patients to leave their debonding appointments with wonderfully clean and beautiful smiles. We'd like to share our tips for a successful hygiene program in any orthodontic practice.
Establish Hygiene Fundamentals Early in the Consultation Phase
We take an honest and up-front approach with our expectations before a single bracket is placed. In fact, we won't even proceed with taking orthodontic records until patients have a consistent habit of brushing twice a day. We do this because we know that we'll soon be asking our patients to brush three times total per day—a promise that will be difficult to keep if they don't already have solid brushing habits. Our patients know that they will be supported throughout the process, and we explain the science behind what we're asking of them—that you need to interrupt the oral microflora every 8 hours to disrupt bacteria growing around their brackets. We encourage them to continue seeing their dentist and hygienist on a regular basis, and we give them the tools and education they need to know in order to brush properly and keep their brackets and wires clean.
Show, Don't Tell
The bulk of our patient base is in their teenage years, and they don't necessarily respond well to being told what to do. Instead, when we're discussing oral hygiene routines and suggesting tools they can use to help protect their teeth, we employ an interactive strategy. We might show them with handouts or use a hands-on activity to demonstrate exactly what to do. In addition, our patients may be asked to show us what they've learned, and we'll demonstrate for their parents as well so they have support at home.
Banish Scare Tactics
We've all seen images of people with black lungs from smoking, or scary photographs of teeth covered in plaque and white spot lesions. What we've found is that these negative images or threats aren't as effective as education, empowerment, and getting patients to buy into the importance of hygiene by picturing the beautiful result they'll have at the end of treatment. I tell my patients, "I've been straightening teeth for longer than you've been on the planet, and the only way to avoid unsightly marks when we take those braces off is to keep them clean, follow your at-home hygiene plan, and eliminate acidic beverages completely."
One Size Does Not Fit All
Not every patient is the same, and we've seen excellent success with tailoring our hygiene program and our education approach based on individual needs. While our patients generally don't undergo hygiene treatment at our office until they're getting debonded, when we have patients who are struggling with their hygiene, we'll assign them to one of our in-office hygienists for special visits. These one-on-one visits offer an opportunity to address their struggles or problem areas, and help to determine if any additional oral hygiene therapies may enhance their success.
For example, patients who are particularly "at risk" from a hygiene perspective will receive an in-office fluoride treatment such as Vanish™ 5% Sodium Fluoride White Varnish (3M) at every visit. We like this fluoride varnish for our orthodontic patients because it flows easily around appliances and interproximally, and it's easy and quick to apply. We also frequently recommend Trident Xtra Care® Gum for patients with more significant needs, and other additional remineralization products to strengthen and build enamel.
Mobilize a Hygiene Army
As I said earlier, it takes a village. Our referring dental offices are viewed as our partner in treatment, and we view our patients' parents as their biggest cheerleaders and enablers for success. We ensure that our patients' parents are on board for every step of the way, participating in demos and involved in helping them keep track of the treatment recommendation checklists we provide our patients.
We also make it a priority to stay in close contact with our patients' general dentistry team, communicating on the phone with their hygienists often to discuss treatment goals or difficulties.
Arm Patients with Take-Home Tools
Along with a commitment to brush three times a day, we get buy-in from our patients on an additional take-home routine that includes a nighttime dentifrice, interproximal brushing and flossing, Peroxyl mouth rinse, and rubber tipping instructions. Clinpro™ 5000 1.1% Sodium Fluoride Anti-Cavity Toothpaste (3M) has been our go-to in terms of a nighttime prescription toothpaste. We provide a prescription toothpaste because it contains a higher level of fluoride—and this product helps to prevent and remineralize white spot lesions. Our patients are asked to brush with the toothpaste before they go to bed, then expectorate but avoid rinsing. This allows the fluoride to remain on their teeth overnight.
Treatment Doesn't Stop at Debonding
Our final debonding visit and the end of treatment are seen as an opportunity to arm patients with the knowledge and tools or products they need to continue to take excellent care of their (now straight and beautiful) teeth. The way we see it, there's no one better than a trained hygienist to assist with removal of the brackets and cleanup of excess adhesive. Our hygienists review take-home hygiene routines again, and encourage patients to continue using their Clinpro 5000 toothpaste until it's gone. For patients who may experience minor decalcification at the end of treatment, if they continue utilizing this prescription level of fluoride toothpaste at home, we see pink, healthy tissue and almost no decalcification of any kind after 12 weeks. Every patient is taught how to floss their fixed lingual retainers—and sometimes, we even teach other hygienists! An "education letter" is created for their regular hygienist with what we reviewed and any ongoing hygiene concerns so that the team approach to treatment can continue.
With an integrated and education-based approach to oral hygiene care, orthodontic practices can offer their patients an advantage in the pursuit of a highly aesthetic final result. Our in-house dental hygiene team is viewed as our secret weapon, and as a bridge to connect all aspects of our patients' oral healthcare continuum. We encourage other orthodontic practices to embrace a shift in thinking—putting hygiene at the forefront to enable the best possible patient care. OP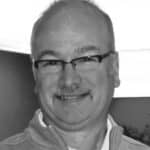 Gregory F. Kubik, DDS, MS, FACD, has been in practice since 1985. Following his undergraduate studies at the University of Illinois, he attended Loyala University School of Dentistry where he earned his Doctorate of Dental Surgery degree. He went on to receive his Master of Science degree and Certificate of Orthodontics from Northwestern University Dental School. Kubik, who is committed to staying on the cutting edge of the field of orthodontics, attends over 100 hours of continuing education courses each year. He is Board Certified by the American Board of Orthodontics and maintains memberships with a number of professional organizations.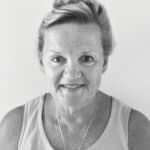 Kathleen C. Glasder, RDH, BS, has been practicing dental hygiene for 41 years. Her private practice experience has included managing a large general and specialty group practice, fill-in dental hygiene while raising a family, and, for the last 23 years, working with Kubik in a unique and exciting nontraditional role as a hygienist in an orthodontic practice. She has been active on the local component level as well as the state level holding various committee chair positions and board positions.