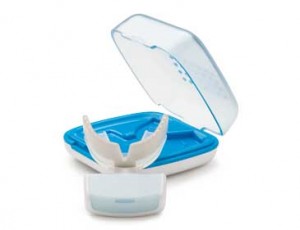 Biolux Research, Vancouver, Canada, will present a series of lectures at its booth at the 2015 American Association of Orthodontists Annual Session in San Francisco. The presentations will discuss the science behind Light Accelerated Orthodontics™ and how the company's OrthoPulse™, a treatment acceleration device, can be incorporated into an orthodontic practice.
Biolux Research will offer the following presentations at its booth (#2413):
Science Behind Light Accelerated Orthodontics by Dr Peter Brawn (Canada)
OrthoPulse—Light Accelerated Orthodontics by Dr Ron Redmond (United States)
Light Therapy and Comprehensive Fixed Appliance Treatment by Dr Tim Shaughnessy (United States)
PAOO, Vibration, or Light—Accelerated Orthodontics Value in the Rise of Time Capitalism by Dr Hirohide Arimoto (Japan)
A Paradigm Shift in Accelerated Orthodontics by Dr Robert (Tito) Norris (United States)
Orthodontics at the Speed of Light by Dr Dave Paquette (United States)
OrthoPulse uses low levels of light energy to stimulate the periodontium and alveolar bone surrounding the roots of teeth and to increase tooth movement, thus "significantly reducing treatment time for braces and clear aligners," according to the company. A one-size-fits-all silicone mouthguard, the device is used by patients at home, or anywhere, for 10 minutes a day.
A Class II medical device, it has received regulatory approval in the European Union, Canada, New Zealand, and Australia. While it is currently not available in the United States, the company's 510(k) submission is under review by the US Food and Drug Administration.