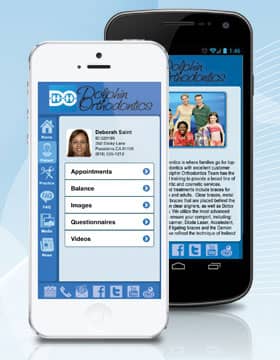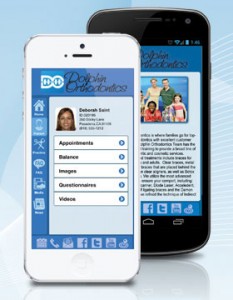 Dolphin Imaging & Management Solutions, Chatsworth, Calif, will demonstrate its new My Orthodontist mobile application at the 2014 Annual Session for the American Association of Orthodontists (AAO) in New Orleans. The app marks Dolphin's first venture into patient-facing software solutions, the company says.
"More and more patients are relying on smartphones and other mobile devices for information and communication," says Todd Blankenbecler, manager of Dolphin mobile solutions. "Our My Orthodontist app helps strengthen the practice-patient relationship by empowering the patient with instant access to their orthodontic treatment information. It's a win-win for everyone."
According to Dolphin, the iOS or Android-compatible app gives patients access to appointment information, account balance images, online questionnaires, and Aquarium© patient education videos. Users also will have access to practice information, information about the doctor and staff, practice FAQs, news items, and RSS feeds from the practice website.
My Orthodontist is customizable by the practice via a setup screen in AnywhereDolphin.