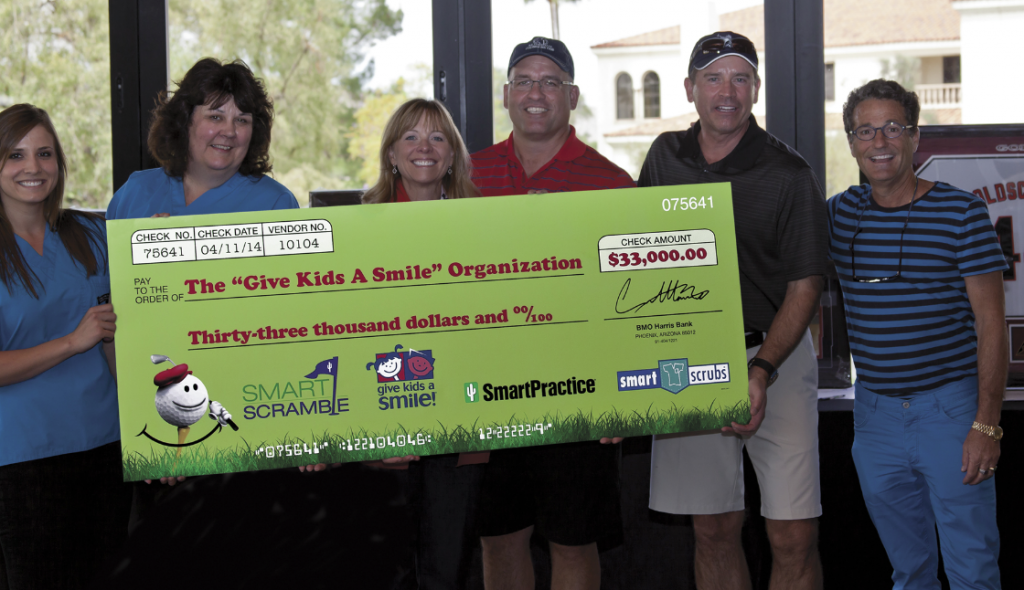 SmartPractice reports that its 2014 SmartScramble Charity Golf Tournament attracted more than 300 golfers to McCormick Ranch in Scottsdale, Ariz.
In its 13th year, the tournament helped raise $33,000 for the American Dental Association's Give Kids A Smile® program, which partners with dentists throughout Arizona to provide dental services to underserved children.
"The SmartScramble is extremely impactful to Give Kids a Smile programs," says Dr Michael Smith of the Arizona Dental Foundation and Chairman of Give Kids a Smile. "It costs the Arizona Dental Foundation only $20 per child to provide over $300 in dental treatment. That means over 1,500 children will receive free care. The proceeds from this annual event truly make a measurable difference in the lives of Arizona's underserved children."
Created by the ADA in 2003, the Give Kids a Smile program enables dentists to partner with community members to furnish underserved children who are in need of dental care. The organization helps dental professionals volunteer their time and services throughout the year to provide screenings, treatments, and education to children nationwide. For more information, visit givekidsasmile.org.