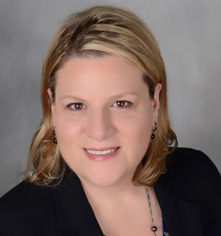 DentalEZ® Group, Malvern, Pa, has appointed Heather Trombley as president, effective March 31, 2015. Trombley succeeds former president Gordon Hagler, who announced his retirement in July 2014 following almost a decade of service with the company.
Following Hagler's retirement, Vickie Waitsman stepped in as interim president for approximately 9 months. Waitsman has served as vice president, general counsel of DentalEZ for more than 20 years and will remain an active officer of the company, returning to her original role while transitioning president responsibilities to Trombley.
Trombley comes to DentalEZ with 25 years of business leadership experience. Most recently, she served as CONMED Corporation's vice president of marketing for the orthopedics division. Prior to that position, she led Hall Power and Service, a $150 million, global-powered instrument business. Trombley holds a bachelor's degree in industrial engineering from Purdue University and a Master of Business Administration degree from Vanderbilt University.