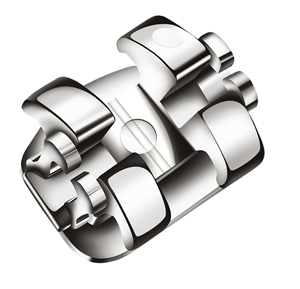 3M Unitek, Monrovia, Calif, recently announced that more than a million patients worldwide have been treated with its SmartClip™ Self-Ligating Appliance System. Featuring an open ligating clip to hold the archwire, the SmartClip System combines a traditional bracket shape with active-on-demand self-ligation, designed to offer user and patient advantages.
According to a release, clinicians report that they are able to significantly increase practice efficiency with shorter chairtime and by completing treatment faster with fewer patient appointments.
Recently reaching the 10-year anniversary of its introduction, the SmartClip System continues to evolve based on user input. The latest update is its availability with the APC™ Flash-Free Adhesive Coated Appliance System. The system does away with the flash-removal step during bracket placement, which is intended to save bonding time and lower the bond-failure rate.
The SmartClip System technology is also found in 3M Unitek's ceramic Clarity™ SL Self-Ligating Brackets.