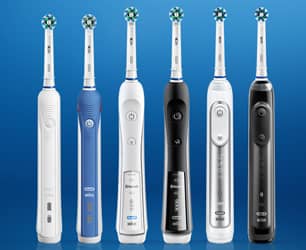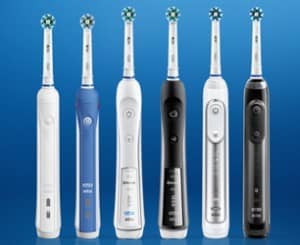 The American Dental Association (ADA) announced that five series of the Oral-B Oscillating-Rotating-Pulsating Power Toothbrush from Procter & Gamble, Cincinnati, Ohio, have received the ADA Seal of Acceptance. These are the only power toothbrushes to receive the ADA Seal.
In August, the ADA Council on Scientific Affairs accepted the power toothbrushes based on the finding that the products are safe and effective in removing plaque and helping to prevent and reduce gingivitis when used according to the manufacturer's instructions.
The power toothbrush category was updated earlier this year with new requirements and guidelines focusing on rigorous, reproducible and valid data, according to John Dmytryk, DMD, PhD, chair of the Council on Scientific Affairs Seal subcommittee.
"This means when dentists recommend a power toothbrush that has earned the ADA Seal to their patients, both parties can be assured that the device will be a safe and effective component of daily oral hygiene," said Dmytryk.
To earn the Seal, the products' manufacturer, Procter & Gamble, had to pass ADA Laboratory tests and meet ADA and American National Standards Institute-approved dental standards. The company also submitted studies proving clinical safety and efficacy.
The models accepted include Oral-B Pro CrossAction 1000, 1500; Oral-B Professional Care 2000; Oral-B Pro 3D White 3000; Oral-B Pro SmartSeries 5000, 6000, 7000; and the Oral-B Pro Genius 8000.
Save