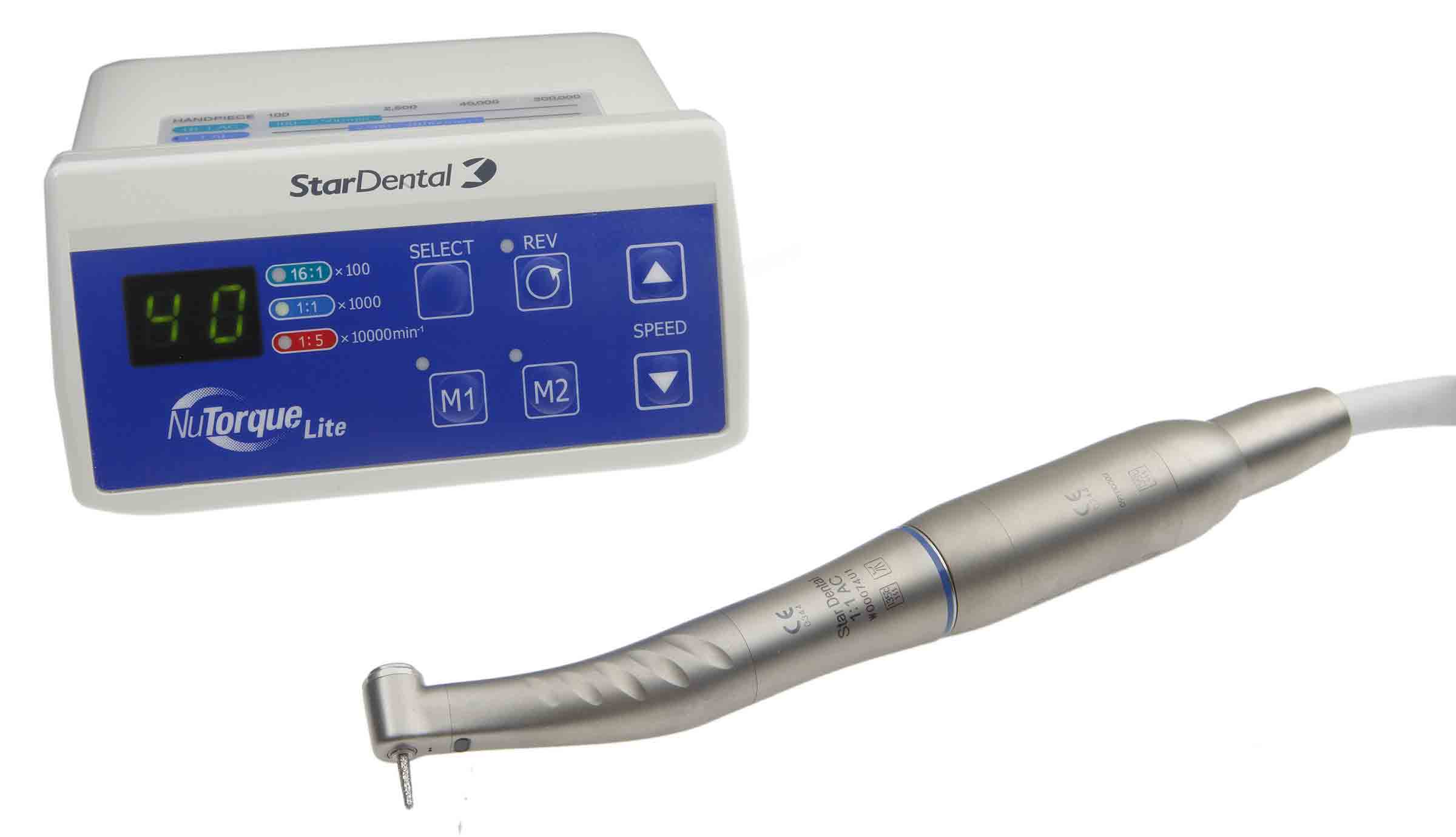 DentalEZ® Group, Malvern, PA, introduces its new NuTorqu® Lite programmable electric handpiece system, expanding its StarDental® line. The new system is a modified version of the NuTorque and includes two customizable memory presets for general and endodontic procedures. It also offers speed, gear ratio, and forward/reverse direction settings; a universal E-type motor coupling that accepts seven different NuTorque attachments; adjustable light intensity; and an autoclavable, brushless motor.
The NuTorque Lite has a 3-year warranty on the control box unit, a 1-year warranty on the motor, tubing, and attachments, and a 1-year warranty on the transformer.
For more information on this and other orthodontic products, visit our Buyer's Guide.