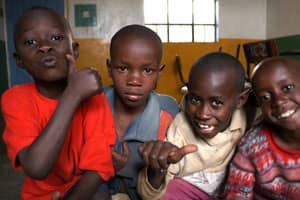 Amer Hussain, DDS, has launched a new philanthropy program for his Edmonton, Canada-based orthodontics practice. His practice, Pure Orthodontics, has teamed with Free the Children, a global organization working to promote self-sustainability and intellectual development among impoverished children around the world. A portion of every patient's treatment at Pure Orthodontics will be donated to the organization.
"We wanted to afford our patients the opportunity to make a substantial difference in the world," says Hussein, who recently founded a chapter of Smile for a Lifetime as well.
Established in 1995 by a 12 year-old angered by Southeast Asia's child labor practices, Free the Children's mission revolves around the "Adopt a Village" model. Pure Orthodontics' donations will fund the construction of a school house in Kenya.