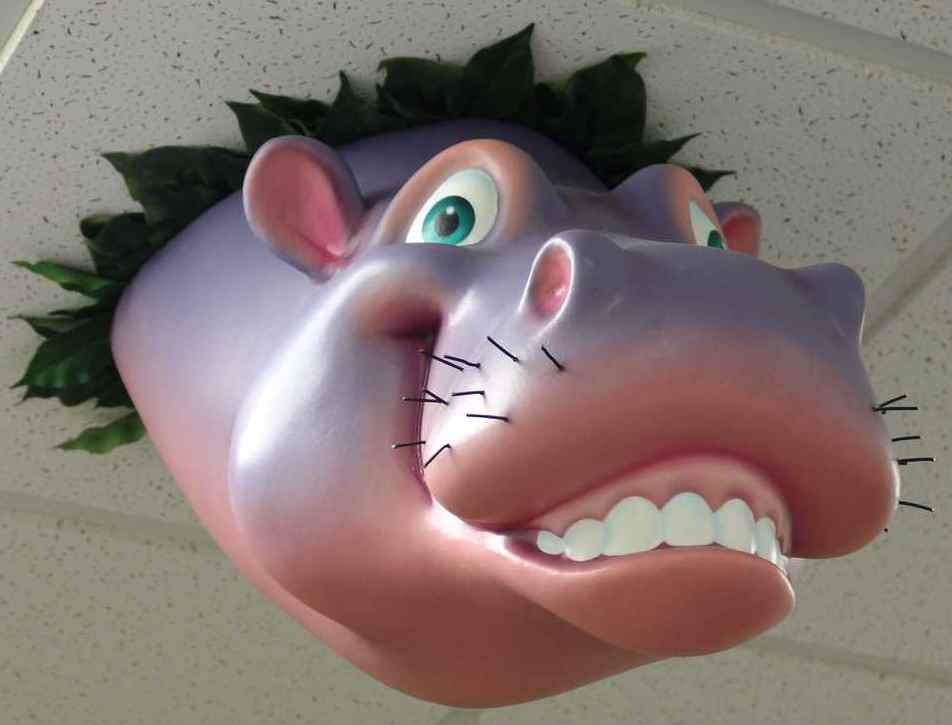 Imagination Dental Solutions (IDS), Calgary, Alberta, Canada, has released new online ready-to-order product lines for dentists, including Smile Tiles and Wall Busters.
Smile Tiles are jungle and underwater characters designed to attach to existing ceiling tiles in any room. Smile Tiles weigh less than 7 pounds.
Wall Busters are characters that appear to have made an unexpected entrance through the wall. Wall Busters (such as the one at left) include a cracked wall graphic to emphasize the effect of a very sudden entrance. Wall Busters can be attached to any wall using the included hardware.
Braces can be attached to both the Smile Tiles and the Wall Busters for added orthodontic emphasis.
For more information on these and other orthodontic products, visit our Buyer's Guide.