Among general and specialty dental practices, none have more reasons than an orthodontic practice to develop a strong, engaging presence online. Adolescents—who represent a large proportion of orthodontic patients—live in a digital world, and their parents also tend to be more attuned to online resources than older generations. Even adult orthodontic patients, who are often more socially active and career-minded, and have more discretionary income, spend quite a bit of time online these days.
Although print, broadcast, and "non-smart" phone communication vehicles remain viable in many respects, digital outdoes them all when it comes to immediacy and convenience. Websites, social media, and smartphones offer an unprecedented level of connectivity that forward-thinking orthodontists have begun to rely on for promoting their practices.
Your practice will almost certainly benefit from establishing a strong, distinct online presence. If you're unsure about how to navigate the diverse and fast-changing digital landscape, the following general guidelines should be helpful:
1.    Assemble your online team.
Going digital requires a certain amount of expertise up front and frequent attention once everything is up and running. As the practice owner, you'll make the major decisions and sign off on digital strategies and expenditures…but you'll need to delegate much of the work involved in creating, maintaining, and improving your online presence.
Delegate to outside experts, such as professional website developers and social media specialists, for top-level support. This is no job for amateurs. For full program implementation and ongoing daily digital activities, designate a staff person to manage everything. In most orthodontic practices, this responsibility should fall on the marketing coordinator, or MC, who will be managing the full spectrum of patient/parent, doctor, community, and other external marketing.
2.    Develop a comprehensive marketing plan, including digital components.
You and your team should develop a broad strategy for marketing your practice, beginning with identifying target audiences, branding (which will be different for each segment of the audience), necessary tools, and your first year's budget. This planning process will yield specifics with which you can approach the development of your website, social media, and other components of your online presence.
3.    Start with your website.
It will take a considerable amount of time to design (or even to redesign) your practice website, so initiate this work as soon as you've approved your marketing plan.
Your website will serve as the core of your online presence—the place where you have complete control…and where your definitive brand messaging and other information about you and your practice will be found by those interested in orthodontic treatment. It will also be the "clubhouse" where young patients will come for fun and games, intermingled with advice about home care and the importance of showing up for all appointments. Your website will also function as an informational resource for adult patients and parents. Task your MC with keeping your web content current.
The best website in the world won't do you much good if too few people visit it. That's why virtually all your other online components—social media, directory listings and reviews, email, etc—should be linked to your site. By the same token, you should pay a search engine optimization (SEO) expert to optimize your site so that web search engines will rank it highly when anyone searches for orthodontic practices in your area. As you probably know from your own personal experience, the higher a website shows up on the list of search results, the more new page visitors it tends to get. Also, remember to make your website mobile-friendly, because more and more people are accessing the web on their mobile devices.
4.    Get out there and socialize.
The qualities that make social media so popular with the general public can also serve your interests. Whether you want to add fun to the orthodontic experience for young patients, provide guidance about oral health, promote events, share practice news, gather and share testimonials, strengthen relationships, or engage in other types of communication…social media rules.
Start with Facebook, then consider adding others. Post interesting content including photos, video clips, and cartoons—and encourage all patients and their parents to "like" you. Make new connections by posting to others' sites. In short, become an active, engaging presence online.
Be on the lookout for ways to promote your practice and enhance your reputation through social media channels. Also, watch for and respond to comments or questions directed at the practice. If any negative comments pop up, address them quickly in a helpful way.
5.    Encourage positive reviews and testimonials.
Many people want to hear what other parents and adult patients think about orthodontists in their area. Let your patients and parents know you'd appreciate it if they recommend you on Facebook and such sites as Healthgrades, Yelp!, and Angie's List.
6.    Make sure your practice is listed in all major local online directories.
Twenty years ago, people looked in the Yellow Pages to find service providers in their area. Depending on your location, that type of directory may still make sense for your practice, but online directories dominate today. Your MC should identify which of them get the most traffic so you can get your share of this promotional support.
7.    Use email to market your services.
If you're not attracting enough new patients by other means, consider sending out promotional emails to prospects. Doing this effectively—and cost-effectively—requires special skills, so you should use a reputable marketing firm to help you and your MC develop a plan, create the emails, build email lists, and execute mailings. Merely announcing the existence of your practice won't be as persuasive as making some kind of promotional offer…free consultation, parent-child or sibling discounts, introduction of the latest technology, etc.
8.    Remember to communicate with referring offices.
Most of your online activities may relate to prospective patients and their parents, but digital communications can also play a major role in your referral marketing program. Although direct personal contact with referring doctors and their team members remains the most important way to generate referrals, you can supplement these efforts online.
In addition to visiting referring offices regularly for gift deliveries and other strategies, your MC can open channels of communication through social media and email (both the informal, personal type and the professionally crafted, promotional type).
You should also have a special section on your practice website for "referring offices only," providing helpful forms and advice, orthodontic education and news, contests, and more.
9.    Go digital with your confirmation system.
Keeping ortho patients on schedule can be a challenge. Fortunately, there are now highly effective automated systems that use interactive text messaging to remind patients and their parents about upcoming appointments. Using such a system can radically reduce the amount of staff time allocated to confirmation. It will also cut down on the number of late arrivals, last-minute cancellations, and no-shows.
The digital revolution has created exciting new opportunities for orthodontic practices. Today, with some expert guidance, a well-trained marketing coordinator and a little imagination, your practice can make its presence known and respected online. By taking advantage of the many new, cost-effective ways to market and communicate, you'll win a commanding share of your local market for orthodontic care. OP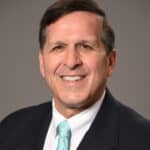 Roger P. Levin, DDS, is one of the foremost authorities on practice management and marketing. A third-generation general dentist, he is the founder and CEO of Levin Group Inc, a dental management consulting firm that has worked with over 26,000 clients. Levin frequently lectures at major dental meetings, including the American Association of Orthodontists annual session. He has authored 68 books and 4,000 articles, and can be contacted at levingroup.com.
To learn more about growing your practice, attend one of Dr Levin's ortho seminars scheduled for 2017. You'll find a list of dates and locations at levingroup.com/orthoseminars.
Save