Kyle Fagala, DDS, MDS, is representative of a new generation of orthodontists currently entering the profession. They grew up with the internet and have been engaged with social media platforms since they were teenagers. And when they open the doors to their first practices, they have a leg-up on older, more established practices trying to figure out how to incorporate these digital tools into their marketing strategies: They already know the language of these platforms and how to use it to communicate effectively with followers.
But Fagala isn't keeping that knowledge to himself. He's set out on a career path that aims to share his insight and acumen for all things digital marketing with his peers.
[sidebar float="right" width="200″]
Practice Profile
Practice name: Saddle Creek Orthodontics
Locations: Germantown and Collierville, Tenn
Number of chairs: 7 chairs in ?both locations
Staff members: 9
Years in practice: 3.5 years
Education: Harding University (BS, Biology 2006); University of Tennessee, Dental (DDS, 2010); University of Tennessee, Orthodontics (MDS, 2013)
Average number of patients per day: 50
Days worked per month: 12
Top products used: 3M APC Flash-Free Clarity Advanced brackets; DynaFlex CS-2000 for Class III patients and 3M L-Pin Forsus for Class II patients; Align Technology's iTero Element Intraoral Scanner; FormLabs Form 2 Desktop SLA 3D Printer for in-house printing; Mari's List for inventory management; OrthoChats for website live chat; Lifeline for no-sale patient recall.
Website: saddlecreekortho.com  [/sidebar]
Originally from the small, agriculture-driven city of Jonesboro, Ark, Fagala decided on a career in dentistry after spending a couple of summers as a youth intern at his church. Once in dental school at the University of Tennessee, he chose to specialize in orthodontics because it offered him a way to work with teenagers. "As an orthodontist, we have a unique opportunity to develop relationships with kids, to mentor them, and to watch their confidence grow along the way," Fagala says.
Two months after graduation in 2013, Fagala opened his first practice, Saddle Creek Orthodontics, from scratch, in the Memphis suburb of Germantown. Last year, he added a second location in nearby Collierville. When launching those practices, Fagala confronted every new orthodontist's number one problem: how to get patients in the door.
For Fagala, a long-time interest in digital marketing came in handy.
Growing up, Fagala was one of the first of his group of friends to get internet access at home. As a result, he was consistently an early adopter of social networking platforms like ICQ, MSN Messenger, and AOL Instant Messenger. In high school, he spent his free time building webpages, while also editing his school newspaper and yearbook. In addition, while playing drums in a band during dental school, he was tasked with handling the band's marketing efforts, which consisted primarily of MySpace and Facebook Pages.
Such early and consistent exposure to how the digital world was shaping life and social interactions gave Fagala a fully stocked toolbox when it came to getting word out about his new orthodontic practice. "[Those experiences] prepared me for using these tools in an orthodontic office," he says.
Fagala credits digital marketing as his practice's number one referral source that first year. In fact, it still remains the top referral source for both his practices.
To get started, Fagala invested in a high-caliber website for his practice, focusing on search engine optimization, and pouring time into building a social media presence. To personalize the practice's efforts and help it to stand out online, Fagala incorporated his musical talents into the practice's social media campaigns, creating a music video parody of Taylor Swift's hit song "Shake It Off" with the appropriate title "Braces Off." After all, there's nothing like a potentially viral video to get your followers and the community talking about your practice. After 2 years on YouTube, the video, while not a smash hit by general standards, definitely made a dent in the orthodontic community with over 121,000 views.
Today, Fagala frequently finds himself speaking to orthodontists about the role digital marketing can play when it comes to referral sources, and he should know. When Fagala was getting started, he went around town to try and convince various dentists to send him patients, but, for the most part, it didn't happen. "Young dentists aren't getting out and starting practices like they used to. They're associating or joining corporate," he says. "There's just not as much opportunity for young dentists to send you patients, and most older dentists already have established referral patterns."
[sidebar float="right" width="250″]
Dr Fagala's Tips & Tricks for Effective Digital Marketing for Orthodontists
Social media is a visual medium. If your photos aren't good, they're not going to be effective. Work on improving your photography skills first.
Smartphones are great for taking photos of patients and the office when you don't have a fancy camera. However, image quality is still crucial. While smartphones have decent cameras, use a real camera when it comes to capturing images for website design. And when you use that DSLR camera and lens, Fagala has a super quick-start tip: Set the camera on aperture-priority (AV) mode for great shots.
Pick a social media manager. Is there someone who works at your practice who takes great photos and gets a lot of comments and likes on their posts? Are they organized? They might be the perfect person to take on your social media efforts.
Invest in photo-editing and watermark software. When it comes to photo-editing software, you don't need anything fancy, but you will need something to spruce up your photos. Apple computers come with iPhoto, which is perfectly sufficient. For smartphone photos, Afterlight, Snapseed, and VSCO are great apps. To ensure your photos and branding work for you (and nobody else), include a simple watermark on your photos—use iWatermark+ for example.
Give yourself time. This might seem too obvious to mention, but keep in mind that great social requires just that. Try to set aside a bit of time each day, rather than large chunks of time each week.
Review your posts. To make sure posts are in line with your brand, review posts for tone, spelling, grammar, etc. Have your social media manager schedule posts and review them before they're published. This can prevent "oops" moments.
Schedule social media posts ahead of time. Posting only when you remember isn't ideal. It's better to plan ahead and schedule posts consistently and in line with any special events or holidays. Creating a simple publishing calendar a month in advance is the best way to stay organized.
"Like" your own posts on Facebook and other platforms. While Fagala admits it sounds silly, seeing "4 likes" can prompt your fans to engage over a post with zero likes. Make sure your office likes each post first, then like the post from your personal accounts. This will hide the office "like" better. OP[/sidebar]
So, what does Fagala advise colleagues to do? Start with Facebook. Fagala emphasizes the importance of growing a Facebook following right out of the gate. The reason: it's a platform that everyone is on—male, female, young, and old. Plus, it's the cheapest way to get the word out about your practice.
From there, practices can expand their reach on Instagram and Twitter, Fagala says. On those platforms, he encourages practices to build personal relationships and to focus on establishing authority and an authentic personality for the doctor. In other words, don't be another business trying to sell a product.
"On those sites, it's about me and my family—establishing who I am. It just so happens I'm also an orthodontist," he says. "I've found that's more effective than always being business-oriented. On the other hand, your Facebook Page is where you can really market and tell stories about your practice."
Of course, just being on these social platforms doesn't automatically mean one's posts will have a return on the time invested. Each practice needs to work hard at developing their voice and storytelling style. Employing a few basic concepts can help boost their practice's content and get more patients through the doors via social media.
First off, a practice needs to understand the different languages of the various social media platforms. It doesn't work when you try to use one social media platform exactly like another. For example, you wouldn't necessarily post the same photos to Facebook that you would post on Instagram, and you might not post the same sort of video on Snapchat that you would on Instagram. It's important to understand and use the native language of each social platform, much like how each spoken language has its own idioms and unique character, Fagala argues.
Understanding each platform's native style can also affect—and should affect—who the practice puts in charge of their social media posts. Fagala advises that it's best to put someone in charge who already understands the specifics of each platform.
"A lot of times someone is forced into it. 'OK, Rhoda, you need to make our Facebook look amazing.' But Rhoda might not even know how to use Facebook," Fagala says. Instead, the right person for the job "might be your 23-year-old scheduling coordinator who has an artistic eye and is a digital native."
Once you have the right person or team handling your social media management, there are still pitfalls to be avoided. The most common one Fagala sees: telling the same boring story over and over.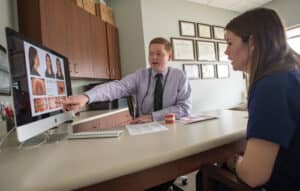 "'Johnny got his braces on today. Doesn't he look handsome?! #Braces'. Or 'Suzy got her braces off today. Doesn't she look lovely?' And unfortunately, due to how the photo was taken or uploaded, sometimes Suzy doesn't look very good at all," Fagala points out.
Another common pitfall: inconsistency. Fagala frequently encounters orthodontists at his lectures who get really excited about social media, do it well for a month, and then lose interest. As Fagala points out, that doesn't work if you want to build a solid following.
"You've got to love telling your story," he says.
In fact, last year, Fagala took his love of telling stories on social media platforms to the next level when he decided to build his own digital marketing company. He and friend Alex Rasmussen co-founded Neon Canvas last April. The idea behind the company was to fill a niche for orthodontists looking for state-of-the-art web design, social media management, and search engine optimization. At present, half the company's clients are orthodontists—the other half is spread out among the real estate, legal, and service industries.
"We want to be the first orthodontist-focused web company with an orthodontist at the helm," Fagala says. "Our goal is to build beautiful, cutting edge websites that are optimized to get orthodontists to #1 on Google."
Neon Canvas takes a personal, "white-glove" approach to working with clients, says Fagala, creating unique content with each client's practice in mind. As a result, the business has taken Fagala all over the country.
Through Neon Canvas, Fagala launched a biweekly video series called The Digital Orthodontist. The series offers content and marketing tips to its nearly 1,000 subscribers, for free. Some of these tips focus on the best ways to advertise online or the most effective ways to use Snapchat and other social media platforms.
To say 2016 was a big year for Fagala is an understatement. With the opening of his second practice, launching Neon Canvas, and welcoming a third child with his wife Anna, who he met in college at Harding University in Arkansas, he's been busy. But he welcomes it. And while he was busy honing his strategies for marketing his own practice and his clients' practices, he's learned a lot about the importance of unplugging along the way.
The fact is these digital tools can be a double-edged sword. While great for reaching out to and connecting with people in the digital realm, they can easily become major distractions in the real world. To avoid that, Fagala advises balance. That means turning off as many push notifications as possible or even turning off your smartphone at certain times of the day. He also recommends phone-free zones in the house or during dinnertime with the family. Otherwise, these tools that can be a surefire boon to your business can get in the way of living your life. OP
[sidebar float="center" width="500″]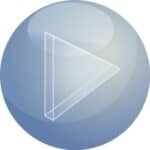 Check out our podcast with Fagala where we take a deeper dive on the social media tools that should be a part of every orthodontist's digital marketing strategy.
[/sidebar]
A.J. Zak is a freelance writer for Orthodontic Products. She can be reached at [email protected].
Save
Save
Save
Save
Save
Save