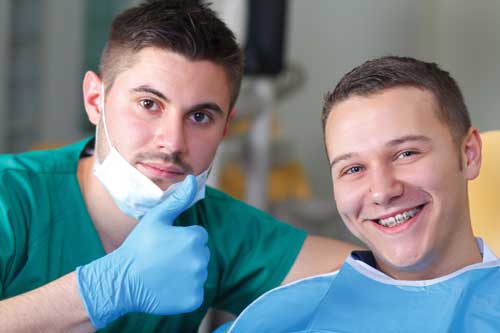 By Carol A. Eaton
After 38 years in the orthodontic industry, I can sum up marketing to two words: Create VALUE! Not only the value of crowded teeth progressing to a prettier or more handsome smile and the great finished result, but the entire process of experiencing orthodontics in your specific office.
It's offering true service with a smile while providing flexibility, understanding, and empathy; showing respect of time (running on time and finishing treatment on time is critical), providing ongoing updates and communication, and openly sharing concerns/challenges when faced with less than ideal results or patient cooperation. It's creating an excitement at each and every appointment, not only the day the braces are removed.
Many of us feel we have to hire a full-time marketing coordinator and invest in expensive marketing campaigns to be successful in getting our name, logo recognition, and practice reputation spread out to potential new patients, new referral sources, and our community.
However, you'll be amazed to find out what tools and resources you already have in your "Marketing Toolbox" that are right at your fingertips and amazingly affordable. Let's look at some of the most economical ways to market your practice:
1) Utilize the AAO website and its associated content. Educational information is available on the AAO website that can be used to educate patients and parents, along with GPs/specialists/hygienists and the community. The site is easy to read and understand, with one-page materials outlining the benefit of adult treatment, along with great visual tools to identify key factors that can contribute to dental problems—ie, difficulty cleaning and periodontal disease—while explaining the confidence increase received from a beautiful or handsome smile.
Still misunderstood by many parents and GPs/specialists in the industry is the controversy on when is the best time to start orthodontic treatment for children. The AAO website has provided a thorough educational sheet on orthodontic benefits for children, including the huge benefits of interceptive care and the right time to schedule an orthodontic check-up. The visual tool sheet that accompanies this information is extremely important for early diagnosis and understanding this critical time in a child's dental development and growth.
Additional information on getting involved with serving a cause in your community is also available on the site. You can find information on the AAO's Donated Orthodontic Services (DOS) program that provides orthodontic care for qualified children unable to afford it, as well as information on how to support the program.
If you do find yourself providing complimentary treatment, tell partnering GPs/specialists and patient families about the work the AAO's DOS program or the AAO Foundation (which provides funds for orthodontic research and educational opportunities) does. Consider asking them to make a donation to one of these programs in exchange for the complimentary treatment. What better way to turn complimentary treatment in to a "win-win" situation.
2) Spend time knowing your computer software program and implementing the communication tools. Rather than reinvent the wheel, utilize the prewritten template letters available on your practice-management software that can be used for ongoing correspondence with patients and parents. For example, the new patient exam summary, treatment recommendations, referral thank-you letters, progress reports, and a variety of correspondence to stay in touch with the GPs and specialists.
Personalizing your practice to the specific needs and wants of your patients and parents creates a true "partnership." Create customized check-in announcements, appointment card messages, and shared information on your monthly statements. Mix up the message to keep things fresh during the year.
Numerous opportunities for marketing are available when you fully use your digital software to communicate what your practice is doing, including before-and-after, progress, and deband photos. And don't just showcase great smiles on your office walls. Use your website and Facebook page to showcase patient successes, from their finished smiles to any honors or awards they have received. Your practice's website and social media pages are also great for getting the word out about office contests and winners.
3) Invest time in coaching and training your front-office management team to be focused on exemplary customer service. What are the rules for a great team? First, hire only those who have a great attitude and enjoy working with people. Second, coach and train your team on the essential telephone skills, along with enhanced verbal skills for selling, marketing, and promotion. And finally, cross-train your team members.
Make a list of 12 pertinent topics that all team members should be trained in, and schedule a monthly cross-training session (ie, answering a question about the doctor/practice, giving consistent oral hygiene instructions, scheduling an appointment, answering the phone, posting a payment including printing a receipt, scanning pertinent paperwork, benefits of choosing your practice for treatment, etc).
4) Expand your clinical team's chairside skills to include patient education, patient motivation, and comfortably asking for patient referrals.
Teach your clinical assistants to be orthodontic coaches to their patients.
Have an educational visual tool at each chairside station (Aquarium, ScreenPlay, or IACT) to make more of an impact when educating patients about oral hygiene, elastic wear, etc.
Create a fun environment for motivating your patients during the process. For example, use a rewards program like Rewards Hub from Practice Genius.
Provide a detailed and thorough parent chat/update at each appointment. This helps build the trust and confidence parents have in your clinical team.
Look for daily opportunities to ask for referrals: siblings, parents, friends, etc. Have team members give out business cards or customized referral cards. (Make a fun contest among the team with this. Perhaps a drawing for a spa day for the team member who gives out the most cards and/or gets the most referrals.)
5) Create a list of day-to-day opportunities and interactions with patients, parents, and referral sources where you can positively promote the practice, doctor(s), and team.
Develop an incredible new patient (NP) phone call outline (recognize that this is a $6,000 phone call).
Raise the bar when it comes to exceptional telephone and scheduling skills.
Look for opportunities to connect with key people throughout the day. Know their names, and utilize them during conversations. In addition, ask how you might assist them, and go the extra mile when it comes to any opportunity for extending great service to your patients/parents.
Make fee presentations and financial contracts with patients/parents light and fun; expressing the value of the investment given the long-term benefits they are receiving.
6) Research in detail all referral sources and acknowledge them. Encourage more patients and parents to become your strongest referral source.
Ask about referrals at the NP phone call and again during the NP consultation.
Plant the seed for future referrals by talking up your referral program/process.
Acknowledge all referrals at the time of the referral and again once a year during a Referral Appreciation Week (can often be tied in with Thanksgiving).
Train your team to comfortably talk about your referral program.
Look for opportunities to ask for referrals every day; give the patient/parent a business card with the team member's name on it so they can call if they have any questions. Invite the patient/parent to share the business card or a "Share a Smile" card with any friends or acquaintances who might benefit from orthodontic treatment .
7) Build relationships with outside GP/specialist offices and their teams.
Make a monthly or every-other-month contact, combining or alternating deliveries of educational information and creative food and/or practical gift items.
Celebrate Dental Health Month, along with National Administrative Day and National Dental Assistants Day with your top referring offices.
Find ways to help your referring GP/specialist be more successful. Refer patients back for pre and postorthodontic treatment. Add reward points for patients when they see their dentist every 6 months for check-ups/cleanings.
Start a study club for team members to network. Consider both educational and fun activities or community causes where team members from different offices can work together—for example, Relay for Life or Cancer Walk, a fund-raiser for a local children's hospital, volunteering at the Boys and Girls Club, etc.
8) Last, yet certainly not least, hire a team of incredible people who want the opportunity to grow and expand their skills and knowledge.
Offer ongoing education and opportunities for personal and professional growth.
Host a yearly team retreat to review past and future goals of the practice.
Acknowledge your team and their abilities along with commitment to the practice. Celebrate team birthdays and work anniversaries.
Play together as a team. Schedule quarterly fun events such as bowling, laser tag, potlucks, movie night, etc.
Take classes and read books on ways to build strong work teams despite different personalities, likes, and dislikes.
In the end, I am a firm believer that it is the little things done well and consistently that make an orthodontic office stand out among others. OP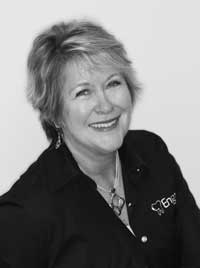 Carol A. Eaton has been actively involved with the orthodontic community for over 38 years in her varied roles as practice management consultant, treatment coordinator, marketing coordinator, and as a registered dental assistant with hands-on experience in orthodontics. As an accomplished speaker, she has lectured at regional, national, and international dental programs since 1992. Best known for her expertise in training treatment coordinators and streamlining the new patient process, she also focuses on enhanced communications, internal/external marketing, team building, and presenting your practice message in a fun and professional format. Known among her peers as the "Verbal Skills Queen," she has recently joined the communication team of Engage, a coaching and consulting firm that enhances front office verbal skills and specializes in the new patient call. She can be contacted at [email protected] or (707) 251-1452.