Orthodontic Products collaborated with the team at Levin Group to look at 2021 orthodontic practice performance. As expected, respondents reported increased production and collections, but the impact of rising overhead and the staffing crisis brought some surprises.
By Roger P. Levin, DDS
For the first time, the team at Levin Group is pleased to collaborate with the editors at Orthodontic Products to provide important insights on the current state of the orthodontic specialty. Many thanks to those orthodontists who provided valuable information about their practice successes and challenges in 2021.
This year's data was collected from orthodontists in January and February 2022, and we asked the respondents to consider their full year 2021 practice performance when answering our questions. At the outset of 2021 no one knew how orthodontics would fare economically, but the survey shows many positive indicators as we continue through the pandemic and other economic challenges.
COVID-19 has had a dramatic effect on both orthodontics and the world. Different businesses have experienced the pandemic with varying economic impact, but, as a category, orthodontics appears to have held up well. This survey demonstrates that most orthodontic practices experienced stable or increased practice production in 2021. Despite the uncertainty of COVID-19, and even with the emergence of new variants, orthodontics has not been negatively affected in terms of overall practice production and new patients. In fact, there was a lot of positive news.
The average age of the orthodontists participating in this year's survey is 51. Of the respondents, 73% of them identified as male and 27% as female. Furthermore, 90% of survey participants work in an independent private practice with the remaining 10% indicating employment with a DSO or OSO.
Most orthodontists in our survey practice alone or with one other orthodontist.
Table 1: How many orthodontists in your practice?
| | |
| --- | --- |
| 1 (Solo) | 61.4% |
| 2 | 22.9% |
| 3 | 8.4% |
| 4 | 2.4% |
| 5 or More | 4.8% |
Survey Findings
This survey was designed to collect information about the business side of orthodontic practice. The goal was to gain insight on how orthodontists are doing right now relative to the performance indicators that measure orthodontic practice success. The most effective way to review the findings is to organize them into these four categories.
The financials (production, profit, overhead and fees)
The current challenges and future outlook
Patient volume and flow
Sources of new patients
1. The financials
The average production per orthodontist of those represented in the survey was $1,643,605. The survey also revealed that 8 out of 10 orthodontic practices increased production in 2021 versus 2020. Half of those reporting an increase saw their production grow by more than 20%. This is a positive indicator for the state of the orthodontic specialty.
However, we do want to acknowledge that 2020 was an unprecedented year, with most practices shutting down for a period and many practices experiencing significant operational challenges. It is important to recognize that some of the production improvements reported in 2021 results were not surprising when comparing the results to a challenging 2020.
While higher production is always welcome news, there is a mitigating factor—practice overhead. When asked about overhead, 41% of orthodontists felt that rising overhead is their biggest challenge in managing their practice. Higher overhead in 2021 was reported by 53.6% of practices and obviously, higher expenses eat away at net profit. However, orthodontists should feel fortunate, as their total business overhead (reported in this survey as averaging 54%) would be considered extremely desirable by all other corporations and industries. Well-run orthodontic practices can be highly profitable.
Of course, all practice production and revenue is driven by the number of cases started and the fees charged to patients.
Table 2: Starts and fees for bracket and aligner cases
| | | |
| --- | --- | --- |
| Treatment Modality | Average annual starts per orthodontist | Average fee for complete treatment |
| Brackets & Wires | 234 | $5,903 |
| Clear Aligners | 75 | $6,148 |
Orthodontists appear to be starting three times the number of "traditional" braces versus clear aligners and are charging roughly the same fee for complete treatment.
Levin Group's interpretation…
As mentioned above, when comparing 2021 production to 2020 with its unprecedented uncertainty and unpredictability, it is not surprising that revenue was stronger in 2021. Fortunately, orthodontics has been able to continue to provide services for patients and attract an increased number of new patients overall.
One of the key factors contributing to the strength of the orthodontic specialty is that consumers (patients) have had excess discretionary savings that can be spent in non-traditional business areas such as dentistry. Between the government stimulus programs and patients not spending money on traditional consumer areas such as luxury goods, entertainment, restaurants, and travel, more dollars are being allocated to orthodontics right now. This could partly explain the increase in production for orthodontic practices.
However, practices are facing the headwinds of higher expenditures in overhead areas such as staffing, PPE, and other factors related to the overall supply chain and inflation, with staffing rising markedly faster than other expenses.
It is particularly important to note that a practice that has higher production without higher net profit, a common scenario, is a practice that is working much harder to just "tread water." If production starts to weaken and overhead keeps increasing, it will be a challenge to maintain strong profit levels. Updating practice systems is one strategy to improve overall efficiency, maintain high production, and help control and reduce overhead.
Although the survey data is extremely positive, it is important for orthodontists to be aware that consumers are beginning to spend money once again in those traditional areas of luxury, entertainment, restaurants, and travel. Orthodontic practices should watch key performance indicators closely to determine if there is any downturn in overall production.
2. The current challenges and future outlook
No one will be surprised to learn that staffing is viewed by most practices as a significant challenge, even a crisis.
More than 85% of respondents believe there is a shortage of orthodontic staff available to hire.
66% of orthodontic practices are currently seeking to hire orthodontic team members.
84.6% of orthodontic practices are paying higher total staff compensation versus pre-COVID numbers.
63% of orthodontic practices are paying more than 10% higher compensation per employee.
Although staffing was reported as the primary challenge currently facing orthodontic practices, other challenges were reported.
Table 3: Current challenges facing orthodontic practices
| | |
| --- | --- |
| Challenge | Selected by |
| Ability to retain or hire clinical staff | 54% |
| Ability to retain or hire office staff | 39% |
| Competitive threat from GPs doing more orthodontics | 37% |
| Managing through the uncertainty of the pandemic | 25% |
| Declining insurance reimbursements | 21% |
| Competitive threat from DSOs/OSOs | 18% |
| Competitive threat from "direct-to-consumer" orthodontic companies | 14% |
And one doctor interestingly added the comment that, "Really it is all of the above. It is just not as much fun as it used to be. There's some kind of struggle every day!"
Even considering these challenges, orthodontists hold a positive outlook for the future. Ninety percent stated that they were "somewhat," "very," or "extremely" confident that they will maintain a successful orthodontic practice over the next 5 years. When asked about their expectations for production, 86% are expecting their 2022 production to be the same or better than 2021.
Levin Group's interpretation…
Staffing has literally become a crisis in dentistry on a national basis and orthodontic practices are directly affected. Enormous numbers of employees in all industries have resigned from their jobs in an era that has been designated as "The Great Resignation." Although many of the pandemic-related government support programs have been reduced, the return to work is occurring at a much slower pace than many economists predicted.
People are taking their time to decide when they will come back to the workforce, and how they will manage issues such as childcare, elder care, and even pet care. Many orthodontic team members have left the workforce and others will not accept positions where they cannot work at least part-time from home. Obviously, orthodontic practices cannot create work from home scenarios for clinical staff and most of the administrative staff. This will reduce the pool of potential employees available to the orthodontic specialty.
We have observed practices paying signing and longevity bonuses, increasing salary levels, and using other strategies to attract and retain team members. Some are simply deciding that they can operate more efficiently with fewer team members and are not replacing those that leave, which could have a long-term negative effect on the ability of practices to increase production and collections.
New methods of recruiting and retaining team members, as well as leadership, are already emerging. It is likely that new school-based career training programs as well as more advanced on-the-job training in practices will be necessary to make up for the current staffing shortages. Staffing challenges will continue to impact orthodontic practices for the foreseeable future. Practices that can retain their current team using incentive and motivational programs and a positive culture will find continuing growth easier and more accessible.
3. Patient volume and flow
Most orthodontic practices report that they have "recovered" to their pre-pandemic patient volume level. Of the survey respondents, 80% reported the same or higher total patient volume now versus pre-COVID, while 82% reported that they currently have the same or higher new patient volume.
One contributing factor to this recovery appears to be higher efficiency in patient flow. Respondents reported that they are seeing aligner patients much less frequently than bracket and wire patients. Efficient patient flow is the key to successful orthodontic practice operations and practices are reporting improvements in two areas related to proficiently seeing more patients.
While active patient visit intervals are of course determined based on each patient's unique situation, the days of "every 4 weeks" as the average appear to be in the past. The current average interval for bracket and wire patients, as reported by the doctors in this survey, is 7 weeks. Aligner patients are seen even less frequently (every 10 weeks on average) with some waiting 12 weeks or more between appointments with aligner patients.
Additionally, teledentistry, or remote monitoring, is playing a larger role in orthodontics. More than half (53%) of orthodontists surveyed are actively using "virtual visits" in their practice. As a comparison, less than 15% of general dentists are using teledentistry. Orthodontists reported that they are using teledentistry for many different types of appointments. (Respondents could select more than one appointment type.)
Table 4: How orthodontic practices are using teledentistry
| | |
| --- | --- |
| Types of Appointment | Selected by |
| New patient consult | 47% |
| Emergency | 30% |
| Retainer check | 33% |
| Orthodontic check | 23% |
| New patient exam | 17% |
Practices are also utilizing dedicated treatment coordinators (TCs) to improve overall efficiency. Seventy percent of orthodontic practices employ a dedicated TC which contributes significantly to the doctor's ability to see more patients (especially new patients) and for the practice to increase its total patient capacity. Well trained TCs can successfully manage most of the new patient experience and be highly effective in presenting treatment and closing cases.
Levin Group's interpretation…
Patient volume was clearly higher in 2021. Once again, we need to remember that in 2020 all orthodontic practices were shut down for some period. But orthodontics quickly adopted teledentistry as a diagnostic, treatment, and communication vehicle with patients at a far higher level than other specialties or general practice. Teledentistry has continued to maintain a presence in orthodontic practices, and this is one of the major contributory factors allowing orthodontic practices to exceed pre-COVID levels. Even considering the current staffing challenges, teledentistry may be the offset allowing practices to maintain and even increase the volume.
One other important note regarding the use of teledentistry is that orthodontic practices are maintaining the same fee structure for patients regardless of whether they elect virtual or in-person visits for part of their diagnostic or treatment services. This allows a higher volume of patients to be seen without decreasing practice production, profit, or collections.
4. Sources of new patients
New patient referrals are the lifeblood of every orthodontic practice. Therefore, we thought it important to identify how and where practices are acquiring their new patients. Here are the numbers provided by doctors when asked to break down 100% of their new patient referrals.
Table 5: New patient referral sources for orthodontic practices
| | |
| --- | --- |
| Sources of New Patients | Average of Total New Patients |
| Referrals from dentists in your area | 37% |
| Referrals from parents of existing patients | 29% |
| Referrals from existing adult patients | 13% |
| Referrals from social media activity | 12% |
| Referrals from community activities | 5% |
| Referrals from other sources | 4% |
Levin Group's interpretation…
Referrals to orthodontic practices can be distributed over several different sources, each being clearly important and contributing to the overall success of a practice. To put some context around the value of generating new patient referrals, let's look at the average amount of referrals reported as coming from referring doctors in the area—37%. Correlating that with other available research data and studies, this translates into approximately $3.6 billion of orthodontic production being referred by general dentists each year.
Accurately tracking the source of new patients is critical information needed to effectively manage an orthodontic practice. Each of these areas has significant referral potential, and because they may cross-pollinate (where a patient knows about the practice from more than one source), orthodontic practices need to have different referral marketing programs focused on all these areas, all the time.
Summary
Thank you to everyone who participated in our first Orthodontic Products/Levin Group Annual Orthodontic Practice Survey. Your valuable input will benefit the specialty by providing insights into the key measurements of our nation's orthodontic practices.
This year's survey provided both predictable and surprising insights. It was predictable that orthodontic practices had increased production and collections in 2021 due to pent-up demand and a higher level of consumer discretionary spending. However, it was surprising to see the impact of accelerated overhead on net profit.
When asking orthodontists in this year's survey about their outlook for the future, over 70% of respondents expect to have better results in 2022. Further, 66% of respondents reported that they would expect 2022 revenue to increase by 10% or higher which reflects strong optimism in orthodontics.
The one obvious, but notable statistic was the increased cost of staffing and the challenge of hiring and maintaining team members. In future surveys we will work to assess the impact that staffing has on orthodontic practice overhead and profit and continue to evaluate this trend.
The trend of higher production and starts in orthodontic practices may well continue as Americans become more acclimated to living with the presence of COVID-19. This year will be an interesting one as consumers begin spending money once again in more traditional areas, limiting the amount of discretionary spending available. With orthodontic overhead currently at an all-time high and staffing challenges causing other disruptions, practice efficiency, staff retention, and a strong referral marketing program will be critically important to achieving strong production numbers in 2022. We look forward to finding out how good 2022 will be in next year's survey. OP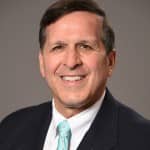 Roger P. Levin, DDS, is the CEO and founder of Levin Group, a leading practice management consulting firm that has worked with over 30,000 practices to increase production. A recognized expert on orthodontic practice management and marketing, he has written 67 books and over 4,000 articles and regularly presents seminars in the United States and around the world. To contact Levin or to join the 40,000 dental professionals who receive his Ortho Practice Production Tip of the Day, visit levingroup.com or email [email protected].