Whether you're opening a new office or acquiring an existing orthodontic practice, these tips will get you ready to make your next move.
By Tonya Johnson
Contemplating a second office location? Closing the deal to acquire another existing orthodontic practice?
Here are some important tips to consider before you make your next move from William S. Barrett, Esq, co-author of the new book, Buy, Sell, Merge: How to Navigate Successful Dental Practice Transitions for the Entrepreneurial Dentist, and founder of the National Dental Law Center.
1: TAKE ADVANTAGE OF AND UNDERSTAND FIXED OVERHEAD
Is your first practice ("the mothership") capable of growth? Before opening up additional locations, look to acquire and merge another practice into the mothership. If your first practice can withstand more patient visits, then your better bet is to bring in additional patients because a lot more of the money that comes in from those new patients is going to hit your bottom line. If you have economies of scale, building the mothership should be your primary goal. The cost factors associated with fixed overhead will not change whether you have 1,000 or 2,000 patients.
2: LOCATION IS KEY
Once you've successfully established the mothership, it's time to "step and repeat"—don't stray away from what worked the first time. If you're going to open a second practice, it should not be geographically too close to your existing orthodontic practice, because it defeats the laws of economics. The new location should be just far away enough that you're serving a different community. When you find that right location, that gives you the opportunity to go for your second practice.
3: BUILD A GREAT RELATIONSHIP WITH YOUR BANKER
In addition to your lawyer, accountant, and insurance agency, develop and maintain a good rapport with a bank. Do you still owe money on your first location? Prior to planning your second location, establish with your lender if you have the ability to borrow the necessary funds to launch location number two. A strong cashflow from your primary practice will often facilitate getting the financing for location number two. If you keep a strong relationship with your banker, you'll know before you even start looking, how much you're approved for.
4: IDENTIFY A TARGET ACQUISITION
When searching for an existing orthodontic practice to acquire, identify its current strengths. Does it have growth potential? Do the current owner's business tactics align with your own values as a practitioner?
---
---
5: FIND A WORKING PARTNER FOR THE ADDITIONAL PRACTICE LOCATIONS
You're only one person, don't stretch yourself too thin.It's challenging to be everywhere and practice with the same level of success that you did in your primary practice. Identify an accomplished, hard-working orthodontist who is interested in running the day to day at the new location. Collaborate with the former owner of the practice you just acquired or hire an associate and offer a minority partnership (20% to 40%).If you find a great associate that has an entrepreneurial spirit, you'll have a committed working partner at that location, and patients will feel connected.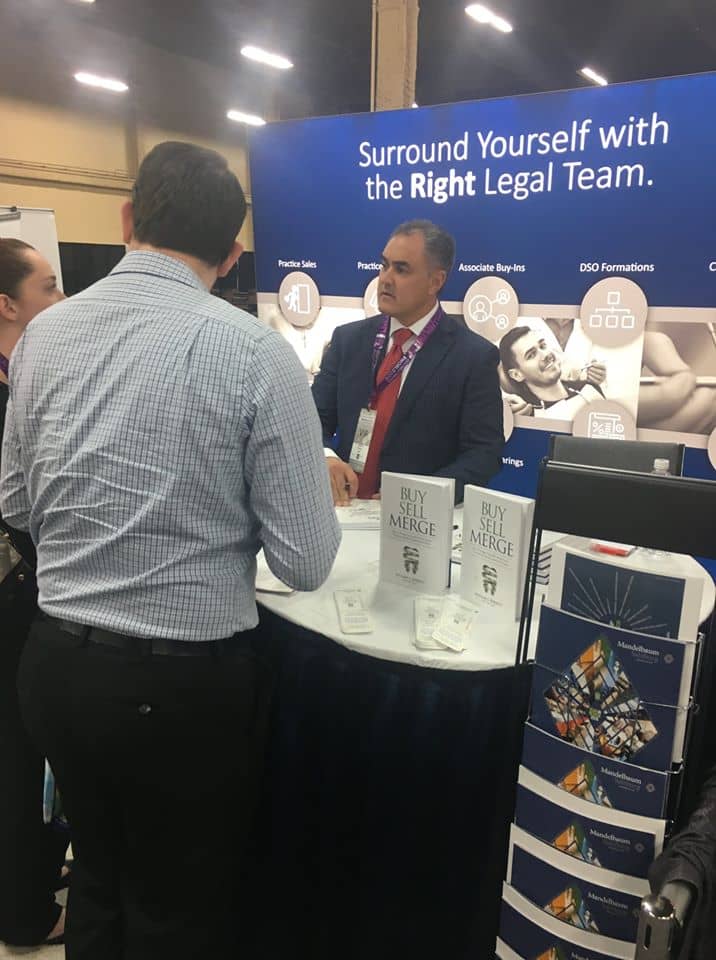 6: REVIEW YOUR LEASE CAREFULLY FOR PITFALLS
Depending on the type of real estate that you're renting out, understand your commitment. Read every word in the lease. Most lease agreements are landlord favorable—very one sided, so make sure that you're getting a fair deal and don't be afraid to negotiate the best terms and conditions. Seek legal counsel to avoid uncertainties.
7: DON'T TRY TO BE YOUR OWN GENERAL CONTRACTOR, STAY IN YOUR LANE—LET OTHER PEOPLE DO WHAT THEY'RE GOOD AT
When you're building a new location from the ground up or doing renovations, it's important to hire a professional contractor. Identify an expert who specializes in orthodontic offices and offers turnkey build outs. A contractor proposal that is turnkey will take your concept from start to finish with design plans, building permits, and a set of keys to open the door—and you're done.
8: HIRE A PRACTICE MANAGEMENT CONSULTANT
A really good practice management consultant can add significant dollars to your bottom line by helping you create the optimal patient experience—setting up processes and systems for your office to run in the most efficient and deliverable manner.
For more advice on how to own and operate your orthodontic practice, and launch a second location, check out Barrett's book, Buy, Sell, Merge: How to Navigate Successful Dental Practice Transitions for the Entrepreneurial Dentist. It can be purchased at Amazon.com or Barnes and Noble in hardcover and electronic formats. OP
---
---
Tonya Johnson is the associate editor at Orthodontic Products.