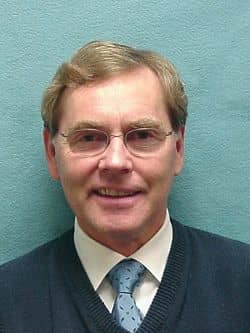 3M Unitek, Monrovia, Calif, will offer a 2-day CE course, titled "Synchronized Solutions: Managing the Sagittal Dimension," in Chicago on October 19 and 20, 2012. The course will feature lectures from Fredrik Bergstrand (pictured), DDS; Lars Christensen, DDS; and Harry Dougherty, DDS.
The course will focus on effective sagittal movement involving proper coordination of teeth, mandible, and skeletal considerations. Speakers will review concepts and techniques from individual tooth movement to total facial alignment, including diagnosis and treatment planning with growing and non-growing patient considerations. Other topics will include appliance selection to achieve different treatment goals, managing Class II treatment, closing extraction spaces efficiently, and anchorage management.
The course is available for 10 CE hours. For more information about this class, click here.
For more information about this or other orthodontic companies, visit our [removed]Buyer's Guide[/removed].