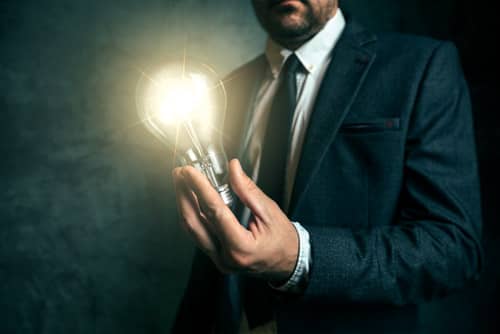 Texas-based orthodontist Glenn Krieger, DDS, MS, FAGD, had a plan when he completed his residency: help his peers become successful entrepreneurs. With OrthoPreneurs, he has created an online group that brings orthodontists together to troubleshoot the common problems their businesses face—from HR, accounting, and legal issues, to handling staff issues and the difficult patient. Ahead of the group's first offline meet up—the OrthoPreneurs Summit in June, Orthodontic Products talked to Krieger to find out why orthodontists need an online community focused on business concerns and how the summit offers orthodontists an opportunity to take their practices to the next level.
Orthodontic Products: Why did you start OrthoPreneurs?
Glenn Krieger: I was 44 when I started my orthodontic residency after practicing for 20 years as a restorative dentist, and 47 when I got out. I was sitting with 30-year-old students who were $700,000 in debt, and didn't even know how to find an accountant or an attorney, or how to create a business plan, or even the most basic of things any business owner needs to do. I felt the schools are doing a very good job at clinical training, but a very poor job at training the business side. What other world gives people $500,000 in loans, sets them loose, and expects them to make a living without having the slightest idea about how to run that business? So I decided that when I finished my residency, I would try to bridge the two worlds, the one where I had 25 years of experience running a practice, and the other where I had just spent 2½ years as a resident. Understanding both sides of it led me to create the concept of a place where orthodontists can share business ideas in a safe environment like they would when they were in school.
OP: What are some of the benefits of joining the group?
Krieger: Basically you're no longer alone. Here's a group where you can ask a question about marketing, management, leadership, HR, and emerging technology. Back in the day when we practiced alone, we had to go to study groups or call somebody to ask a question if we weren't sure about something. Now I can immediately post it to the group and have 30 answers in 2 hours. Currently, we have about 2,700 members in our Facebook group. It's really changed the way we interact to help run our businesses, and make us feel not so alone.
Krieger: In 25 years in practice, I've been to a lot of meetings. Some amazing and some not so great, and I feel that orthodontics needs an affordable high-end business of orthodontics meeting that nourishes the mind, body, and soul. It's not being run by a company or a board of directors. It's simply a meeting that I hope will be the place that my peers choose to come every year for the amazing speakers, comfortable venue, awesome food, warm hospitality, and camaraderie.
OP: Who are some of the speakers that attendees will have a chance to hear from?
Krieger: We've got Art Curley, one of the top dental attorneys in the United States separating myth from reality about a lot of dentolegal issues; LeeAnn Peniche and Chris Bentson talking about how to make your practice better; and Claude Silver, Chief Heart Officer for VaynerMedia—a $150 million media firm in New York City—discussing how to create a winning HR culture. The summit will also have orthodontists Drs Cole Johnson, Scott Law, and Christopher Feldman offering orthodontic pearls to help you in clinic and on how to run a more successful practice. Drs Kyle Fagala and Dovi Prero will also help you build your social media following. It's a lineup unlike any other.
OP: One of the agenda items for the summit is a panel with Drs Sean Carlson, Scott Frey, John Graham, Sean Holliday, and Ron Redmond titled "Disruptive Technologies and the Future of Orthodontics." What was the goal in bringing these orthodontic thought leaders together?
Krieger: They are clinicians whose opinions matter to me, who do good work, but who are also on the cutting edge of technology. I'm going to be moderating the presentation, so I have questions for them about where do we think we're headed with things like 3D printing, blockchain technology, trends from a demographic perspective, and how we will interface with our patients. I think the audience is going to be very excited.
OP: Beyond the lectures, what activities can attendees take part in while at the summit?
Krieger: I wanted to have a place where everybody feels really taken care of; it's really going to be about us getting together as a group. I want people to interact, so we covered all of the meals and people don't have to go somewhere else to eat. I really want people to pick each other's brains, and get a lot of information beyond what's being presented on the stage.
OP: What knowledge do you hope attendees leave the summit armed with?
Krieger: I'm trying to create an inspirational meeting with speakers who are uplifting and positive. I want people to leave with an idea that they're A) not alone—that they can do anything they want to do as long as they set their mind to it; and B) that they shouldn't feel clueless in the world of business, because they've got a group that's going to support them and help them. They should be motivated to go back and just really blow it up and make their practice everything they ever wanted it to be, no matter what style of practice that is.
OP: Where should interested orthodontists go to register?
Krieger: Go to op2018.com.
OP: And how can an orthodontist join the OrthoPreneurs Facebook group?
Krieger: It's easy. If they're on Facebook, just apply to the OrthoPreneurs Facebook group. OP