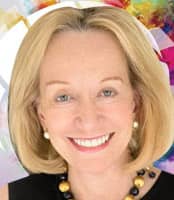 Dentsply Sirona, Charlotte, NC, announced that world-renowned presidential historian and Pulitzer Prize-winning author Doris Kearns Goodwin will present the keynote address at Dentsply Sirona World 2018 on Friday, September 14, 2018.
The third annual Dentsply Sirona World, the "Ultimate Dental Meeting," will take place September 13 to 15 at the Rosen Shingle Creek Resort in Orlando, Fla. The event offers 11 educational tracks, as well as social activities and celebrity entertainment.
Goodwin is the author of six critically acclaimed and New York Times best-selling books, including her most recent, The Bully Pulpit: Theodore Roosevelt, William Howard Taft, and the Golden Age of Journalism.
Steven Spielberg's DreamWorks Studios has acquired the film and television rights to the book. Spielberg and Goodwin previously worked together on the film Lincoln, based in part on Goodwin's award-winning Team of Rivals: The Political Genius of Abraham Lincoln.
"Goodwin, along with our always extensive list of hugely talented and immensely interesting speakers, further defines Dentsply Sirona World as the premiere educational festival for the dental industry," said Ingo Zimmer, Dentsply Sirona vice president of marketing. "Our attendees' passion for driving the industry forward in turn drives us to bring engaging and diverse presenters to the main stage who inspire, encourage and motivate."
Goodwin was awarded the Pulitzer Prize in history for No Ordinary Time: Franklin and Eleanor Roosevelt: The Home Front in World War II, and is the author of the best sellers Wait Till Next Year, Lyndon Johnson and the American Dream and The Fitzgeralds and the Kennedys, which was adapted into an award-winning five-part TV miniseries.
Well known for her appearances and commentary on television, Goodwin is seen frequently on television and cable networks as well as late night and Sunday morning talk shows, including The Late Show with Stephen Colbert. Additionally, she played herself on The Simpsons and American Horror Story.
Early Bird pricing is available through May 31, 2018. Registration available at dentsplysironaworld.com, (844) 462-7476, or  [email protected].