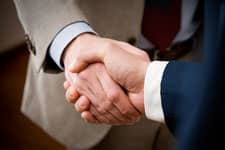 United Concordia, Harrisburg, Penn, and DDS Lab, Tampa, Fla, have formed a strategic alliance to offer United Concordia's participating dental professionals with discounted pricing on dental lab products and services.
United Concordia is a national dental insurance carrier with more than 6 million members and a network of 80,000 dentists. Through the partnership, its network of providers will have access to DDS Lab's online service portal, myDDSLab, which allows practitioners to enter prescriptions, submit photos, track cases, and view their account online 24/7.
The alliance could help United Concordia's dental professionals save thousands of dollars every year by reducing laboratory costs by 25% or more, according to DDS Lab, which is an NBC-certified dental laboratory.
The partnership will also create additional benefits, including free continuing education courses at regional events across the country.
For more information on these companies, or others, please visit our Market Guide.