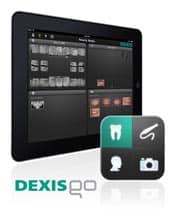 DEXIS, Hatfield, Penn, has released a free digital application called DEXIS go, designed to allow dental professionals to communicate with patients using an iPad.
DEXIS go functions as an imaging hub, displaying all radiographic and photographic images within a patient's record, which can support clinical findings and treatment recommendations, according to the company.
The app works with the DEXIS Imaging Suite software, which includes a cosmetic imaging module, an enhanced implant planning module, added video capabilities in DEXimage, and other features.
DEXIS go can be downloaded for free from the iTunes store.
For more information on this company, or others, please visit our Market Guide.