Here are three options when looking for bloggers to write your orthodontic marketing blog and tips for vetting candidates.
By Ella Wilson
This article is part of a three-part series on starting a blog on your orthodontic practice's website and producing content.
Haven't penned more than a grocery list in decades? Have "paper-is-due-tomorrow" PTSD from college? No worries—you can still have a killer orthodontic practice marketing blog. You just need to get someone else to write it for you. Luckily, that's a lot easier than you probably think. 
First thing to consider: What level of quality do you want?
The goals for your blog are most likely to boost the SEO of your orthodontic practice's website, be seen as an authority in your market, and build relationships with current and future patients.
The quality of your blog directly impacts whether you accomplish those goals. And the quality of your blogs is directly related to the quality of your bloggers.
You get what you pay for with bloggers, like everything else.
That being said, not everyone has the budget to hire a professional. And that's ok. You can still get good blog content without paying an arm and a leg. I'll show you how.
Here are your three options when looking for bloggers to write your orthodontic marketing blog.
Professional bloggers
If you want professional results, go to a professional. Of course, this is the most expensive option, but it's still well within the budget of a reasonably successful orthodontic practice. If you want blogs that entertain, educate, build relationships, and boost your SEO, a professional is the way to go.
Like buying off-brand birth control or getting plastic surgery in a third-world country, sometimes saving money shouldn't be your first priority.
A professional blogger will know how to:
Keep your readers interested
Get your thoughts across in a voice that represents your brand
Connect with your target audience
Correctly handle SEO copywriting to drive more traffic
Plus, they're a godsend when it comes to guidance for making your blog successful.
IN A NUTSHELL: A professional blogger will deliver the best possible product with the least amount of work/headache for you, but it costs more than your other options. 
You can find them with:
Freelance Work Sites. Just google "bloggers for hire." Sites like Upwork and FiverrPro can connect you to professional content creators in a snap. Beware, though, there are a lot of amateurs on these sites, too. Always ask for a resume and samples before agreeing to work with a freelancer.
Job Sites. Professional writers scour Indeed and CareerBuilder just like anyone else. Post an ad with information about how many blogs you want per week and include your pay rate to get more qualified applicants.
Agencies. The safest bet to find a high-quality professional blogger without a lot of legwork is to reach out to an agency. The more niche the agency you work with, the better. And orthodontic marketing agency (like us *shameless plug*) will have access to copywriters and bloggers with experience in your industry, which will drastically increase the quality of your blogs.
Student Bloggers
Those years first starting out as a writer are LEAN, I tell you. "Ramen is a fancy meal" lean. Because you can't get experience without having experience. Don't make me talk about it anymore. It's too painful.
Writing students are hungry for whatever kind of work they can get. That means you can pay them less, and they're worth less, but you can find a golden needle in a haystack that way, too. PLUS, they are dedicated because they need this work.
The downside to working with students is that they're not experienced writers, they don't understand the way "work works" like professionals would, and they can't offer you guidance like a pro. They're more likely to miss deadlines or need a lot of handholding. That's not a criticism. We all need some extra help when we're first learning the ropes. Just keep in mind that if you work with students, be kind, be encouraging, and be very clear about what you want. Actually, that's good advice in any scenario.
IN A NUTSHELL: Student bloggers are cheaper than professionals but require more work and attention from you.
Where to find them: Contact your local university's English and journalism departments. They're usually happy to recommend their most promising students for outside work.
Your staff
Rebecca at the front desk might be an aspiring writer who would love to write blogs for you. You don't know until you ask. Put feelers out to your staff and see if anyone wants to spend a few hours a day writing blogs for your orthodontic practice. If you can't spare someone during the day, you may be able to hire them after work as a "contract worker" separate from their regular income but be sure they know they'll have to report that income separately on their taxes.
The good news is, they're already intimately familiar with orthodontic subject matter, and they know the concerns and questions of your patients. This puts them way ahead of student bloggers as far as content, but they may not possess good writing skills. This option will end up costing around the same as the student option, depending on how you pay your people and if the work is done inside or outside of work.
IN A NUTSHELL: Your staff members are already experts in orthodontic topics, which is a big bonus. Just make sure they have good writing skills.
Where to find them: One is probably reading this over your shoulder right now.
How to vet a prospective writer
Writers are like hairdressers. There are a lot of good ones out there, but you need to find one that fits YOU. So here are some tips for interviewing bloggers for hire.
Ask for a resume and writing samples. They should be able to showcase blogging style, which is conversational, informative, and easy to read.
Ask if they know how to incorporate SEO tactics. SEO ultimately boosts traffic to your website. Knowing how to do it is a rare skill. If you can find a professional blogger that knows SEO, that's worth a lot.
Ask if they have experience writing for orthodontists. Not a must, but it can be helpful. Writers are natural learners, though, and usually pick up on new material quickly.
Give the writer samples of blogs/articles you like. So they can see the style you want.
Ask about scheduling. How much time can they commit to writing your blogs? Make sure this lines up with how much content you need.
Look for personality. This person's "voice" is going to be speaking for you. Someone who is outgoing, funny, personable, and friendly is likely to write that way too. Same thing for someone who is stodgy and stiff. Do you want to read a blog like that? Probably not. OP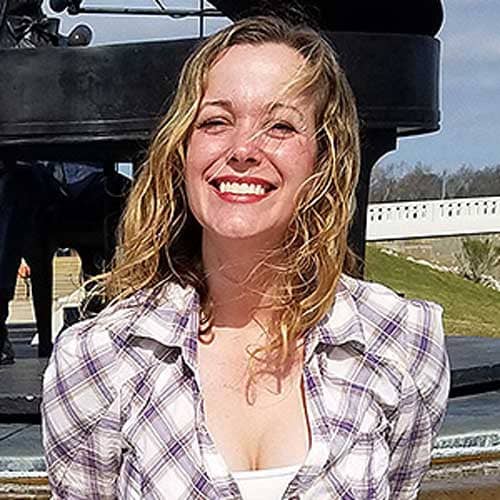 Ella Wilson is a veteran word wrangler at Thrilling Results, a marketing agency that helps orthodontists book more qualified starts. In her 15-year career, she's written captivating copy for travel guides, newspapers, magazines, superstars and thousands of small businesses across the globe. To grow your business, subscribe to Thrilling Results' That's a Great Idea! Newsletter where we share our latest marketing experiments.