The pandemic brought anxieties, stressors, challenges, and obstacles to fun. Now is the time to bring back the fun and here are some strategies.
By Roger P. Levin, DDS
After all, there are lots of kids and you typically don't hurt anyone. Why wouldn't it be fun?

Too many practices today suffer from the stress of high patient flow, more PPE, high volume afternoons, and inefficient systems. Even if some are unavoidable, each of these represents an obstacle to fun.

You might want to start a "Bring Back The Fun" program. Orthodontists and their team have all the anxieties, stressors, and challenges that came along with the pandemic. Eventually these will ease, but in the meantime and in the future the practice should focus on fun almost as if it were a system unto itself.

Build a series of strategies centered around having fun. These could include everything from contests and lotteries, to drawing smiles on your mask, to being highly enthusiastic, to creating an extremely positive environment for kids and adults.

Make sure you maintain a highly positive practice environment and give every patient a big welcome and a big goodbye. Attitude is everything when it comes to creating a fun orthodontic practice.

You want kids and adults to feel as if they belong to the practice. That they are not just receiving orthodontic treatment, but that they have joined something, and it is fun. That they are part of the practice and that you really enjoy having them. Fun is about customer service, but it is much more. It is about an environment where people are happy and that starts with the doctor and the team. It is about having giveaways and supporting their schools and talking about it. It is about making it very exciting and fun when they get their braces off. Party anyone? Gift certificates at a fast-food place the kids love? Bottle of wine for an adult?

So take a moment to sit back and ask yourself if your practice is fun? If not it's one of the easiest things you can fix. People like to have fun and all you have to do is get started.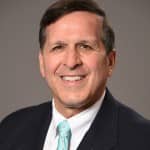 Roger P. Levin, DDS, is the CEO and founder of Levin Group, a leading practice management consulting firm that has worked with over 30,000 practices to increase production. A recognized expert on orthodontic practice management and marketing, he has written 67 books and over 4,000 articles and regularly presents seminars in the U.S. and around the world. To contact Levin or to join the 40,000 dental professionals who receive his Ortho Practice Production Tip of the Day, visit levingroup.com or email [email protected].