Innovative technology is allowing for longer intervals between patient visits, and those longer intervals provide an opportunity to grow the practice.
By Roger P. Levin, DDS
We have all seen advertisements that make unbelievable claims about doubling or tripling your practice. Someone claims to have the secret formula that no one else has ever discovered that will allow you to (very quickly) double your practice. Hopefully, you've never fallen for any of these dubious claims. Having said that, there is a simple and mathematically verifiable way to increase your practice by 50% or 100%—lengthen the intervals between patient visits.
Evaluating patient visit intervals
I would like to first state that I never engage in recommendations with orthodontists for clinical care. I'm a general dentist, not an orthodontist. And as the CEO of a consulting firm that has worked with thousands of orthodontic practices since 1985, I recognize that every orthodontist has a right to determine how they practice clinically, how they define quality and what they believe is right or wrong.
This is an article about possibilities. It is an article about lengthening the intervals between patient visits, and the effect that will have on chair time, practice volume, and practice production. The thesis is simple. Many orthodontic practices are increasing the intervals between patient visits. In the 2022 Orthodontic Products/Levin Group Annual Orthodontic Survey, we found that the average interval between office visits for bracket and wire patients was 7.6 weeks and for aligner patients was 10.8 weeks.
Many practices have much longer intervals than the average. Practices with longer intervals open up more chair time, and that open chair time (if it can be filled) is all it takes to increase practice production. When the traditional 4-week interval that was almost universal years ago, becomes 8 weeks, practices have the capacity to double production without adding any chairs or staff. It is innovative technology and techniques that are allowing for these longer intervals.
If you increase your intervals, you can apply a simple mathematical formula to determine the amount of increased chair time. Then it requires a high-level, consistent referral marketing program to increase referrals and starts to fill that added chair time.
Today we are seeing practices that have literally doubled revenue by increasing intervals between patient visits, increasing referrals, and increasing starts. This is why I explained in my recent presentation at the 2023 Annual Meeting of the American Association of Orthodontics, that the top 25% of orthodontic practices will have higher income and retirement savings than ever before. And the reason is that they will be able to use chair time more efficiently, see more patients, increase production, and profit without increasing overhead percentages. In fact, some practices as they grow will decrease overhead percentages. These are the top 25% of orthodontic practices.
The next 25% will also do very well. Not as well as the top 25% and partly because they either will not implement systems that allow them to take full advantage of the longer interval opportunity, or they will not be as successful implementing the necessary referral marketing in all five of the orthodontic marketing focus areas (patients, parents, referring doctors, social media, and the community.)
Concern starts to set in when we talk about the bottom half of orthodontic practices. These practices will be the first ones to be affected by the increase in competition taking place in orthodontics.
Building value with longer intervals
One challenge that we must address, and are with our clients, is how to build value with patients coming in less frequently. Whether they simply are on longer intervals, or there is a process of remote monitoring, parents may begin to feel that orthodontic fees are simply not worth the number of visits to the orthodontic practice. Parents and patients are also seeing orthodontic treatment being advertised at 30% or 40% of the average fee charged by private orthodontic practices. Orthodontists must revisit how to build real value even with longer intervals or remote monitoring. There must be a sense that the orthodontic practice is the right place to have treatment, and the orthodontic fee is fair and worthwhile.
Here are a few recommendations to get you started on building value with longer intervals:
Develop scripting to help every parent and patient understand what an orthodontic specialist is and why a specialist is in their best interest. If you ask most patients they do not know that orthodontists attend specialized residencies and have higher level knowledge and skills for orthodontic treatment. This is impressive to parents who care about their children having the best treatment possible.
Develop scripting to explain how advances in techniques and technology being used by your office have made it possible for patients to come in less frequently and be monitored digitally. It sounds impressive and is impressive. Create value around digital and remote monitoring that impresses parents and patients.
Include all children in practice contests and lotteries, etc. In some offices kids who aren't coming in frequently don't get signed up for some of the activities. This is a mistake. Go out of your way to include everyone in all practice activities through multiple types of communication.
Launch a 30-day email to all parents and patients with updates about the practice. You don't need a specialized company to write these. You can simply develop a multi-paragraph email once a month that talks about advances in orthodontics, updates in regard to the practice, what is going on in the practice, etc. One practice sent out (with her permission) that one of the assistants was pregnant and she actually received several gifts from parents coming in over the next few weeks. This demonstrates that people love to be engaged with your practice and care about relationships.
There are many more options in regard to building value that can be included, and I will write about these and future articles. The main message is that it's particularly important to have a process of building value around longer intervals to both justify the fee, maintain strong relationships and have a steady stream of referrals coming in.
Orthodontics is changing and that is normal. It will continue to change. Practices that are able to design systems around these changes will not only be successful, but in many cases more successful than ever before. Each practice needs to determine the right interval between patient visits, how digital monitoring and remote monitoring will be utilized and then build value into the process. This is the future of orthodontics, and the future has arrived.OP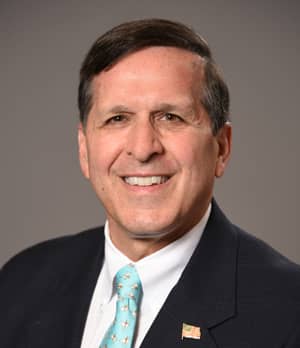 Roger P. Levin, DDS, is the CEO and founder of Levin Group, a leading practice management consulting firm that has worked with over 30,000 practices to increase production. A recognized expert on orthodontic practice management and marketing, he has written 67 books and over 4,000 articles and regularly presents seminars in the U.S. and around the world. To contact Levin or to join the 40,000 dental professionals who receive his Practice Production Tip of the Day, visit levingroup.com or email [email protected].